Feature – 25 Things AG Wants to See in 2019!

2018 was a fantastic year for the PGA TOUR and the game of golf as a whole. Although it wasn't a popular win, Patrick Reed's performance at Augusta was dominating. Brooks Koepka captured his second straight US Open and the PGA Championship at Bellerive, and Francisco Molinari was a bit of a surprise winner at the Open Championship. Jordan Spieth had a bit of a down year, especially with the putter, but he did exchange vows with his high school sweetheart. As the season progressed, we saw the momentum of Tiger's return to relevance and that momentum eventually paid dividends with a win at the Tour Championship, and a scene on the 72nd hole that was unlike anything we'd seen in years. Colonial got themselves a shiny new sponsor, and Trinity Forest made its debut as the host site of the Nelson (to mixed reviews). The LPGA needed waders to compete at Old American and the PGA announced it was relocating its headquarters to Frisco (more on that next month). As we all put 2018 in the rearview mirror, now is a great time to look forward to the new year and some of the things we here at AG want to see in the golf world for 2019.
25. A Tony Finau Major Win
Finau notched 3 top-10's in major championships in 2018, including playing in the final group with Daniel Berger in the United States Open, a tournament he eventually finished solo-5th. At Augusta, the long hitting "Big Break" alum made an ace in the par-three contest, and during the celebration dislocated his ankle. Rather than immediately call for medical attention, Finau reached down and popped the ankle back in place, then proceeded to fire a four-under 68 in Thursday's opening round. He eventually finished in a tie for 10th. Could 2019 be the year Finau breaks through for his first major? Stay tuned.
24. A Cameron Champ Ace on a Par 4
Andrew Magee is the only player in tour history with an ace on a par four, and it was basically a fluke. Back in 2001, Magee hit a driver on the 17th hole at TPC Scottsdale. The ball fed onto the green, ricocheted off Tom Byrum's putter and rolled right into the hole. While it still counts, it seems like a bit of a cheapy. Back in January at Kapalua, Dustin Johnson hit a driver on the 433-yard par four 12th that took a mammoth bounce, fed down onto the green and ended up just a couple inches away. Brandel Chamblee called it the best shot in golf history. We're not sure about that, but it was incredibly impressive. Cameron Champ is rapidly becoming renowned for his monster tee shots, so we wouldn't be shocked to see this phenom flirt with the illustrious ace on a par four. In fact, he's so freakishly long, he may even be able to use a three-metal to do it.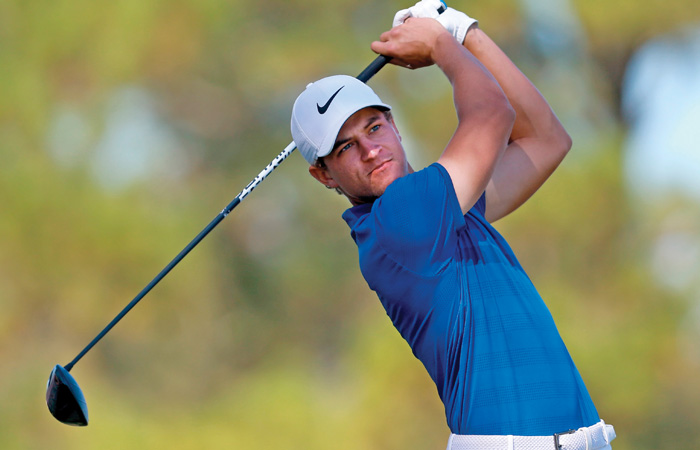 23. The Return of the Caddy Races
For years the 13th hole at Colonial has been a partiers delight. The free-flowing oat sodas and margaritas make for a fun scene, but something has been missing for the last several years. The caddy races. The PGA TOUR banned the races at Colonial (and the Waste Management Open) back in 2013. Since then, the 13th at Colonial and the 16th at TPC Scottsdale just don't seem to be quite as much fun. Plus, if you happen to be in attendance, you could throw a few bucks on the caddy of your choice and make things interesting. We understand caddy safety was the primary reason for doing away with the caddy races, but we still miss them.
22. Ollie Schniederjans Gets a Win and Then Gets a Hat
This former All American at Georgia Tech definitely has some game, but he has yet to capture his first tour win. In addition, he's missing something most tour guys always have… a cap. Schneiderjans said in an interview that he quit wearing ball caps when he was 12 and had no plans of wearing one anytime soon, but if he ever gets that victory, it's hard to imagine him turning down big-time bucks to keep rocking the frat-guy hair.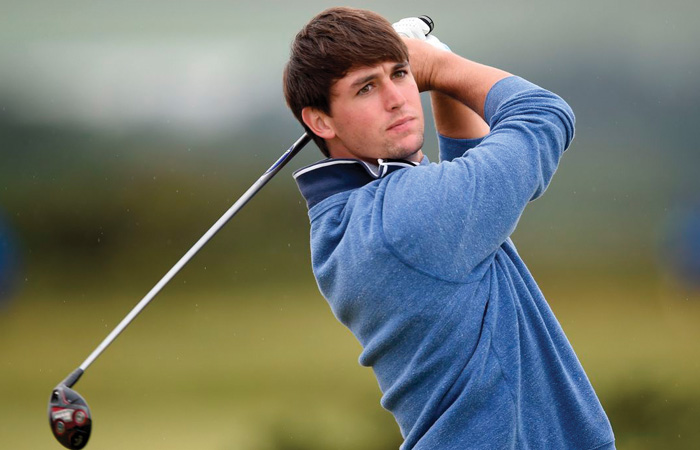 21. An Ace on the Par 3 7th in the US Open
The US Open is at Pebble Beach in 2019 and the 7th hole there is arguably the most iconic hole on the planet. Would be pretty cool to see someone hole-out there.
20. Conrad Shindler Qualifies for The Masters
Okay, this one is a bit selfish on our part. Not that we wouldn't love to see local boy Conrad at Augusta… but deep down we're hoping he allows his compadres here at AG tag along and "cover" the story if it happens.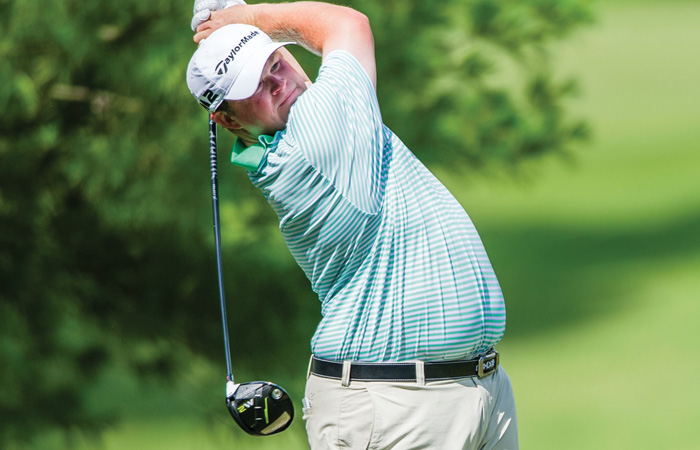 19. 79 Degrees and Sunny for Both the Nelson and Colonial
It's no secret that the weather in north Texas can be a bit schizophrenic and we're usually pretty lucky when it comes to the Nelson and Colonial, but let's all keep our fingers crossed that we get some fantastic weather for both events in 2019.
18. Someone Wins a Tournament Using a Nike VPR Strike Driver and eBay Explodes with People Trying to Buy One
If you're on Instagram and into golf gear you probably saw the photo of the Nike VPR Strike driver that surfaced late last year, which according to sources was scheduled for release back in 2017. However, the company stopped making equipment in 2016, sending the VPR Strike to the trash heap. Doubtful that any touring pros will ever actually be able to play one in an event, but should it happen, look for amateurs to light up the world wide web trying to get their mitts on one.
17. Jordan Spieth's Putter to Return
Spieth had a bit of a lackluster 2018, but don't expect that to be the case in perpetuity. In 2015 (the year he was gunning for the grand slam and won The Masters and the US Open) Spieth was first in putting average and one-putt percentage on tour. In 2016, he was again first in putting average and second in one-putt percentage. In 2017, the Dallas native was second in putting average and fell to 60th in one-putt percentage and in 2018 he had dropped to 48th in putting average and 64th in one-putt percentage. So, it looks as if maybe 2018 was an anomaly. Hopefully the flat-stick cooperates more in 2019 and we see the 25-year-old (yes, he's still just 25) return to the winner's circle.
16. More People Trying the Single Length Irons
Bryson DeChambeau has been playing them for a while, and Cobra now manufactures a version of the single length iron. To be honest, we have no idea whether the concept is good, bad, or makes no difference. But the more people that try them out, the more likely we are to get some quality feedback.
15. Pro/Top Tracer on All Full Swing Shots
Things are finally trending in the right direction, but it's time we have the pro-tracer on every shot. Who doesn't want to see Cam Champ go full-throttle with a driver or see the traj on a Gary Woodland stinger. At the end of the day, it's just too much of a no-brainer.
14. Hosung Choi Wins in the US, and We All Try to Emulate His Swing
This viral sensation emerged on social media in 2018 and has been a must-watch ever since. His swashbuckling swing and funny post-contact antics are a real hoot. It should be noted that AG isn't responsible for any spinal injuries incurred trying to recreate Choi's swing or reactions.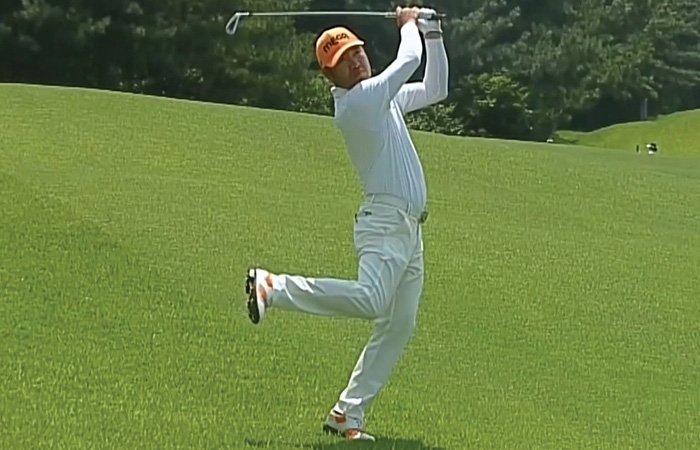 13. Guys Putting with The Flagstick In
One of the new rules for golf in 2019 is players now no longer need to remove the flagstick from the hole when putting. This is designed to expedite play, but who knows if it will actually work? Bryson DeChambeau has said he plans to putt keeping the stick in, but it's uncertain if others will follow suit. But by and large golfers tend to be creatures of habit, so I wouldn't bet on seeing too many guys leaving it in.
12. The Price of a Trackman to Come Down
The Trackman is a great tool that can give you some awesome feedback regarding your game. Some of the things this technology follows are Smash Factor, Spin Rate, Launch Angle, and club speed. Only problem is, the Trackman 4 (the newest version) retails at a bank account slaughtering $18,995.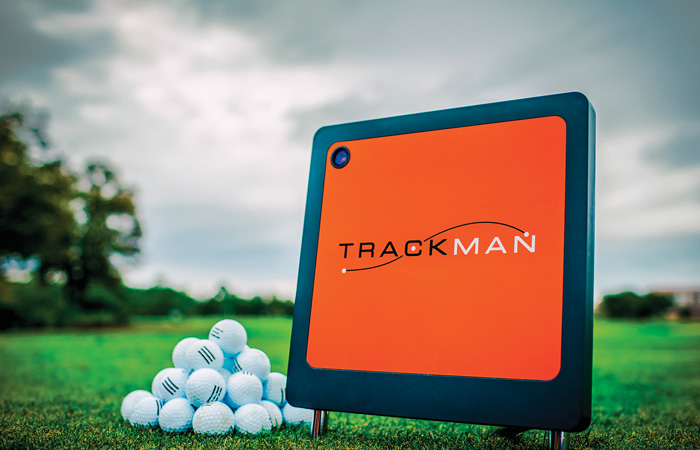 11. Someone to Willingly Interview Brooks Koepka
Koepka is rapidly becoming the Rodney Dangerfield of the PGA TOUR, as he seems to get no respect. The 28-year-old has now captured three majors, including back-to-back US Open titles and the 2018 PGA Championship. Seems absurd that he doesn't seem to move the needle for anyone. Sure, he can be a touch robotic out there, but I think three majors before 30 should at least get you some TV time. Even ESPN snubbed Koepka on their 20 most dominant athletes of 2018 list. A list that included a horse (Justify), a snowboarder (Chloe Kim) and another golfer (Ariya Jutanugarm).
10. A Dry Old American for the LPGA Stop
2018 was the inaugural year for the Volunteers of America LPGA Texas Classic at Old American Golf Club in The Colony. High winds and rain marred the first trip to Old American, as the tournament had to be shortened to just 36 holes. South Korea's Sung-Hyun Park took home the crown with a score of -11. Hopefully the 2019 version will truly showcase the players, the course and everything The Colony has to offer.
9. More Unique Formats
Now, it's too late to do this in 2019, but hopefully the PGA TOUR will start incorporating some more unique and interesting formats in the future. Match play is always fun, and the team format for the Zurich Classic has been a hit, but let's have some more fun. How about a tournament on a par three course? Or maybe hold an event where all players must play equipment from 1965? How about a one club tournament? Obviously, these are extremely far-fetched, but they would be a blast to watch.
8. Some Incentives or Requirement to Play Every Tournament Once in Two (or Four) Years
It's clearly impossible for PGA TOUR players to compete every week. They all travel a ton, have other commitments and they just plain get worn out and need a break from time to time. However, it would be nice if players had to play at every event once inside of two years. For example, Once Byron Nelson passed, Tiger quit playing the tournament (and he's only been to Colonial once), meaning DFW golf fans were mostly deprived of Tiger's prime years. A system where top-tier players were required to play at every venue once every couple years would greatly impact ticket sales and bring in some high profile sponsors.
7. Steve Stricker gets the Ryder Cup Captain's Nod for 2020's Home Cooking at Whistling Straits
The Wisconsin native would be a perfect fit as the Ryder Cup captain for 2020. Let's just hope he can right the ship from the agony we had to witness in 2018.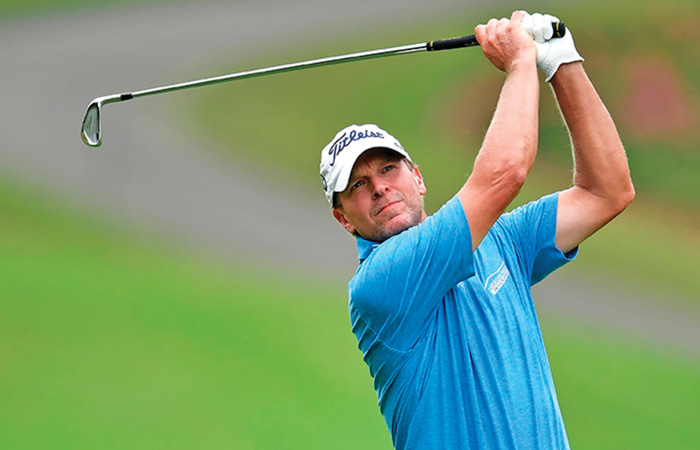 6. More Concessions at Trinity Forest
The AT&T Byron Nelson was held at Trinity Forest for the first time in 2018. The new venue has some great features and some fun spots to spectate, but the one thing Trinity Forest was lacking were concessions. Yes, Club 360 is a great feature, but it isn't open to the general public. So, in 2019, we hope the tournament organizers ramp up the concessions on the property. The course is fantastic, now let's make sure the spectators are well hydrated and ready to enjoy some golf!
5. Patrick Reed Stinking it Up at the Presidents Cup
Of course we want the United States to win the Presidents cup. But we wouldn't mind if Reed was a non-factor. After his (and his wife's) post Ryder Cup comments, we'd be lying if we said we didn't want Reed to eat some crow at some point.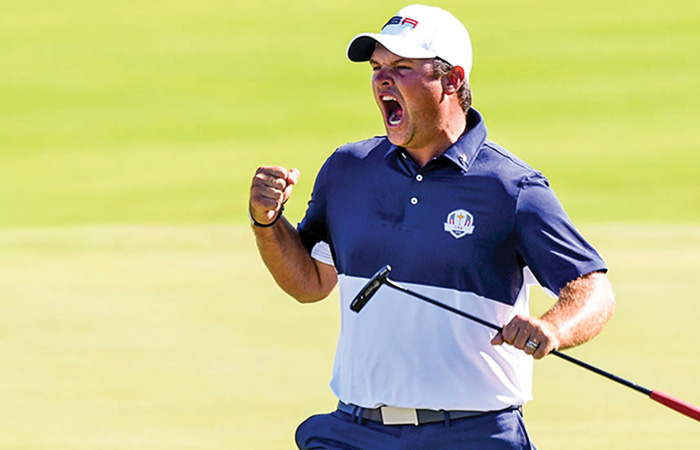 4. Rickie Fowler Wins His First Major
As much as we'd love to see Tony Finau take home his first major, Rickie Fowler is probably more deserving. The Oklahoma State product has been on the precipice multiple times, including 2nd place finishes at The Masters, US Open, British Open, and a 3rd at the PGA. So close, yet so far. Ask Sergio or Phil how much of a toll the pressure to capture the elusive first major can take on the psyche. Although they both eventually got it done, it wasn't easy the older they got. Fowler needs to take advantage while he can. Maybe 2019 is finally the year.
3. Another "Match" Over Thanksgiving
Okay, the Tiger vs. Phil match play event in November was a bit of a flop, but that doesn't mean it doesn't still have potential. With a few tweaks it could really be a neat event. Maybe a second PPV with an undercard could be the ticket. Along with Tiger vs. Phil II, maybe add Dustin Johnson vs. Brooks Koepka and Jordan Spieth vs. Justin Thomas. It would help fill the voids in the broadcast and prevent the audience from having to listen to the forced, awkward interactions between Tiger and Phil.
2. A US Open the USGA Doesn't Butcher
The 2019 United States Open returns to one of the most iconic venues in golf. Pebble Beach has hosted a major six times, and all of them have been fantastic. From Jack's iconic 1-iron on the 17th that secured the 1972 US Open to Tiger's 15 shot win in 2000, Pebble always delivers. Please, USGA, don't lose the greens and don't trick-up this transcendent layout. Of course, the United States Open should be tough, but we're tired of the course becoming the story. Keep it simple and let the venue speak for itself.
1. Tiger Woods and Jordan Spieth in the final group at Augusta
Yes. This one is a longshot, but who wouldn't want to see this? Tiger appears to finally be back where he should be after a win at the Tour Championship in September. "The Match" was a complete joke, but one thing we know for sure is that the big cat still thinks he can contend in a major. Spieth had a lackluster 2018, but he was planning a wedding and his putter betrayed him seemingly at every turn. Our bet is the Dallas native gets things back on track in 2019. In 5 appearances at Augusta National, Spieth has finished T-2, 1, T-2, T-11, 3.
Tiger has 13 top 10's and 4 wins at Augusta. So, a Tiger/Jordan showdown on the back-nine Sunday at Augusta would be epic.