Feature – Groundbreaking at PGA Frisco

The Swing and the Dance Floor are the two latest additions to the massive PGA Frisco project steadily rising in north Frisco near Highway 380 and just west of Dallas North Tollway.
While North Texas golf fans undoubtedly are excited about the 26 PGA of America golf events already announced for the two-course complex being designed by architects Gil Hanse and Beau Welling, what excites PGA officials as much or more is the non-hardcore golf-themed options to drive those less committed to the golfing fold.
"This is not a place just for golf. This is a place of golf. We want to set this up as a place to invite non-golfers to give it a try. There will be a golf-themed sports bar, a coffee and ice cream spot and an icehouse with hitting bays," said Texas native Jimmy Terry, who carries the title of Senior Golf Director and will be the general manager of golf operations when everything is opened in late 2022 or early 2023.
The Swing refers to the lighted 10-hole, par-3 short course, with holes ranging from 45 to 100 yards, with clubs and balls available for anybody to give it a try. The Dance Floor is the 75.000-square-foot putting course, the second-largest natural grass putting course in the world, next to Pinehurst.
Why 10 short-game holes on the course instead of the standard nine or 18? 
"It just sounded like fun," said Terry. "We want as many people as possible to come out and enjoy this, enjoy the game and find out this is something they might like to do."
Welling said the objective was for him and Hanse to design courses that will challenge the best players in the world, something that will happen with two PGA Championships already scheduled (the first in 2027) and a possible Ryder Cup in 2040, but also attract golfers whose only goal is to break 100 or just move the ball forward.
"We want these courses to be great and challenge great players, but we also want them to be fun and inviting and a place my grandmother would enjoy," said Welling
Hanse, who recently agreed on a $21 million deal to restore Colonial in Fort Worth, much like he has done with famed courses such as Southern Hills in Tulsa, Oakland Hills outside of Detroit and Los Angeles Country Club North, is designing the par-72 East Course, which will host most of the championship events. Welling is crafting the par-72 West Course, which will be the more recreational side.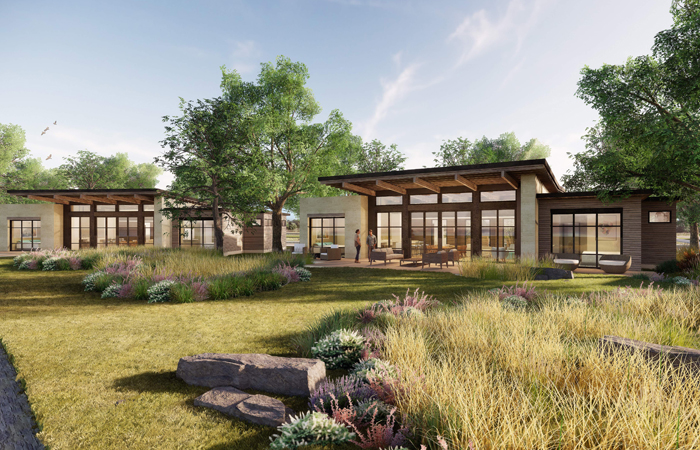 Both will be open to the public and to championship quality, but Welling said his course has some important differences.
"There are cousins, not twin sisters," he said. "The West passes by the halfway house, not once or twice, but three different times on some of the highest points of land on the course."
Both courses are almost completed, but PGA officials are allowing extended time to grow the courses in and get them ready for the golf onslaught to come. This is in direct contrast to Colonial, which is scheduled to complete its entire restoration project in 11 months.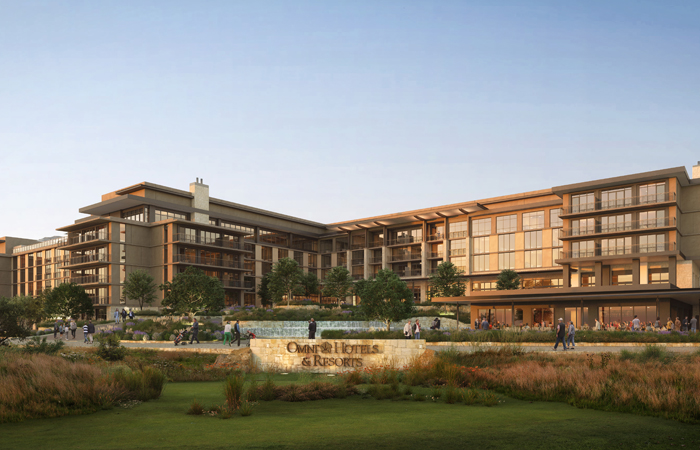 In fact, the golf project at PGA Frisco would be totally finished, except for some COVID-related delays in getting the metal beams for signature bridges over the ninth and 18th holes of the East Course. The plan is to let both courses grow in for nearly a year, but that's proven to be too tempting a target for some Collin County golfers.
"We've been coming out some mornings here and finding golf balls in the fairway," said Terry. "We know what is going on. We have cameras out here."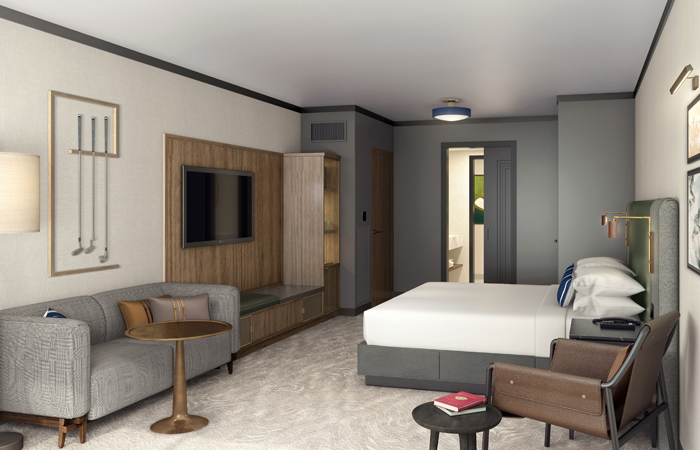 The steel is already rising on the new PGA National headquarters, along with elaborate practice facilities for pros and amateur players. Construction on a new 500-room Omni Resort has been underway, and the structure will start to rise from the ground this summer and will include multiple resort pools, tennis courts, resort cabanas and an 117,000-square-foot convention center ballroom.
"We want to continue to attract people to the game of golf," said PGA of America president Jim Richerson. "Our mission is to get people involved with golf from cradle to grave, and this complex is a big part of us fulfilling that."
During a recent Omni Hotel groundbreaking, Richerson was asked why the PGA of America hasn't officially announced a Ryder Cup for PGA Frisco, which would be only the second held in Texas. 
"We can't announce everything at once. We have to keep getting you to come back for more information," he laughed. 
When it comes to golf in North Texas, people of all abilities – or those with none at all – will keep coming back here for decades to come.