Most people well versed in running a business would likely tell you that if you're not evolving, you're dying, and there has been no better example of that than what we've seen over the last 7 moths. As the COVID-19 pandemic took hold of the country and left devastated businesses in its path, many have done whatever necessary to keep their doors open and the cash flowing in. 
Three such venues in DFW that are evolving with the times are Texas LIVE!, Billy Bob's Texas and Lava Cantina. All three venues have been go-to locations for live music, libations and food in DFW. 
Over in Fort Worth, one of the most recognizable venues in the Panther City is keeping their doors open with some creative massaging of capacity as well as promoting their not so well known food menu. Billy Bob's Texas, billed as the "world's largest honky tonk", has been a northside staple since 1981. Holding about 6,000, the Billy Bob's stage has seen everyone from Waylon Jennings and Willie Nelson to George Strait and Garth Brooks. If they are on the Mount Rushmore of country music, they have played the main stage at Billy Bob's Texas. 
Of course, you can also see live bull riding, take some line dancing classes and drink all the cold longnecks you can dump down your gullet. But over recent months, this legendary venue has reinvented itself to remain open during the pandemic. Following a hiatus prompted by the Coronavirus pandemic, Billy Bob's reopened in mid-August. According to a press release, Billy Bob's obtained a new operations license that will allow it to "open and operate under food and beverage guidelines." Previously, Billy Bob's was classified as a bar, which meant that it wasn't able to open due to Governor Greg Abbott's executive order requiring alcohol-oriented businesses to close.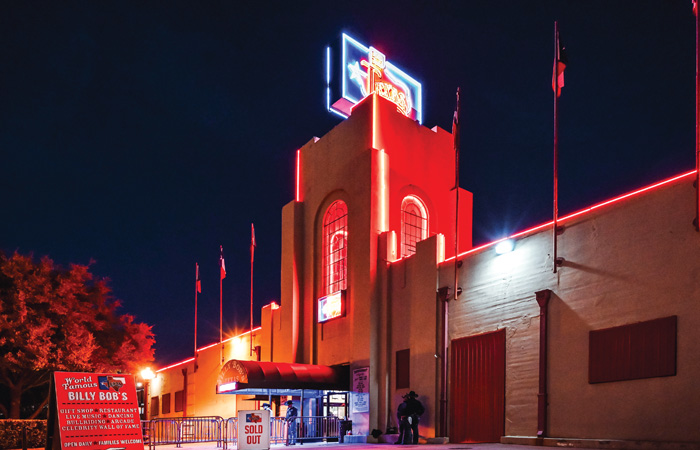 So, how did the ownership manage to pull this off? Well, to begin with, they reduced capacity to just around 1,200 for all shows. About 1/5 of a normal concert crowd. This allows for maximum proper social distancing. In addition, all patrons entering the venue must undergo a temperature scan, which is conducted by a $20,000 thermal camera. If anyone planning to enter tests hot, they will either undergo further testing or not be allowed to enter. 
The Texas Alcoholic Beverage Commission defines a bar as a venue that has at least 60% of their sales via alcohol. With the new agreement with the TABC, the venue is now allowed to use their total gross receipts along with food sales, which brings the percentage of alcohol sales down to about 35%. That includes merch, admission to the bull riding, dance lessons and concert tickets. 
The head chef at Billy Bob's may not be as well-known as say, someone like Tim Love, who has a restaurant seemingly every ten paces in the city of Fort Worth, but Chris Fersch is every bit as accomplished. Taking over the food program at Billy Bob's about 5 years ago, Fersch, originally from Dallas, has overseen multiple kitchens in Big-D and even took a spin through the Ritz Carlton in Maui. 
"I love it here", Fersch said. "I like to use as many local products as possible. I want the Honky Tonk Kitchen to be fresh and enjoyable. Whether you're getting a burger or a steak. I want people to know that dining here is always going to be great." 
Fersch is classically trained in French cuisine, but there isn't anything he can't prepare. The Honky Tonk Kitchen menu runs the gamete from elevated bar sharables like chicken wings and cheese sticks, to more refined dishes like a New York Strip.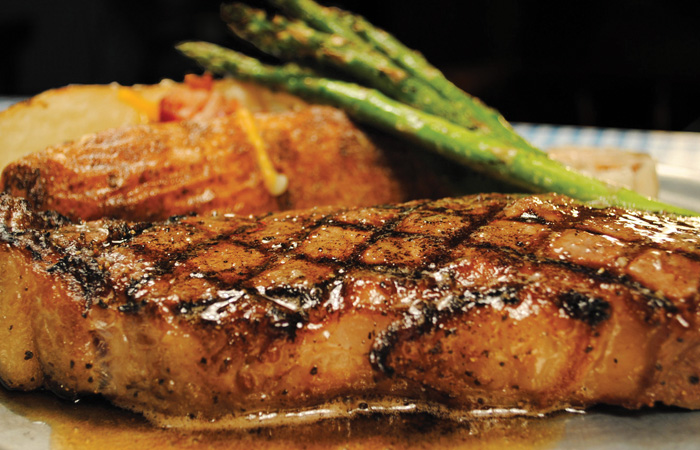 When we popped in, we decided to start with the fried pickles, which are one of my favorites. The pickles are made locally at Best Maid and then they are long cut, hand breaded with cornmeal and then deep fried and served with house made ranch. If you are a fried pickle fan, let me be the first to tell you, they may be worth the trip on their own. I have been to Billy Bob's probably 20 times over the last few years and had no idea one of the best appetizers in the Metroplex was right there next to me as I was drinking the night away watching Pat Green or Whiskey Myers. 
If you want something a bit more substantial off the appetizer menu, I recommend the Southern Frito Pie or once the weather cools down a bit, try out the Chuckwagon Chili. 
If a sandwich is your thing, the Texas Philly Cheesesteak is a crowd favorite, or check out the Funky Town chicken, which is grilled and them served with gouda cheese and a cilantro pesto aioli. 
After the fried pickles, I decided on the chicken fried steak and the lady went with a burger. Now, the beef isn't your normal choice beef you might find at the local supermarket. Fersch spares no expense and provides diners with the best of the best in local Wagyu beef. Both the chicken fried steak and the burger are both prepared with it, and you can really taste the difference. It's got an almost velvety texture. The crunchy breading on the chicken fried steak was a great compliment, and the burger was one of the juiciest I have ever had. Again, I had no idea there was such a great menu at the world's largest honky tonk. 
There is also a great selection of desserts as well, and I had to partake. I had the coconut cream pie and it was a fantastic way to end the meal. 
The next time you're in Fort Worth, make a quick trip over to Billy Bob's for some lunch, you won't regret it. And of course, the next time you're headed out for a show, make it a point to stop in before the band hits the stage and put a nice base down for all those beverages. 
Another venue that offers great live entertainment but was forced to re-think their identity in 2020 is Lava Cantina in The Colony. 
Owner Ian Vaughn knew he'd have to figure out a way to reopen for the sake of his more than 100 employees and to save his business, a business that was closed by state mandates twice during the first 6 months of the pandemic shutdown. 
After three weeks of weighing options to reopen, Vaughn updated his sales numbers to include live music ticket sales from concerts, knocking his alcohol sales percentage down to about 39%. This allowed him to resume operations under TABC guidelines.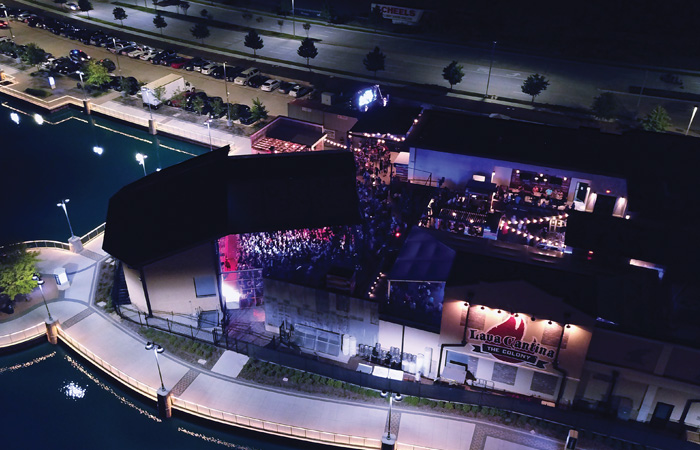 "At some point you have to really take a step back and try to decide what is best for your staff" Vaughn said. "We were just trying to keep people paid and keep them employed."
When the pandemic first began to shut things down, Vaughn immediately started to reach out to musicians to see what kind of interest they would have in playing from streaming concerts. 
"We started the streaming almost immediately", Vaughn said. "We reached out to other local restaurants and got them to donate gift cards, and if the you would tip the artists $20 via the stream; you would get $60 worth of gift cards to local restaurants. That gave everyone some free marketing and publicity"
With so many local businesses and musicians struggling to make ends meet, and the masses jonesing for any entertainment of any kind, the idea was an immediate success. Online impressions went from 1-2 million impressions per week for the local artists and once they had some national artists, the numbers jumped to 3-5 million engagements a week. 
In addition, they began to host outdoor concerts on a screen in the parking lot where people could watch the concerts inside on the screens outside while properly social distancing. 
Now that the venue is officially back open, they still face challenges. Even spacing things out at the six-foot social distancing minimum, Lava Cantina's capacity drops from about 1,800 to about 250. 
"We're just starting to catch some momentum again and we're trying to keep it that was by staying as safe as possible." Vaughn said. 
With several future shows on the books and the COVID-19 numbers going down daily, the near future looks bright.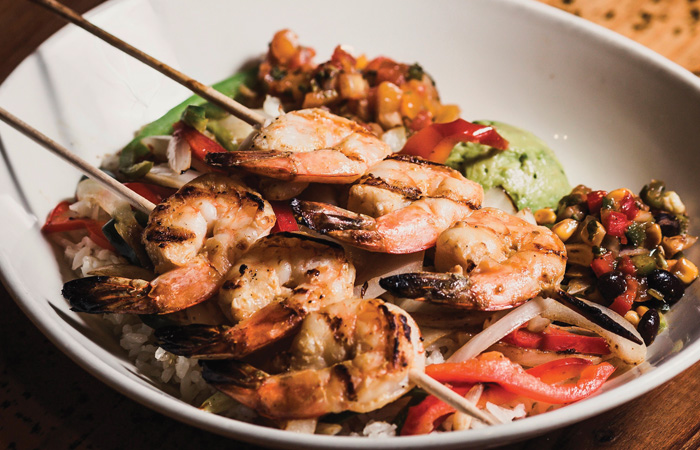 In Arlington, what many consider to be the entertainment capital of the metroplex, 2020 was supposed to be a banner year. A new stadium set to open for the Rangers to compliment AT&T stadium, now in its 11th year of operation. Of course, there's Six Flags, Hurricane Harbor and many were even looking forward to the XFL's Renegades inaugural campaign earlier this year. But as we saw, many of those venues were devoid of action thanks to the Rona. The Renegades and the XFL went belly up before they could ever really get started, the Rangers season was delayed, then eventually cut to just 60 games, and to top it off, the brand-new Globe Life Field would be fan-less for the inaugural season, something that seems to be so very Texas Rangers. 
Just outside the new Globe Life Field sits Texas LIVE!. A Venue that opened to rave reviews last year. A huge complex that is part food court, part stadium, part sports bar and all energy. As with the other aforementioned venues, Texas LIVE! obviously took a hit this year. The expectation was a jam-packed spring and summer of beer and food sales as Rangers fans flocked to see the new home park, which comes complete with air conditioning. 
Of course, we all know what happened there, but Texas LIVE! is still welcoming fans to watch games, even if it is at a limited capacity. 
Two of the venues at Texas LIVE! that are poised to see the pandemic through are Lockhart Smokehouse and Revolver Brewing's Building 5 Tap Room. Both Lockhart and Revolver have satellite locations at LIVE! and both have been working in collaboration to bring patrons great food and beer pairings.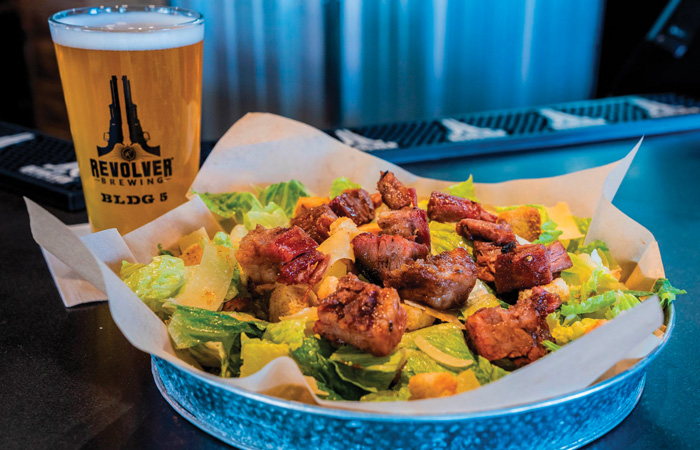 The main inspiration for Revolver's Building 5 was as a laboratory for their brew masters to experiment with new recipes. It has 10 barrels on site, which will serve as vessels for the concoctions they might hatch. They are currently only open weekends, but plan to extend their hours once football gets up and running. 
We took a look at both in August and were presented with a great tray of cue and some awesome suds to wash it down. 
Lockhart is a Texas staple when it comes to quality meats. Smoked over post oak low and slow, their barbecue is at the top of the food chain when it comes to quality and flavor. We had the chance to sample three meats during our visit. Brisket, ribs and turkey. As we tasted the entrées, we were delivered three Revolver beers to enjoy alongside the barbecue. 
When it comes to pairing beers with meats, Megan Mares, Revolver's Commercial Operations Manager of Building 5 and an advanced cicerone (fancy way of saying beer expert), explained to us that she uses three main factors in deciding on how to pair a beer. 
"We generally talk about the three C's when you match beer with food. Flavors that compliment, flavors that contrast and then the flavors that cut. Cut can be broken down even further into alcohol content, bitterness, and even amount of carbonation. So, there is a lot to consider when you want to match a beer with a meat."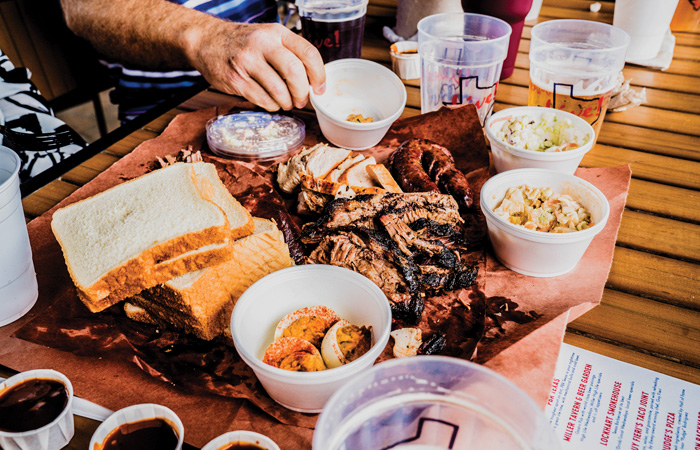 With the brisket, we sampled Revolver's number one seller, their Blood and Honey. A 7% American style pale wheat that features the bright flavor of blood orange peel and honey, the spice notes and the bit of sweetness really provided a nice contrast to the smoke and deep beef flavor of the brisket. It's a match made in barbecue heaven. Blood and Honey is considered Revolver's flagship brew and is available year-round. 
The ribs at Lockhart were everything you would expect. Tender, flavorful and juicy. With the ribs, we were treated to the Over Yonder black lager. This brew officially hits shelves this month, so stop by Revolver and try it out. Notes of chocolate, toast, raisin, molasses and a light hoppiness help to compliment the char on the ribs. It was another home run. And despite being a dark beer, this one isn't heavy on the palate. At just 4.8% ABV, it won't give you the wobble leg like some darker brews. 
Our final pairing was the Lockhart juicy turkey paired with Revolver's Texas Toast. Although this beer isn't available to the public until fall of next year, AG was given a special taste of this Texas blonde. The Pilsner and Vienna malts provide a clean and balanced finish that pairs wonderfully with the delicate turkey. The carbonation also helps send some of the delicate spice notes in the rub to the forefront. 
Overall, all three pairings were magnificent. The beers hit both complimentary flavors and contrasting flavors. Made for an overall wonderful meal. 
In addition to the dishes we sampled, Lockhart also has chicken, pork chops, shoulder clod (leaner than brisket with bold beef flavor) and Kreuz Market sausage, which I will admit, I could eat by the truck load. And for sides, don't forget the mac n' cheese, blue cheese slaw or the off the wall brisket deviled eggs, which will change the way you think about BBQ side dishes forever.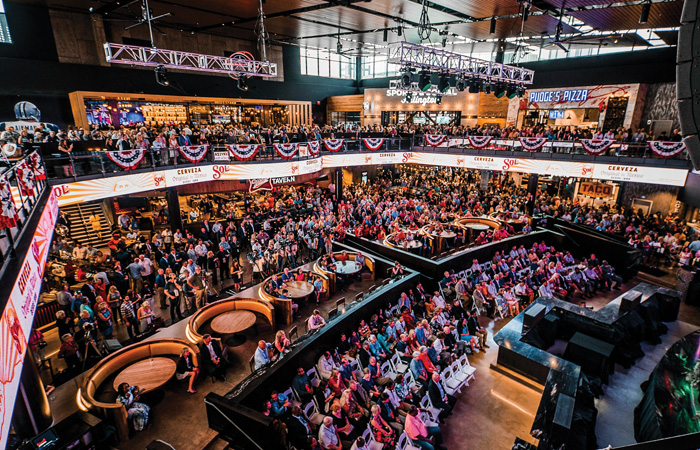 Revolver continues to experiment and concoct new brews for the seasons, but they also have the staples on draft for your enjoyment. Their Backyard Bee is a Kolsch that will tickle the taste buds. If you like hop-forward brews, their Hop Device IPA is a heavy hitter that will deliver an intense aroma and citrus notes. 
If funky is your thing, then gear up for September 21, when the Fletcher's Corn Dog truck will be on site at Texas LIVE! and Revolver will roll out their special release Corn Dog Ale. Yes, you heard right… a corn dog flavored beer. 
As the times continue to change with the pandemic, these three venues continue to work hard to stay up and running to not only keep providing employment for those who work hard, but to keep those in the DFW area from losing their minds by providing a night out on the town. Maybe one of these days, we will even be able to check them out sans-mask. 
Lava Cantina
5805 Grandscape Blvd.
The Colony, TX 75056
214-618-6893
Billy Bob's Texas
2020 Rodeo Plaza
Fort Worth, TX 76164
817-624-7117
Texas LIVE!
1650 E. Randol Mill Rd. 
Arlington, TX 76011
817-852-6688
www.texas-live.com