Feature Story – Corey Kluber

Corey Kluber has always been a pro's pro. Through nine seasons, 98 wins, and a pair of Cy Young Awards, he was a cornerstone for the Cleveland Indians franchise. 
The Birmingham, Alabama native played his high school ball right here in DFW at Coppell High School. While there, he was a two-time all-district selection and in 2002, helped lead the Cowboys to a district and area title. 
During his time at Coppell, the rising star developed a stress fracture in his elbow that required surgery, which limited his collegiate offers. During a showcase in Florida, the 6'4' Kluber began to impress the coaches from nearby Stetson University. Through two seasons with the Hatters, Kluber impressed and found his way onto professional scouts' radars. 
After being selected in the fourth round of the 2007 MLB Draft by the San Diego Padres, the developing right hander bounced from the Fort Wayne Wizards to the Lake Elsinore Storm, to the San Antonio Missions. 
In July 2010. Kluber was dealt to the Cleveland Indians. At the time, he was not ranked in the top 30 prospects in the Padres organization. After stints with the Akron Aeros and Columbus Clippers, Kluber made his major league debut in 2011. 
After developing a two-seam fastball, Kluber began to see some success. In 2013, the now 27-year-old was again promoted to the big club after starter Brett Myers was sidelined with an elbow injury. 
In June of that season, Kluber got a 2-0 win in a game where he held the Washington Nationals scoreless for eight innings. 
From there, things began to happen. In 2014, in just his second full season in the bigs, Kluber finished the season 18-9 with a 2.44 ERA in route to winning the Cy Young Award for the American League. 
In 2016, Kluber was named the AL All Star Starter. He finished the regular season with an 18-9 record and was once again named a finalist for the Cy Young, an award that eventually went to Rick Porcello. But there would be more hardware in the future.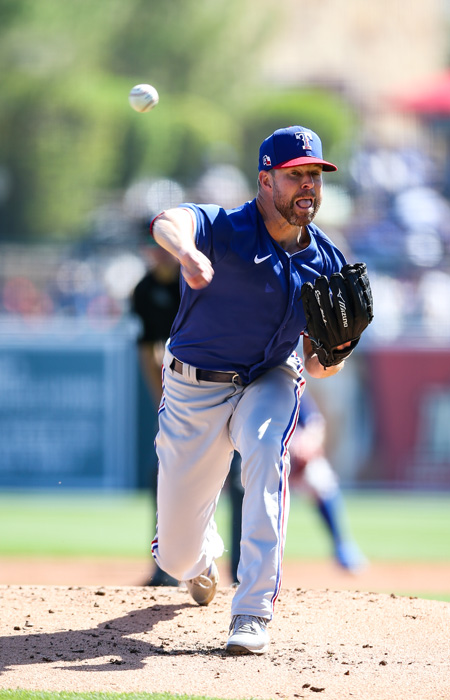 In 2017, Kluber arguably produced his banner season. After an early visit to the DL with a lower back issue, he was back on track with a trio of pitcher of the month awards and helped lead Cleveland on a 22-game winning streak and an AL best 102-win season. Another Cy Young award followed. 
Although 2017 might be considered his banner, year, 2018 brought the most single season wins for the Coppell grad. A 20-win campaign led the Indians to the postseason once again, but they fell short, being swept by the Astros in the Wild Card Round. 
Now, at 34, Kluber is coming off a 2019 season that was riddled with injuries. Despite that, the Indians announced they were picking up their club option on the right hander for the 2020 season. Though just six weeks later, the three-time All Star was dealt to the Texas Rangers for speedster DeLino DeShields and reliever Emmanuel Clase. Throughout it all, the wins, the losses, the accolades, the injuries and the trade, Kluber has been ready for what is next. 
In this case, it is one of the most bizarre seasons in Major League Baseball history. One shortened by a pandemic, a dispute between owners and players, and one that will no longer feature any fans. AVIDGOLFER spoke with Kluber last month about his new franchise, the new stadium, his time during the shelter in place 2020, and, of course, his golf game. 
AVIDGOLFER: Having gone to high school here, what was the first thing you thought when you heard you had been traded to the Rangers?
COREY KLUBER: I think any time you get traded it's a bag of mixed emotions. I think any time a team trades for you, I feel like they value you more than the team that is trading you, so in that sense it's a good thing. But leaving behind teammates and friends and all that kind of thing can be bittersweet, so that aspect of it can be emotional. But in general, I am excited.
AG: How much time had you spent in DFW after you left high school? 
CK: Zero.
AG: Really? Well now that you're back, what have you noticed that is any different?
CK: Hard to say with the situation right now. We're pretty much locked down trying to keep everyone safe. We really don't want to mess this thing up, so it's basically to the ballpark and then back home. So, I really don't have a lot of insight to the way it looks now. 
AG: You mentioned driving to work at the park. What do you think of the brand-new Globe Life Field?
CK: It's awesome. Obviously, the way the build those things now, they're all great, but this one is really special. All the facilities inside are outstanding, the turf is great and when you add on the roof and the air conditioning with the way the heat can be here, and it's a real game changer. 
AG: How are you feeling about the Rangers lineup this year?
CK: I think we have a chance to be a really good ballclub. I think that there are a lot of unknowns with the way the season is structured compared to normal, but that's the case with every team. I think there are a lot of abnormal variables that will contribute to a team's success, but I think we're equipped to handle them. 
AG: This shortened season feels more like a sprint than the normal marathon 162 games. How do you feel like that may play out?
CK: You know, I don't think anyone knows. Nobody has been through this before, so it's hard to predict. So, it will be really hard to predict. Like you said, it's a sprint. It will be different than it normally is in a lot of ways, but I imagine there will be a lot more emphasis on each game simply because there aren't as many. They mean more. 
AG: I know it has been a weird year, but have there been any positives you've taken away from the delayed start to the season?
CK: Of course, we all got to spend more time at home with family and kids that we normally don't, which is a positive. We normally don't get those few extra months, which is a positive.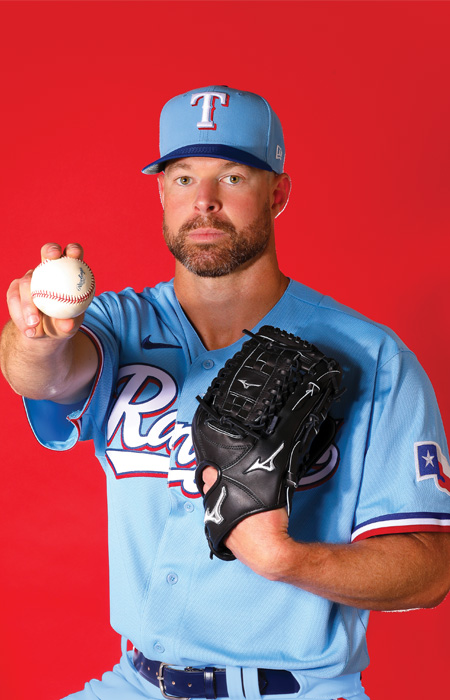 AG: What were your thoughts when you finally found out that the season would actually happen?
CK: Once we finally found out we were playing; it was a nice change of pace mentally. I think as it dragged on and on, from the players standpoint and fans standpoint, I think there was some frustration that we weren't making progress. Once we did finally get it worked out, there was a sense of relief. 
AG: You have pitched in so many high leverage games. What will the vibe be like pitching with no fans? Are you one of those guys that feeds off that energy?
CK: I think there are instances where you can feed off their energy, but I wouldn't label myself as a guy that consistently feeds off of them. For me, I think it's the competition against the hitter that gives me the adrenaline and energy, but it will be weird. It's not something that we're used to, but I think players will be able to adapt pretty quickly, and who knows, by the end of this thing, maybe we will be able to get some fans in the stands and get some of that energy. 
AG: Okay, so let's talk some golf. How old were you when you started playing?
CK: I don't know exactly when I started playing. I think it was somewhere around middle school. Maybe a little earlier than that, but I don't remember exactly. 
AG: Who got you started playing?
CK: My dad. I used to go play with him growing up. We'd go out and play. 
AG: What is your career low round? 
CK: I shot a 73 once on a par 72 course. So, one-over par. 
AG: Any aces?
CK: Yes. I have three. 
AG: Three? Impressive. Do you remember your first?
CK: It was at Chipper Jones' charity tournament in Atlanta. Par three over water, landed it up on this ridge, about 10-15 feet right of the flag, it caught the slope and it slowly trickled down and I got to watch it go in. It was pretty cool. 
AG: What about any double eagles?
CK: Nope. Never had any of those. 
AG: What would you say is the best course you've ever had a chance to play?
CK: Had a chance to play Pebble Beach. It's hard to beat. 
AG: Any courses you haven't played that you would drop everything to play?
CK: I think Augusta is the answer to that.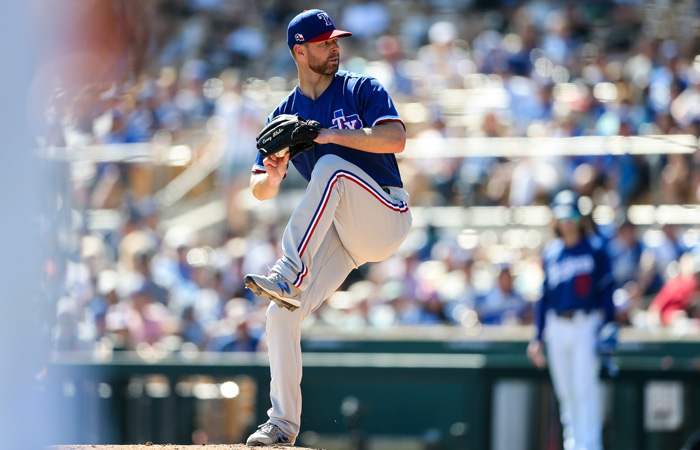 AG: What about here in DFW? What are your favorites?
CK: Had a chance to play Dallas National a few years back. That was a treat. Everything about the place is top notch and the course is awesome, so that was a lot of fun. 
AG: Do you have an arch nemesis on the course? Someone that whenever you play, they always seem to have your number?
CK: I wouldn't say I have an arch nemesis. I think playing with different teammates over the years provides the opportunity to get to know the guys away from the ballpark and have an escape. We may have a game here or there, but it usually doesn't get super competitive. 
AG: I'm going to give you some fill in the blanks. I would like to be able to hit my driver like BLANK?
CK: Man. I think Bryson DeChambeau right now. 
AG: I would like to have a short game like BLANK?
CK: Give me Phil Mickelson's short game.
AG: What about putting? Fill in that blank.
CK: Guess I would have to take whoever is making the most putts that week. 
AG: How about a few quick ones. What is your favorite cheat meal?
CK: Cheat meal? Give me pizza. 
AG: What is on your current playlist?
CK: Country. 
AG: What is your favorite golf movie? 
CK: Tin Cup 
AG: What is your favorite on course beverage?
CK: I usually stick to water.
AG: You have to pick one hole you have played to play for the rest of your life. Which hole would it be?
CK: I think I'm taking number 18 at Pebble. 
AG: Okay. We ask this one to everyone. Give us your dream foursome. You and three other people. 
CK: Haven't really ever thought about that. If I can get all of them in their prime, I want to play with Arnold Palmer, Jack Nicklaus and Tiger Woods. 
AG: Thanks for taking the time. We're really looking forward to seeing you out on the mound finally. 
CK: You bet. Thanks. It's going to be a fun season. 
Special thanks to the Texas Rangers and Kelly Gavin for the photos