Feature – Welcome Home, Paul!

When English author Thomas Hardy penned his famous book in the 1870s, 'Return of the Native,' there was no golf involved, focusing on romance and drama instead, but when the PGA of America found its new Director of Golf at its new 36-hole public facility in Frisco, they very much turned to a Lone Star native, returning to his North Texas roots.
Paul Earnest, a former Northern Texas PGA President, who spent 20 years as Director of Golf at the TPC Las Colinas Resort, was recently named the Director of Golf and Operations at PGA Frisco, a Texas native returning from his job in Houston which he couldn't be more thrilled about.
"I have now worked in every major city in Texas from Austin to San Antonio, Dallas and Houston and to be returning to the new PGA Frisco facility at Fields Ranch is the culmination and capstone of an incredible Texas golf career.", Earnest says. 
"There is nothing like it anywhere and I feel humbled, yet excited, to be able to watch it come together. We are excited to add to the rich history of Texas golf."
Earnest, 58, grew up in Houston and played golf at the University of Texas with fellow Lone Star natives Irving's Brandel Chamblee and Fort Worth's Mark Brooks.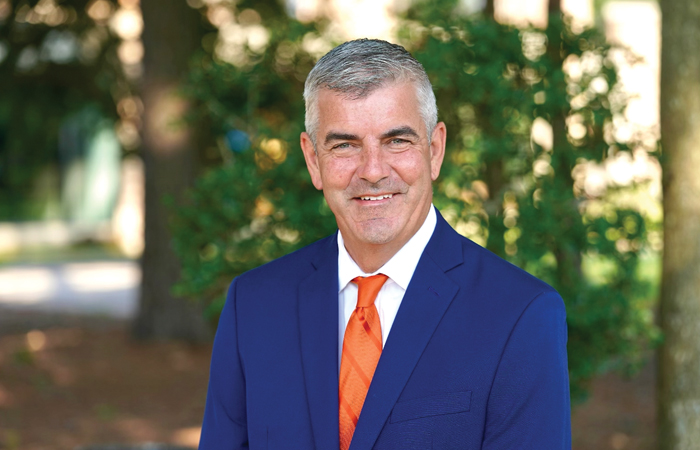 He began his golf professional career with seven years at the Barton Creek Resort in Austin, five years at Hyatt Hill Country in San Antonio, 20 at the Four Seasons Resort in Irving with the last five in Houston as the regional general manager of the Woodlands Country Club.
"Paul Earnest has an amazing skill set and we are so fortunate to work with him on this project," said PGA of America Chief Membership Officer John Easterbrook, who began his career as a North Texas golf pro at Fossil Creek Golf Club.
"Paul is a Texas legend, he understands the state, understands the people, and knows everybody. He is absolutely perfect to come back here and take this job."
Earnest agreed the chance to return to North Texas and work with the PGA of America as a 33-year PGA member in his home state was an offer too good to refuse.
"Everything I've done has been here in Texas. I've never worked a day outside the state. That probably did not hurt my resume."
Another factor which impressed the PGA of America and Omni officials was his two decades of experience working with the PGA Tour's Byron Nelson Classic which was held at the Four Seasons Resort during his time there.
The Fields Ranch PGA Frisco courses are scheduled to host 26 PGA of America events including two PGA Championships and a widely expected Ryder Cup, among many others, but Earnest has expertise dealing with hundreds of PGA Tour pros during his time at the Byron Nelson as well as Champions Tour veterans during his Houston experience.
"The very first tournament we have here (The PGA Seniors Championship) in May, I will be dealing with players I know from the Champions Tour event at the Woodlands in Houston ever year."
"I do think I have an advantage of what it takes in dealing with players during tournaments, fans, and volunteers, who all make up the event. I have a good feeling of the pace of the week and what it means to everybody involved."
Fellow Texas native Blake Rowlings, the President of TRT Holding, the parent company of the Omni Resorts, said he was thrilled to have Earnest return to North Texas.
"He will be a tremendous asset to the property and will have an integral role in helping build the experience in the new home of modern American golf."
"PGA Frisco presented a once-in-a-lifetime opportunity to build the most all-encompassing destination in golf, and Paul Earnest is uniquely qualified to lead the way for our Golf Operations team and activate the dream," added PGA of America CEO Seth Waugh.
"In creating PGA Frisco, we aligned with world-class partners to design a first-of-its-kind golf laboratory, playground and commercial center. Paul's extensive experience in golf industry executive management builds upon our vision of providing a truly innovative golf experience that will attract, excite and engage new golfers and fans from across the world."
But just because he's familiar from two decades of living in North Texas and overseeing operations at the Four Seasons Resort, which recently became a Ritz-Carlton, doesn't mean he hasn't seen the vast changes since his return.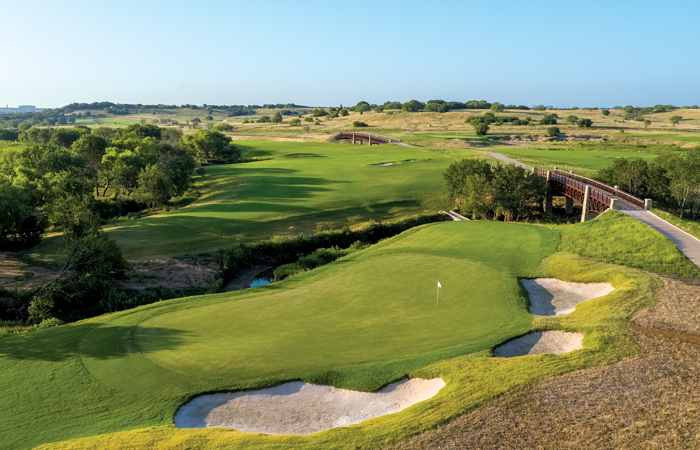 "Wow, the growth here has been amazing," Earnest said. "I remember when I was here (at the Four Seasons Resort) coming out to play Gentle Creek (in Prosper) was big doings and the highlight was seeing Deion (Sanders) house on the corner. Now the growth is everywhere. The end of the (North Dallas) Tollway then is now a business center and it just keeps going."
Earnest said among his first order of business in his new job is hiring two golf professionals who will oversee the East and West courses, designed by Gil Hanse and Beau Wellington, respectively.
They will oversee the number of PGA of America professional and amateur tournaments, the public and Omni resort play along with the smaller membership component at the facility which will have its own clubhouse.
Among the golf offerings Earnest will interact with is the two world-class 18-hole championship golf courses, Fields Ranch East and Fields Ranch West and a state-of-the-art clubhouse; the Omni PGA Frisco Resort; the PGA District which features The Swing, a lighted 10-hole short course, The Dance Floor, a lighted 2-acre putting course and an expansive retail and entertainment district, including an outdoor area for concerts and events, and a one-of-a-kind indoor and outdoor golf-centered region; golf professional teaching area, the Home of the PGA of America and the Jerry J. Ransom Northern Texas PGA Golf House. 
"It's just incredible what they have created out here with the Swing and the Dance Floor, the two golf courses, practice range, teaching area, just nothing else like it," Earnest said. "I'm so privileged to be a part of this team and in some respects golf history in the making for North Texas."
He's replacing Texas native Jimmy Terry, who oversaw the golf project from its earliest stages before leaving this summer to undertake a private golf project in West Austin with Hanse as the architect.
"I stood on the first tee with Jimmy Terry at Barton Creek. I first met John Easterbook at the Hyatt Hill Country. I've kept up with them all these years and now I'm back here," said Earnest, who was first contacted for the job this fall.
"Who better to run the golf project than a Texas native like Paul," Easterbrook added. "I began my golf career in North Texas, left and finally came back again. Paul started here and never left. It's perfect."
The Return of the Native indeed.