Feature – Kathy Whitworth 1939-2022

It was March 10, 2019. A crowd of junior golfers sat within the high-ceilinged, Mira Vista Country Club clubhouse, awaiting the commencement of the Kathy Whitworth Invitational welcome dinner. Among that group was my 12-year-old self, both wide-eyed with excitement, and undoubtedly red-cheeked from enduring the standard 20mph breeze of a spring day in Fort Worth, Texas. That was the first time I had the privilege of interacting with Kathy Whitworth.
Sitting at a round table surrounded by my fellow Texans, there was the usual post-round banter of a junior-am outing, that just so happened to have conditions comparable to that of a US Open. The group chatter was instantaneously halted when Ms. Whitworth took the stage, and on the faces of us golfers it was evident that every pearl of wisdom shared would be grasped with the kind of force that could carry knowledge throughout an entire career. Her presence was commanding, and she spoke to the 72 invitees with such experience and eloquence that only 88 LPGA Tour wins could bring. I would learn later that her involvement was a 20-year long tradition, and Ms. Whitworth had inspired multiple generations of junior golfers with the same words that fell upon my own ears that night.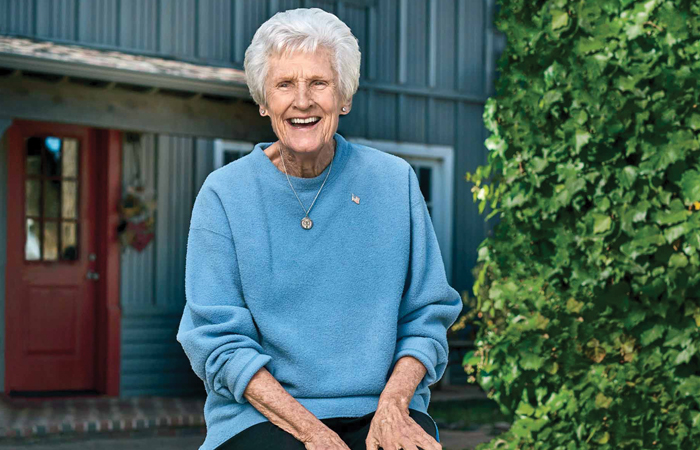 Throughout her Hall of Fame career, Ms. Whitworth's relentless persistence and kind competitiveness were of paramount importance to her success. Born in a small, West Texas town called Monahans, the legendary life and accomplishments of Kathy Whitworth had humble beginnings. Learning to play the game of golf on the course is a luxury not often awarded to modern beginner golfers, but Kathy learned to play the game through many rounds on an El Paso municipal with her grandfather's clubs. The passion that drove a 15-year-old to create a world-class talent is the same passion that characterizes her legacy and impact. 
In an era of pioneering women's talent, Kathy Whitworth was entirely fueled by a relentless desire to win and an innate love for the game of golf. Prior to her professional career, Whitworth won the New Mexico State Open in 1957 and 1958, becoming the first player in history to claim the title in back-to-back fashion. With her first win in 1957, Ms. Whitworth was offered a Navajo turquoise necklace as prize, but staying true to her competitive roots, she instead opted for a trophy. When I had the personal privilege of asking her about this choice, Ms. Whitworth knowingly shook her head and chuckled, noting that in hindsight that necklace probably would have been the better option. These wins (and trophies) fueled a young Whitworth to pursue a professional golf career. Though, the LPGA Tour looked a little different in the 1960s, with 35 player fields competing for just $7,500 a week. 
The difficulty of professional golf nearly drove her completely away from the game, for in her 1959 rookie season Whitworth made no money. However, she often credits a kitchen table pep talk with her parents as the catalyst for her career's worth of abundant success. In this discussion with her parents, it was agreed that she would have three competitive seasons to determine if the professional tour dream would become a reality, and if it turned out that professional golf was not in the cards for her, she would return home and find an alternative career with the full support of her family. This unconditional love and assurance provided for something within Kathy every golfer strives for: a worry-free and focused mindset. Over time, she sharpened her skills on tour, and won her first paycheck of $33 for a last-place finish in the Land of Sky Open. Although the earnings were minuscule, the feeling of accomplishment it offered for Ms. Whitworth inspired her to continue competing and eventually encounter tremendous success. 
At the start of her career, LPGA tournaments were run, promoted and subsidized by the players themselves. The gradual evolution of the women's game to where it stands today was forged entirely by the passion and efforts of Ms. Whitworth and the other players of her time. Spanning over 15 years in her career, Ms. Whitworth became the first LPGA Tour player to surpass $1 million in earnings in 1981. This accomplishment was not only a signifier of her generational ability, but also offered the possibility that women's golf, and women's sports in general, were a feasible career choice for girls and women around the world. Only 15 years later, Karrie Webb reached the same $1 million earning milestone in just four years, solidifying a gain in prominence of the women's game Ms. Whitworth was wholly responsible for. Even following her retirement from professional golf, Whitworth continued to pave the way for young golfers and inspire multiple generations of women to come.
For 22 years, the Kathy Whitworth Foundation has hosted both the Kathy Whitworth Invitational and the Kathy Whitworth Classic, both contributing large donations to local charities, including the Boys and Girls Club. The confidence and love for the game that characterized Ms. Whitworth's career are actively promoted by her foundation, and evident in the competitive environment of the Kathy Whitworth Invitational. The legacy she left on the pro tour continues to be present, as the winner of her tournament receives an exemption into the Dallas LPGA event, the Volunteers of America Classic. According to 2021 and 2022 Kathy Whitworth Invitational champion and VOA Classic exemption recipient, Bailey Shoemaker, "Kathy was always so supportive of the girls in her tournament. When I got the exemption into the LPGA event, she would go out of her way to say hello and wish me luck, and it meant so much to have a legend be that supportive. She and her tournament, as well as her involvement of the LPGA, will help women's golf grow exponentially."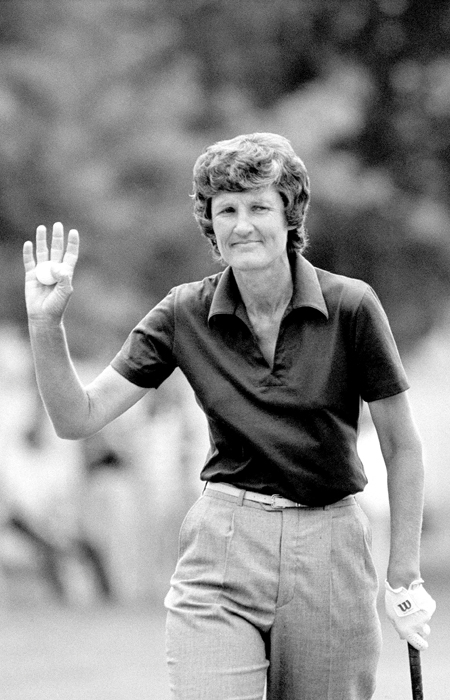 This multi-generational impact can also be supported by 2016 US Women's Open Champion and Kathy Whitworth Invitational alumna, Brittany Lang. "Kathy always inspired me. I met her when I was a young junior and I saw her quite often at her event – she always was so great at coming to events and supporting her Texas junior girls. She was not only a legend, being so successful on tour, but she was a nice person and gave back by taking time to talk to and help young juniors."
On behalf of junior golfers around the world, I'd like to thank Ms. Whitworth for her ongoing support and presence in our careers. She will be missed dearly. The game of golf lost a legend on December 24, 2022, but the story and legacy of Kathy Whitworth will live on through many generations of women's golfers who choose to follow in her pioneering footsteps.