Golf Science – "C" Results

Attention all golfers – from casual amateurs to adults and juniors playing competitive golf. When one does not start a car for months on end, its battery dies, its parts rust etc. etc. …you get the message. In fact, on the subject of disuse, Peter Mackay, chiropractor, and owner of Elite Performance Institute, San Diego, has a question he likes to ask folks. Why, of all mammals, are humans and great apes some of the only ones who cannot make their own vitamin C? His reply is that as we were designed to be hunter-gatherers, we were able to run and climb and pluck and eat fruit containing the vitamin, so there was pressure on the system to epigenetically switch off the ability to manufacture our own. All in the interest of efficiency. In the same way, because hunter-gatherers are supposed to be walking long distances to get rid of undesirable products in the body, we do not have a mechanism to get rid of built up plaque but sadly we have adopted increasingly more sedentary lifestyles! Therefore, all skill-levels of golfers, it is important to stay body-fit as well as golf-fit while Covid-19 forces us to stay home, and Dr. Mackay sheds some light on how we might do that.
Peter Mackay is one of the founding members of the well-known Titleist Performance Institute, where he helped to set the stage for their screening processes for golfers. While he played every sport growing up in Canada, Mackay was particularly intrigued by golf after having had the opportunity to caddie for a foursome that included the legendary Moe Norman and George Knudson. Subsequently, he was able to examine all the Tour players who went through the player treatment van during the 1992-93 Canadian Open. That was where he discovered all the joint distortions and stresses and strains professional golfers can suffer through intense golf practice and play. Moreover, he has treated golfers who are out of condition because of work-related stresses from many hours of remaining seated, which can affect their movement patterns. That is why, after becoming a chiropractor, he has worked with golfers of all skill levels from PGA and LPGA Tour players to scores of casual golfers.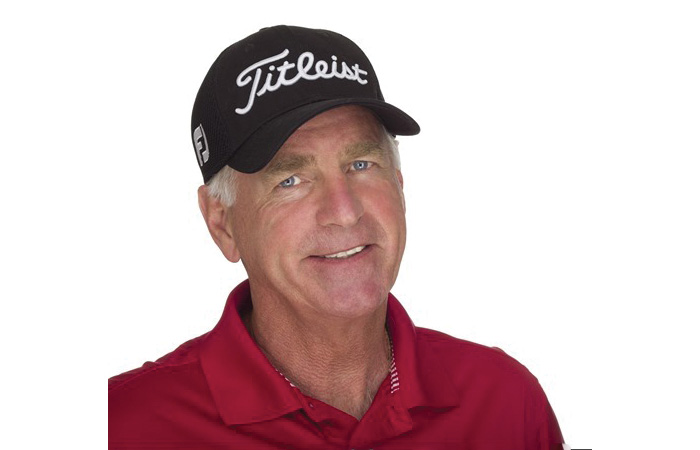 Dr. Peter Mackay
Dr. Mackay recommends a three-step process to help golfers (and suggests every golfer should find a healthcare professional in their area to help them with such a plan). The first step is an evaluation which includes physical screens as well as collecting information on a golfer's nutrition, sleep patterns, physical and mental status. Posture and balance, mobility, stability, coordination, strength and endurance in that order comprise the physical component. The second step is the formulation of a plan for swing and fitness training. This can be supervised by a golf coach and a personal trainer. The third step is for the plan to be executed in manageable chunks, to ensure the golfer remains committed and motivated and can see some measurable results even from limited daily minutes of training. Mostly he finds that while the professionals can delay gratification and practice for many hours on end, many amateurs may not be able to. Such golfers should be encouraged to lower their expectations and perhaps be given some training for 15-20 minutes per day so they too can see results. So, golfers, get evaluated and get going.
Dr. Kiran Kanwar, golf science consultant, is the developer of The Minimalist Golf Swing System – 100% scientific, simple, and specific. She has M.S. in sports science and nutrition, a Ph.D. in biomechanics, an anatomy a degree in Kinesiology and is an LPGA Master Professional. Visit her websites www.YourGolfGuru.com and www.mgs.golf