Golf Science – Kinematics and Injury Prevention

A Tour player in the 21st century is like a finely tuned machine or an F1 car. Each one needs an entire team to keep it running efficiently. Of course, unlike a machine or a car, the parts of the human golfer cannot be replaced, and so the care provided by the golfer's team is even more important. While a golfer's team can be comprised of everyone from his agent and caddie to his fitness trainer, sports psychologist and even a nutritionist, the person most responsible for maintaining a golfer's efficiency through all the wear-and-tear of high-level competitive play is his physical therapist (PT) or chiropractor. 
As the Tour has grown and now has year-round events, golfers spend eight to 10 hours per day, throughout the year, playing golf. As a result, they need treatment to manage all the musculoskeletal aches and pains they inevitably suffer. The PGA and Champions Tours have player performance centers – mobile trailers that travel along with each tour. But many players prefer to have their own personal PT or chiropractor, who fully understands both their individual pain issues and their actual golf swings.
Meet one such PT who has been extremely popular among Tour players for over a decade now: Marc Wahl, DPT, OCS, CertMDT. Over his years on the Tour, Wahl has worked with so many players, it's tough to keep track. Jimmy Walker, JB Holmes, Sean O'Hair, Brooks Koepka, Brandt Snedeker, Ben Crane, Zach Johnson, Dustin Johnson, Justin Rose, Beau Hossler and Doc Redman have all been helped by Wahl at some stage.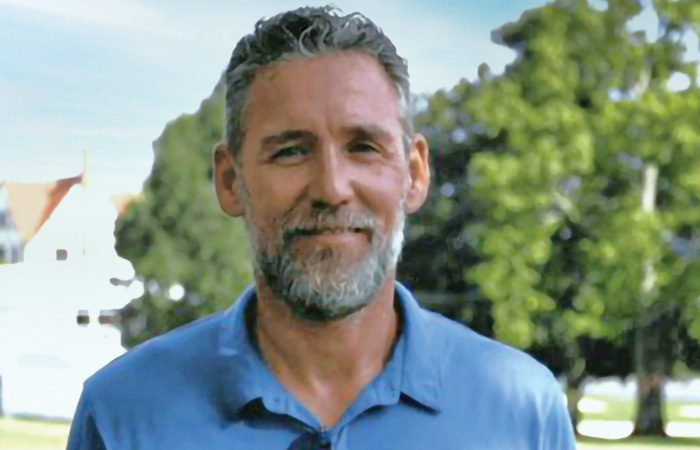 Marc Wahl
As the Tour has expanded, there are now about 12 PTs and chiropractors who offer personalized help to specific players. Wahl believes his special niche is being able to identify injury risk through 3-D biomechanical analysis as well as functional screens, and then manage potential injury hot-spots. Combine extensive knowledge with passion, as well as great intuition for what might be wrong, and Wahl has developed the reputation of a firefighter.
"If you're hurt and you cannot play, I'm the guy for you; I specialize in that. If a person is about to withdraw, I say I'll have a look and can get him to play today, or practice for the next few weeks, or whatever he needs."
How does the intuition part, which is so important in any hands-on field, work? 
"I've taken some ideas that spark in middle of night and worked them into what I do. I decide if a person is at risk for injury, or if they've had injury, what caused it." 
His golfer-evaluation includes gathering 3D kinematic sequence information with his Polhemus system, followed by a functional movement screen (FMS) and a Y balance test. Then he looks at all the information gathered, in order to make an assessment.
Sometimes he might find a kinematic sequence with a flat pelvic curve and the arm curve peaking before the thoracic curve pre-impact, as well as a huge thoracic spike followed by large deceleration post-impact. This would be a warning sign for him, so that he would look for a poor deep-squat, poor ankle movement or poor reach-and-roll through the FMS. Finally, he would look for asymmetry during the Y balance test, and for some, further selective functional movements (through SFMA tests) and pain history. Only then would Wahl decide which precise modality would best suit a particular golfer.
One thing he does not do is ask a golfer to make swing changes. If a golfer has made a lot of money, despite having huge forearms that he uses to decelerate the club, Wahl will simply make sure he works on the golfer's forearms before and after every game. He will determine whether soft tissue work, joint mobilization, dry needling, cupping and/or warm-up exercises are needed to reduce the elbow pain that a golfer might have.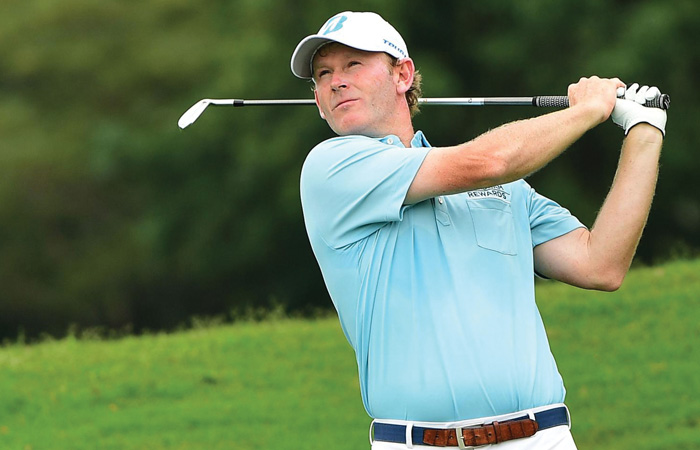 Besides being a unique healthcare professional who looks at the golfer's swing kinematic sequence for big spikes, especially during deceleration, Wahl is the first PT to have introduced the ancient art of cupping to the PGA Tour. According to Core Health Chiropractic, the treatment dates back to 1550 B.C. and involves placing glass or silicone cups on the skin and creating a vacuum that helps draw the blood to the surface of the skin to aid healing. Wahl was invited to present on the topic at the 2016 World Golf Fitness Summit.
Brandt Snedeker has said of Marc Wahl, "He's one guy on my team who has over-delivered over the past five years." Even other healthcare providers, such as Ara Suppaiah M.D., the Tour physician, and Marnus Marais, fellow Tour PT, have been helped with their musculoskeletal injuries by Wahl … and have great things to say about him. 
All golfers who experience pain should find a PT with a good understanding of the golf swing, as well as good hands and the intuition to decide upon the best treatment. 
Dr. Kiran Kanwar, golf science consultant, is the developer of The Minimalist Golf Swing System – 100% scientific, simple, and specific. She has M.S. in sports science and nutrition, a Ph.D. in biomechanics, an anatomy a degree in Kinesiology and is an LPGA Master Professional. Visit her websites www.YourGolfGuru.com and www.mgs.golf