Feature – Q&A With 2020 Schwab Winner Daniel Berger

The 2020 Charles Schwab Challenge was one for the record books as North Texas golf's most historic event welcomed the PGA Tour back to full-field competition after a nearly two-month COVID-19 pause.
With no professional tournament golf since the Players Championship in mid-March, players were left to own devices to get ready to play for their livelihood if the Tour ever decided to start, which turned out to be Colonial in mid-June. That turned out to be no problem for Daniel Berger.
He was one the of hottest golfers before the PGA pandemic pause and carried that right over to the restart as he captured the 2020 Colonial title, held in mid-June, winning a playoff with Collin Morikawa for his third tour title.
A native of South Florida and not a big student of golf history, Berger's only real connection to Colonial legend, Fort Worth's Ben Hogan was Seminole Golf Club where Berger would often play and where Hogan practiced every year before the Masters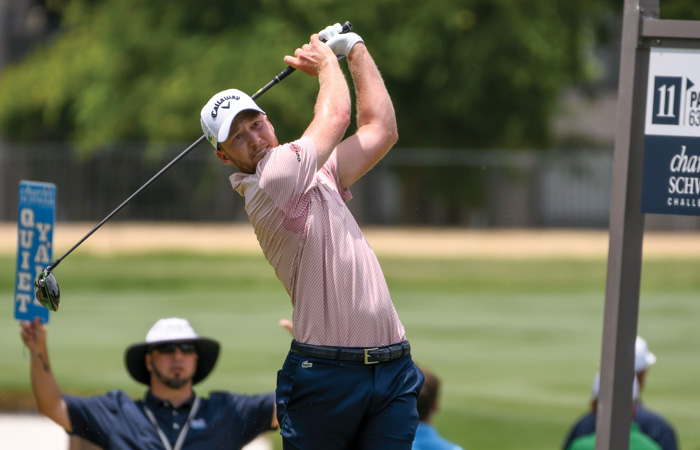 But many of his golf buddies and his statistical guru on his performance team told him Colonial was the perfect place for his game, which featured working the ball in multiple directions and placing it in the right spots on the fairways.
So despite some unsuccessful attempts before, Berger was determined to solve the Colonial puzzle. He showed up after two months of golf with his South Florida buddies, fired four rounds under par, saved par from behind the green on the first playoff hole and took home the huge Leonard trophy and the Colonial plaid jacket.
Now back in its regular mid-May time slot, Berger is looking forward to defending his title and was happy to recently talk with AVIDGOLFER Senior Writer Art Stricklin. He spoke about his unique preparation for the 2020 Colonial, his Fort Worth victory and what he plans to do with the Colonial plaid jacket when the pandemic officially subsides.
AVIDGOLFER: Last year was the most unique of Colonial tournaments, played with no crowds and delayed nearly a month, how did you get ready for the event?
DANIEL BERGER: Well, I was playing well when the pandemic hit, so right after the pause happened, I took a week or so off, then I get right back to competitive golf at home. Every day, competitive matches.
AG: Where did you play your matches at?
DB: Mainly at the Bears Club in South Florida where I live. There is always a lot of Tour guys to play against there. I played a lot with Keegan Bradley, Luke Donald and MJ (Michael Jordan). We walked 18 holes when we could, because walking and playing golf is a lot different than just goofing around in a cart. We did everything we could do to get ready for the re-start. We didn't know when that would be, but we wanted to be ready. I felt really good about my golf game and I didn't want to lose that.
AG: Playing with Michael Jordan, I'm sure some money changed hands. How did you come out?
DB: I don't want to really say, but in the 10 rounds I played, I was probably 60-70 under par, so I hit it pretty good.
AG: What did you think about Colonial in mid-June and no crowds lining the ropes?
DB: Well, I loved the course because it presents so many interesting challenges. It's a shot makers course and the Bermuda rough, which was thicker because there was no crowd trampling it down, gave me a comfort level from the courses I grew up playing back home.
AG: All players and caddies and other officials had to go through extensive on-site COVID testing and agree to a strict set of rules on the course and off. What was that like for you?
DB: We were out of our element to start, that's for sure, and it was all different. By Sunday, we just focused on our game and it was like regular golf.
AG: The final round leaderboard featured a large jumble of players including Jordan Spieth, Colin Morikawa and others, what was your final round strategy?
DB: When you looked at the leaderboard Sunday, you knew it was going to be a shootout. I just needed a couples of birdies to stay in the mix. I made a big birdie on 15 and when I got to 18, I told myself I needed just one more. I just relaxed and poured it in.
AG: After the playoff victory, (when Morikawa missed a short par putt) you were still in the Colonial bubble and then headed to Hilton Head. Could you even celebrate?
DB: Not really. I left Colonial, headed to Hilton Head and tried stayed to stay safe. I always said if I won another PGA Tour event, we were going to Vegas to celebrate, but I guess that will have to wait. We had a small BBQ at my house later on, but I never got a chance to really celebrate.
AG: What is that like to know your name will be on the Colonial black marble Wall of Champions from now?
DB: I'm not the biggest golf history guy. But I saw the wall every time I teed off and I'm smart enough to know if you've won a tournament associated with Ben Hogan, you've done something pretty special.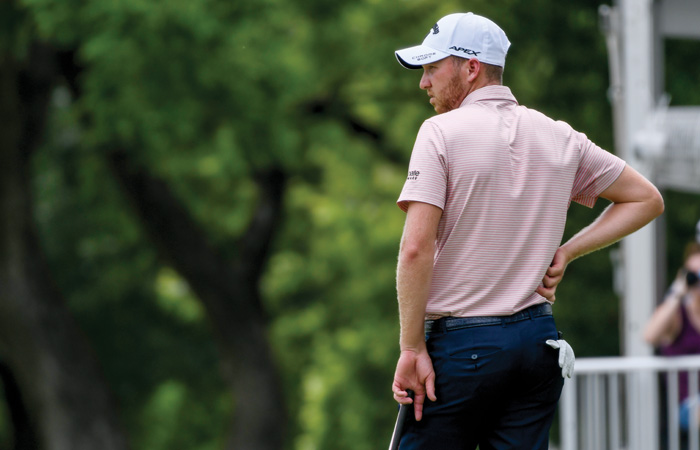 AG: You've got the Colonial plaid jacket sitting in your closet, how would that look in the South Florida social cocktail scene?
DB: You know, I'm really a pretty low-key guy. I want to be safe, keep my mask on and not get sick or get others sick. But those cocktail parties will come back to South Florida one day soon and now I certainly have something to wear.