What's it like to be the man (or woman) behind the scenes, pulling the strings, making the big calls, and running successful companies and organizations without all the public exposure, headline time and local notoriety? In some respects, maybe it is a bit frustrating, to know that your hard work and contributions to your field, while noticed and respected by your peers, may not be as graciously appreciated by John Q Public and the populous. Or maybe it's a bit of relief, to not have to deal with being in the public eye, being on television or having your picture constantly taken or a microphone shoved in your face.
And not everyone gets to be in the spotlight all the time – that is what bosses, CEOs, Board of Directors, athletes and movie stars are for – and that doesn't mean that the work they do goes unappreciated, unnoticed or devalued.
Well, for 10 people, we are going to turn the spotlight squarely in their direction in recognition of the great accomplishments, powerful positions and influence on the game of golf, its growth and its preservation. From second-in-commands, marketing gurus and guys behind the camera to educators, string-pullers and design geniuses, we bring you 10 Texans (or adopted Texans) who are vital to the growth and success of the golf industry in our state that you may not know of or recognize. At least, not yet…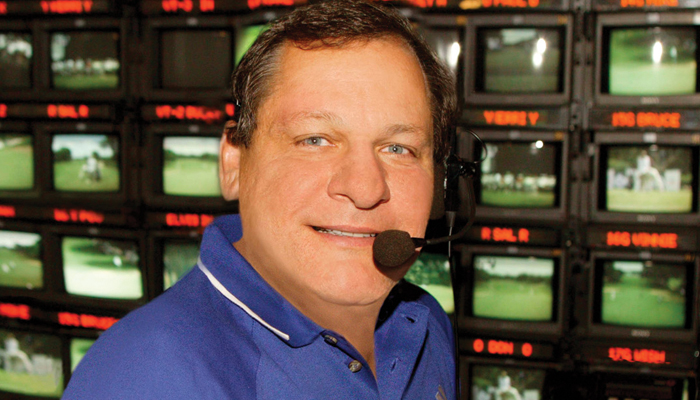 Lance Barrow | Golf Telecast Coordinating Producer, CBS Sports
Sometimes, being in the right place at the right time – or, forcing your way into that place and making it "right" – can be all it takes to launch a successful career. Luck, as they say, beats skill any time.
In 1977, a young, wide-eyed Lance Barrow made the walk through the gates of Colonial Country Club to take a flyer that CBS sports may be able to put him to work for the week. At the time, Barrow was a student at Abilene Christian University, and was looking for some experience. Chuck Will, who was an associate producer working under Frank Chirkinian, told Barrow to come back Thursday.
Upon arriving at the property Thursday, Will assigned Barrow to the 18th tower, working for Pat Summerall. Barrow ended up working alongside Summerall as a spotter for 6 years. In the 41 years since his start spotting, Barrow's produced CBS Sports' coverage of ski jumping and Nordic combined at the 1994 Winter Olympics and was the associate director of the primetime broadcasts at the 1992 Olympic Winter Games. He also has served as producer for coverage of NCAA basketball, college football and auto racing.
Barrow produced coverage of the 1998 Daytona 500 for which he received an Emmy nomination. As an associate producer, his credits include the Masters and PGA Championship, NCAA Men's Final Four, Daytona 500, U.S. Open Tennis Championships, THE NFL TODAY and six Super Bowls. Barrow also has earned accolades for his work on the NCAA Division I Men's Basketball Championship, and the NFL. In fact, Barrow has served CBS's award-winning golf coverage in just about every capacity possible over the years. The 62-year-old Fort Worth native and Abilene Christian graduate has worked alongside some of the true heavy-hitters in the broadcasting industry.
From the aforementioned late Pat Summerall, to John Madden, and more recently talent like Jim Nantz, Phil Simms, and Sir Nick Faldo.
In addition to hobnobbing with some of the greatest to ever get behind a microphone, Barrow has also seen his share of history made at various events he's covered. In his time at CBS, Barrow watched Jack Nicklaus rally on the back nine at Augusta in 1986 to win a green jacket at age 46, Tiger's first major on the same piece of hallowed ground in 1997, and served as the lead game producer for Super Bowl 50, which was watched by some 167,000,000 people in the United States alone.
Over the years, Barrow has been the recipient of multiple awards, including 12 Emmy's, The Gene Sarazen Spirit Award, in 2008 he was honored as Abilene Christian's Outstanding Alumnus of the Year, and in 2015, the city of Fort Worth declared May 23 "Lance Barrow Day" at the Crowne Plaza Invitational at Colonial.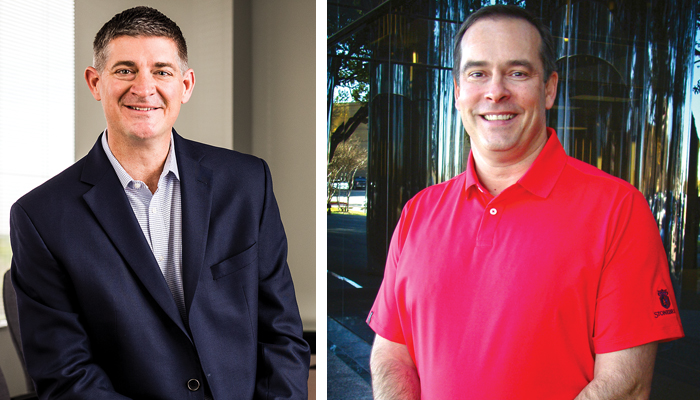 Mark Burnett & Chuck Feddersen | President/COO & Executive VP of Golf & Country Clubs, ClubCorp
It's impossible to imagine not having a representative from the largest club ownership and management company in the world on this list, and their importance and influence on the game of golf and the industry as a whole is so vast that we decided to spotlight two of CCA's top executives – President & COO Mark Burnett and Executive VP of Golf & Country Clubs Chuck Feddersen.
Born in the Midwest, Burnett grew up in Fort Wayne, Ind., playing both basketball and golf in high school. He played basketball collegiately for a few years at a small school before transferring to Indiana University (as a regular student) and earning his degree in business management. Out of college, Burnett moved to North Carolina in his early 20s to manage a golf club, and worked his way up to regional manager in just a few years. In the mid-90s, Burnett served as the VP of Operations for Golf Enterprises, Inc., and then made the jump to KSL Fairways Golf Corporation (where he first worked with current ClubCorp CEO Eric Affeldt) to serve in multiple executive positions through the end of the '90s.
Before joining ClubCorp in 2006 (initially as the EVP of Golf & Country Clubs), Burnett also did a stint with American Golf Corporation, and even owned and operated a multi-unit territory of Five Guys franchises. Needless to say, his experience in the golf industry was quite robust before coming on with ClubCorp. In 2013, he was promoted to COO, and has served as president of the company since July 2016.
Like Burnett, Feddersen also grew up in the Midwest, and joined the military as an Army cook right out of high school. After serving in the 1980s, Feddersen took a waiter job at a ClubCorp club in 1990, and has been with the company ever since, giving more than 25 years of service. Starting in the food services side, Feddersen worked his way up through all the various restaurant and sales positions at a club before becoming a general manager, then holding multiple regional vice president roles in the golf & country club divisions.
Before taking his current title as EVP of Golf & Country Clubs in 2015, Feddersen led the Atlanta region following CCA's acquisition of Sequoia Golf, and served as the Senior VP of Business, Sports and Alumni Clubs.
Both men have been an integral part of the exciting (and at times tumultuous) path ClubCorp has been on for the last decade, from going from a family-owned company (the Dedman family founded ClubCorp in 1957) to one privately-owned by KSL Capital Partners in the mid-2000s, to a publicly-traded company in 2013 and back to one privately-owned just last month.
Going forward, it is an exciting time for ClubCorp and the company's leadership. While the day-to-day operations may not be greatly affected by the move back to a private entity, Burnett said the real opportunity is there to set up a long-term plan for the company that truly focuses on enhancing and innovating the member experience, without the pressures and scrutiny of the public marketplace dictating action.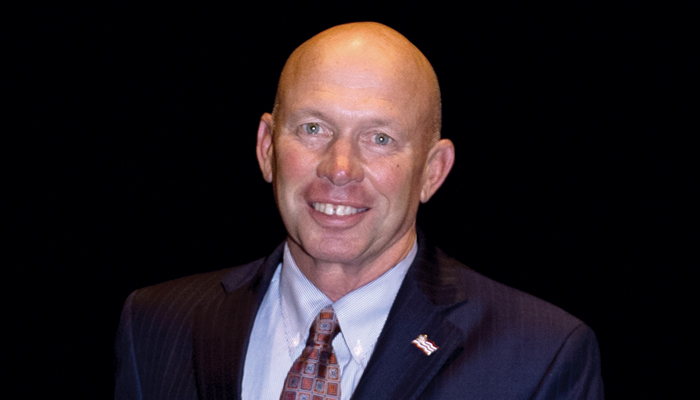 Vince Clark | Head Golf Coach, McLennan Community College
When talking about the future of the game of golf and its preservation, whom are we talking about? Young golfers, of course, who are the future men and women of this country on which the game will depend. So, it is only natural to consider one who guides young golfers through their early playing careers as an extremely important piece of growing the game. Enter McLennan Community College head golf coach Vince Clark.
A native of Springfield, Mo., Clark learned the game of golf from his grandfather, who was himself a champion golfer. After earning a bachelor's degree in history in 1983 and a law degree in 1985, both from Baylor University, Clark relocated to Tyler, where he practiced law for five years. With a burning desire to educate, Clark returned to Baylor and earned a master's in history in 1991. He pursued graduate studies at the University of Virginia for two years before returning to Waco in 1994.
After six years as an assistant coach, Clark took over as head golf coach at McLennan Community College in 2007. In his time at the helm, Clark has guided the Highlanders to three NJCAA Division I National Championships, back-to-back titles in 2009 and 2010, and another title in 2016, bringing the school's total number of championships to four.
After just two years as head coach, Clark was named 2009 Coach of the Year in Region V, NJCAA and Golf Coaches Association of America Eaton/Golf Pride. He received the region and NJCAA awards again in 2010. He was named the NJCAA District II Coach of the Year for the 2013 season, and in 2016 was inducted into the NJCAA Men's Golf Coaches Association Hall of Fame and the Golf Coaches Association of America Hall of Fame. Clark is the current Vice President of the NJCAA.
In his time, of the over 100 players Clark has coached, he has seen 17 All-Americans and 18 NJCAA Academic Student-Athlete Award winners, two CoSIDA Academic All-District Men's At-Large honorees, and the team has received NJCCA All-Academic Team Honorable Mention honors seven times.
In addition to his coaching career, Clark is also helping mold minds off the course, having taught history classes since joining the McLennan faculty in 1994. In his time as a professor, he has taught more than 11,000 students.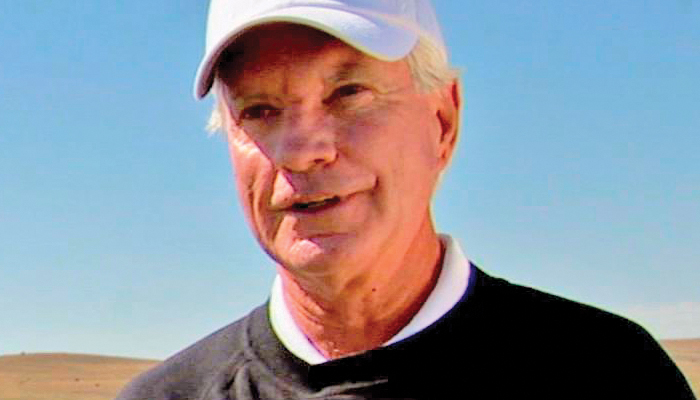 Bill Coore | Golf Course Architect, Coore-Crenshaw Design Company
If you're a golf fan, you've no doubt heard of the great Ben Crenshaw. "Gentle" Ben is a 19-time winner on the PGA tour, including a pair of Masters titles, and a member of the Word Golf Hall of Fame. The first was in 1984, and the second was one of the most emotional final rounds in golf history, as Crenshaw added a second green jacket in 1995 just says after his mentor and longtime coach Harvey Penick passed away.
Since 1986, Crenshaw has been in the golf course design business with his partner Bill Coore. Though Coore is the lesser-known name in the design duo, he has been an integral part of the design (or redesign) of many of the most recognizable courses in the world of golf. After graduating from Wake Forest in 1968, Coore went to work for Pete Dye and Associates, another one of the most prominent design companies in golf. Working on construction crews for Dye, Coore became familiar with many aspects of course design
Over the next decade, Coore was involved in the design, construction and maintenance of golf courses in Florida, North Carolina, Virginia, Canada, and Texas. Coore then formed his own design company in 1982, and designed on a solo basis before teaming up with Crenshaw in 1985.
Coore bases his designs on five factors: the land, the concept, the owner's needs and desires, the clientele, and his previous projects. Coore keeps his previous projects in mind to avoid using the same techniques and having similar features in his designs. The duo tries to highlight natural topography and move as little earth as possible to keep the artistic nature of their designs as the highlight.
Some of Coore's most famous original designs include Rockport Country Club (Rockport, 1984), King's Crossing Golf and Country Club (Corpus Christi, 1986), as well as multiple collaborations with Crenshaw which include Austin Country Club (2001), Bandon Trails and Bandon Preserve (Bandon, OR 2005, 2012), and Streamsong Resort (FL 2013). Coore and Crenshaw were also responsible for one of the most notable redesigns in recent memory, when they renovated Pinehurst No. 2 in 2014. Pinehurst hosted both the men's and women's U.S. Opens shortly after the renovation was completed.
In DFW, Coore's imprint and influence will be on full display next May when the AT&T Byron Nelson Championship moves to the Trinity Forest Golf Club in South Dallas, a Coore-Crenshaw design. Excitement for the golf course has been building to a fever pitch ever since design team was attached to the project almost a decade ago, and you can be sure the top pros in the world will flock to the Metroplex to get a peek at his handiwork during tournament week.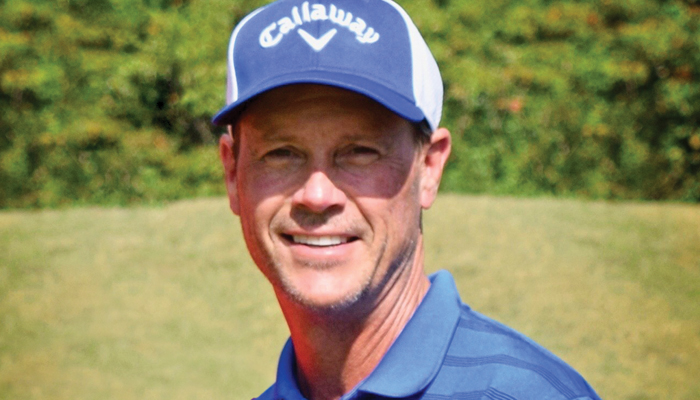 Gary DeSerrano | President, APT
While some guys can make the immediate leap to the PGA Tour after a strong collegiate career, for many others it takes time (and wins) in developmental leagues like the Web.com Tour or smaller mini-tours. It takes guys like Gary DeSerrano to help these young men understand their true potential and see if they have what it takes to make golf their full-time career.
DeSerrano grew up playing golf, but found himself in the industry by accident. A 1970s product of Brookhaven Country Club's strong junior golf program, DeSerrano had a successful high school career and then walked on to the University of Texas-Austin's golf team in 1981. He played for two years before deciding to focus on his education full time.
Once DeSerrano graduated from UT, he came back to Dallas and took a job with Katz Radio Group as an advertising executive. A few years later his little brother was having trouble qualifying for the Nike Tour (now the Web.com Tour). After a banner collegiate career at Oklahoma State, Scott DeSerrano failed to get playing privileges and was looking where to go next, but found few options.
A friend had brought up the idea to DeSerrano that they could start a mini Tour for Scott and guys like him who were struggling to qualify in the U.S. While the friend ultimately backed out, DeSerrano went ahead and started the Lone Star Tour in 1992.
He quickly figured out that running a tour, even a small one, requires a lot of money and tremendous coordination efforts. In attempts to secure a partner sponsor, he called Dallas-based Adams Golf every six months to offer them a partnership. Finally, in 1995, Chip Brewer (then in the sales department for Adams, now CEO of Callaway Golf) answered his call. The Adams Pro Tour lasted until 2016 when Adams was sold to TaylorMade.
Since 1995, the newly renamed APT has been home to hundreds of players looking to make it to the big leagues. Some guys, like Bubba Watson, cruise onward and upward in a few events. Some, like Ryan Palmer, may take a season or two. Some don't make it out of the gate. DeSerrano acknowledged that his tour's goal is to develop the potential of the man, whether he becomes a professional athlete or not.
Today, APT oversees 14 events in the south/central United States that are held in partnership with a charitable organization. All players have a handicap index of 5.0 or less, but they can range from Division I athletes to walk-ons at an NAIA school. DeSerrano truly believes this tour can be the springboard for any successful athlete no matter their starting point.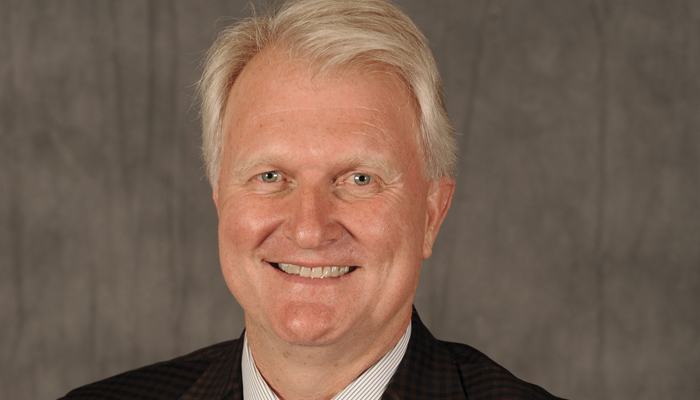 Steven Timms | President & CEO, Houston Golf Association
Sectional PGA chapters are an important and integral part of ensuring the growth and strength of the game of golf in any state, and in Texas, that is no different. The North Texas and South Texas chapters have robust, successful golf programs in their communities, but maybe the most influential (and contributory) is the Houston Golf Association, lead by President and CEO Steven Timms.
Timms, a native Texan, grew up in San Angelo and graduated from Angelo State with a degree in accounting. Early in his professional career, Timms worked in energy-related fields, acquiring seismic data for oil and natural gas prospects across the state. It wasn't until 1991 that he became involved with the Houston Golf Association, and at the time it was only as a volunteer at local tournaments. That volunteer stint, however, lasted 11 years, as Timms progressed through the volunteer ranks, serving on the HGA board for a time, and as the general chairman of the Houston Open from 1995-997.
In 2001, Timms was hired full time by the HGA to lead the staff and serve as tournament director of the Houston Open. Since taking the job, Timms has overseen countless projects and initiatives, including the acquisition of The First Tee of Greater Houston (of which he serves as President) and the recent Houston Municipal Golf Initiative, in which the HGA has partnered with the city to improve a few municipal golf courses and grow the game throughout Houston.
The HGA's junior program and junior golf initiatives have also grown under Timms. The junior golf program serves as the most affordable, organized introductory program for young golfers and, through the First Tee, has programs in place in
Now, the biggest upcoming project on Timms plate may be the procurement of a new sponsor for the Houston Open, after parting ways with long-time title sponsor Shell this past year. What may seem like a daunting task for some is an exciting opportunity for Timms. For years, the tournament has positioned itself as one of the premier events on the PGA Tour schedule, known for it's Masters-like conditions and stellar fields, especially among top international players.
Timms said the process of finding a new sponsor will be centered around community, as the HGA and the Houston Open are focused on the continued impacting of their community, from the youngest junior golfer, all the way up to the seasoned player.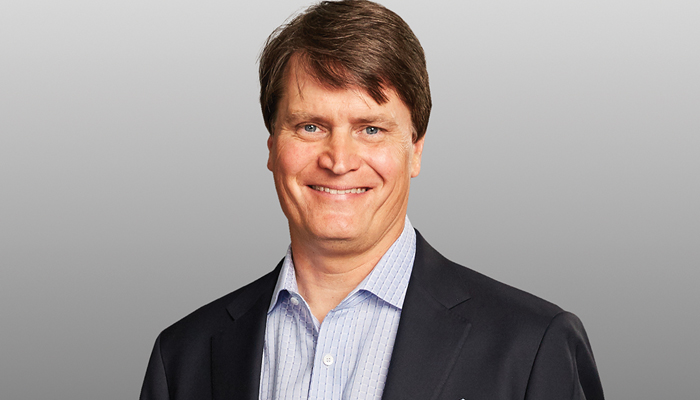 Blake Walker | President, Chairman and CEO of Arcis Golf
If you've played an enjoyable round golf at Bear Creek, taken up FootGolf at Lake Park or had an unforgettable meal at Cowboys Golf Club, then you may have Blake Walker to thank. Walker, the head of Arcis Golf, has launched the four-year-old startup into elite status, overseeing nearly 70 properties nationwide.
Walker, a Dallas native, grew up playing golf as a teen and competed on Hillcrest High School's golf team. He didn't venture far from home for college, opting for Southern Methodist University, and graduated with a B.A. in 1988. After working a few years in telecommunications upon graduating from SMU, Walker got a job in 1993 with an affiliate of Kohlberg Kravis Roberts & Co., an investment firm that specialized in the acquisition of leisure-based properties, including golf courses and resorts. One of his first projects was the purchase and management of Doral Resort & Spa in Florida.
In the late '90s, Walker joined Dallas-based ClubCorp as the Senior VP of Acquisitions, and then in 2003, struck out on his own to form Pegasus Golf Partners, a golf course acquisition company, with The Carlyle Group. When KSL purchased ClubCorp in 2009, Walker returned to his former company as the Chief Acquisitions and Development Officer before founding Arcis in 2013.
It's hard to believe Arcis is only four years in the making, as the company quickly became one of the largest golf and leisure property owners and operators nationwide, second only to ClubCorp. Walker and his team oversee nearly 70 properties through its Castlegate (private and resort-style operator) and Ironbridge (private and daily fee management) brands.
In the past four years, the Arcis Golf portfolio has grown by leaps and bounds, and the company has pumped tens of millions of dollars into properties across the country, earning high recognition for the quality of their courses. The company has earned a sterling reputation for not only golf excellence, but for service, hospitality and lifestyle excellence at their clubs as well. The recent $2.4 million makeover of the Ring of Honor Kitchen + Bar at Cowboys Golf Club earned a prestigious Golden Fork Award from Golf Inc.'s editors for being the second most improved dining area in the public course category.
Such improvements and growth at Arcis have not gone unnoticed; Walker was named as one of EY's Entrepreneur of the Year Finalists in 2017 in the Southwest region. SMU Cox Dallas 100™ also named Arcis the second-fasting growing company in Dallas in 2016, and claimed spot No. 171 on Inc. Magazine's 5000 list. Arcis is the second-fastest growing company in Inc.'s Travel and Hospitality category after experiencing a whopping 2,456 percent growth over the past three years. In addition to serving as an advisory Board member for the SMU Cox School of Business, Walker is also a member of the Young Presidents Organization.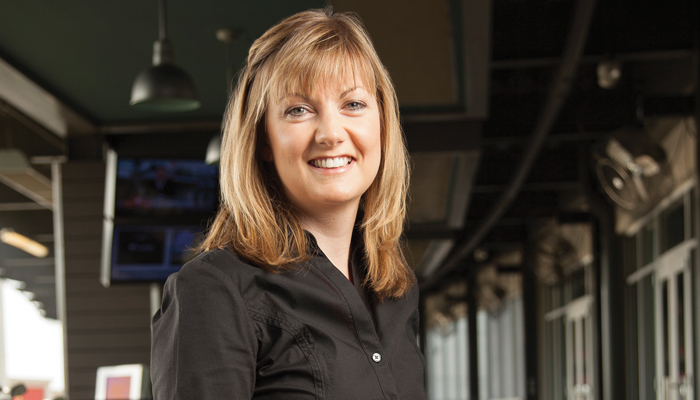 Susan Walmesley | VP of Sales & Marketing, TopGolf
The term "golf industry" can be pretty broad, and certainly extends well beyond the confines of the local country club or municipal golf course. You've got driving ranges and practice facilities, teaching centers, equipment and technology manufactures and golf retail chains. For a long while, however, that was about it; but, in the late 1990s/early 2000s, another arm of the industry emerged: golf entertainment. The champion of that branch? TopGolf.
What started in 2000 as a small idea in the United Kingdom has grown into a worldwide craze, and helping lead that global push is TopGolf's global marketing guru, Susan Walmesley. A Scottish lass with an expertise in hospitality and service, Walmesley has, for the last decade, been one of the driving forces in taking TopGolf from a slow daytime activity for kids and golf fans, to an exploding entertainment hub for all ages, genders and experts and novices of golf alike.
Walmesley was exposed to golf early in her life, working her first job while a young girl as a waitress in a local golf club in Scotland. She went to college in Edinburgh and worked for a PR Agency in London for a few years upon graduating. Her first big gig came at The Hop Farm, a tourist attraction south of London, where she served as the PR and Events Manager, learning a great deal about hospitality and service. She would take that knowledge and experience to TopGolf, when she joined the team in 2007.
Walmesley has been integral in changing the culture and approach at TopGolf, molding it into what it is today. In its early days, TopGolf was more of a daytime activity, and by 8PM or 9PM, it would be relatively quiet, as families and avid golf fans had all gone home. Over the last decade or so, that philosophy has changed, as the team worked to revamp and improve evening business, increasing focus on the service, hospitality and social aspects of the experience, thus increasing the "cool" factor, and appealing to the young adult crowd who were looking for fun evening activities for after work or on weekends.
Walmesley has instituted a multi-channel marketing approach to TopGolf, which helps the company connect and engage with guests on a very basic, personal level. She also has helped develop localized marketing strategies for each TopGolf region and location, focusing on the surrounding community and its cultural makeup to best position the brand as an experience the local people would enjoy.
As for its contribution to the game of golf, Walmesley has seen a constant inflow of women, young kids and golf beginners come to TopGolf to enjoy the social and "fun" aspect of the experience, and leave with an addiction to the actual game. She was integral with the company's recent partnership with private club giant ClubCorp, in a further effort to help people bridge the gap between enjoying TopGolf and actually getting out on the golf course.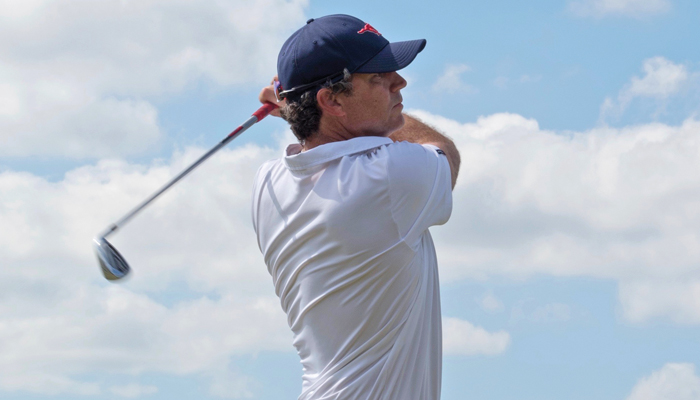 Jonas Woods | President, Founder & CEO of Woods Capital
If the City of Dallas could name a citizen as its MVP, Jonas Woods would probably be in the Top 5 candidates. Everyone can see his contributions to our city whether they realize it or not; he's part of the Dallas skyline through his commercial real estate portfolio, the Dallas Mavericks owe him for their arena, and, in May, we will all witness his greatest contribution to Dallas golf when the AT&T Byron Nelson's move to Trinity Forest Golf Club. A blaze of excitement has enveloped the tournament, but the original spark for the golf club started with Woods.
A 1993 graduate of Southern Methodist University, Woods, who hails from the Houston suburb of Katy, originally cut his teeth working for Ross Perot Jr.'s Hillwood Properties in the mid- and late-90s. He quickly rose through the ranks at the development and real estate company, and was involved in many of Hillwood's big-ticket projects, including the acquisition of the Dallas Mavericks in 1996, and the financing strategy for building of the American Airlines Center in Victory Park in 2000-2001.
During his time at Hillwood – and then at his own firm, Woods Capital, beginning in 2007 – Woods has worked on roughly a dozen or so golf projects, which made him a perfect fit for the team assembling Trinity Forest Golf Club.
In 2011, AT&T CEO Randall Stephenson posed a question to Woods: did he think it would be possible to develop – through renovation or building from the ground up—a world-class golf course near downtown Dallas that could be the site of future PGA Tour events? Then contract for then-sponsor of the Byron Nelson, HP, would be up a few years later, and AT&T was considering taking over. Stephenson, however, wanted to elevate the prestige of the tournament, starting with a new venue. Woods not only thought it would be possible, but saw the tremendous effect it could have on the City of Dallas and other local organizations.
Woods immediately undertook the task of connecting the key players to make Trinity Forest a reality. With the goal of creating a championship-quality course for private members, the SMU golf program and facilities for the First Tee of Greater Dallas, this project had many moving parts, but Woods was instrumental in getting everyone running in the same direction. Parties included Dallas Mayor Mike Rawlings, Ron Spears, Randall Stephenson, Thomas Dundon, the Salesmanship Club, SMU and the First Tee among others.
Since that time six years ago, Trinity Forest has been highly touted as being one of the best courses Texas has to offer, hopefully enticing the interests of PGA championship venue scouts. The golf club had a soft opening of sorts, as it played host to a Jordan Spieth/Under Armour-sponsored junior event in August, and the SMU men's golf invitational tournament last month but all eyes are looking toward the 2018 Byron Nelson.
The club's mission is to be a venue that can host multiple championships in partnership with the PGA Tour … and maybe even a major? As strange as it seems, one of the most historic golf states in the country has not hosted a major championship since the 1969 U.S. Open. In a state that already hosts four PGA Tour events, fans would certainly salivate over the idea of a major championship, and Woods and Trinity Forest may be leading that charge.