Instruction – The Ladder Drill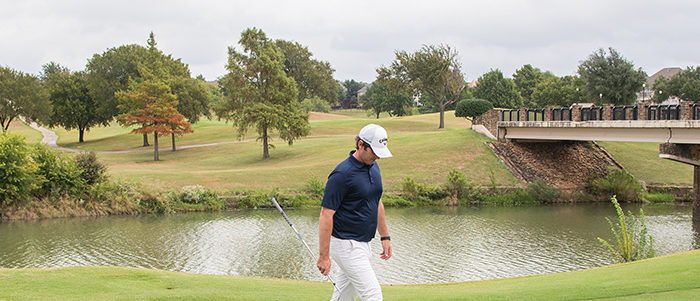 Have you ever heard the comment, "Their short game is so good they could land it on a dime"? 
That is a reference to the person's ability to control the landing distance of the chip shot. A player develops that control not only through experience, but specific skill training.
That's where the "Ladder Drill" comes in to play. This can be done with a friend or by yourself and you should set yourself the challenge of completing this task inside of 30 minutes.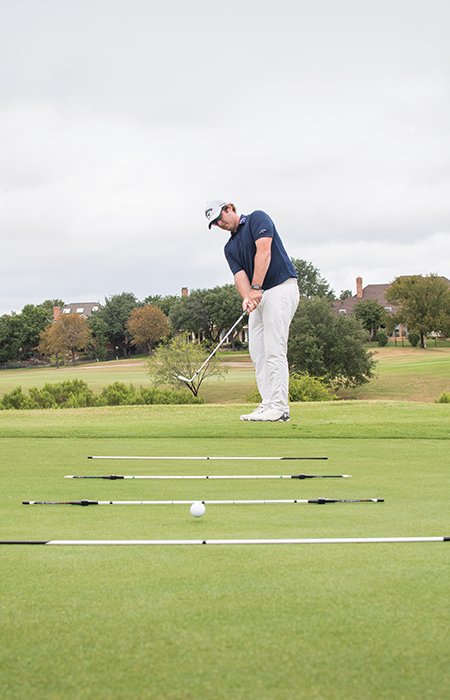 Requirements
Practice balls
Chipping clubs
Four alignments sticks or clubs
The Set Up
Place your practice balls two yards from the edge of the chipping green
2. Place your first alignment stick or golf club two yards from the edge of the green
3. Place the remaining alignment sticks or clubs one yard further apart
This has created three zones with the closet zone to the hitting spot being Zone 1, the next being Zone 2 and the furthest being Zone 3.
How to Complete
Land three balls in a row in Zone 1

 
2. Land three balls in a row in Zone 2 (if you miss start again from this zone)
3. Land three balls in a row in Zone 3
4. Land one ball in Zone 1, then Zone 2, then Zone 3, then Zone 2 and finally Zone 1 without missing (if you miss start this section again)
Note: Your ball must LAND in the zone. It will not finish in the zone.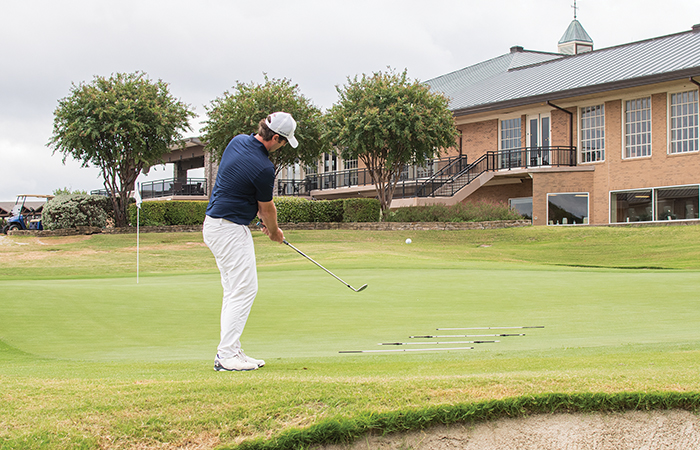 Improving your distance control is essential for getting your chip shots to finish closer the hole! See if you can do this with three clubs (sand wedge, pitching wedge and 8-iron). Adding this to your regular practice will help you land it on a dime!