Predicting 2022 – How will Jordan, Scottie and Will Fare in 2022?

Over the years, we here at AVIDGOLFER have previewed many seasons and events on the PGA Tour. We always take a look at the upcoming AT&T Byron Nelson and Charles Schwab Challenge in May, and there have been occasions where we take a look at the upcoming PGA Tour season in our January issue. The 2022 season arguably has the best crop of DFW players since AVIDGOLFER began circulation 25 years ago. Between Jordan Spieth, Scottie Scheffler and Will Zalatoris, the season for DFW golf fans could be truly special. So, we decided that we would try to slip into these guys' inner circles and get some insight as to what this trio is doing to prepare for the upcoming year, and with that information, we made our predictions about Jordan, Scottie and Will. 
As we embarked on this feature, we wanted to speak to as many local people as we could that might have some information about what these elite players are doing with their offseasons. We began to reach out and got some bites, including some instructors and trainers who have worked alongside these guys. 
If you have followed the career of Jordan Spieth, then you know he can be a bit guarded with the things that he shares about his life. Of course, we all know his instructor is Cameron McCormick and his caddy is Michael Greller. But when it comes to Jordan's fitness, there are a couple other names you might need to know. Damon Goddard and Dr. Troy Van Biezen have both been working with Jordan for years to not only transform his body from a teen to a professional athlete, but to also fuel it properly.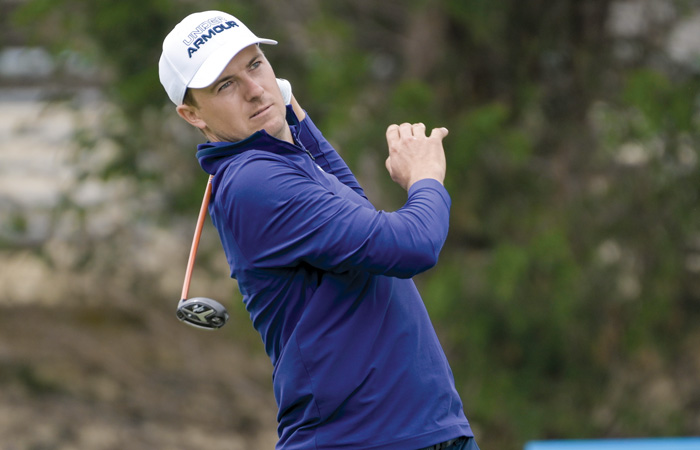 "With Jordan, it's fun. We're building off a larger two- to three-year plan where we're building toward the next chapter of his career," Goddard said. "Being able to match up now what Cam [McCormick] is doing and what we're doing on the training room floor, it has the potential to be a special year for him. Add the element of the newborn [Jordan's son] into the equation, I think it serves us very well. I think it helps redefine why he's doing what he's doing and gives him some more inspiration. I think you can take a holistic approach to it … newborn, numbers are looking amazing, he's feeling the best he has ever felt … so I can see the 2022 season being something special." 
Goddard also works with Zalatoris on getting stronger and adding stabilty. 
"If you take a look at Will, he's obviously got all the skills. He's one of the best ball strikers on Tour. Now, we are trying to build off the last year and a half and also avoid injury. Look, he's tall, lean and has a lot of speed. So, we want to make sure he's adding muscle and stability. For Will, it's not a mobilty issue, it's a stability issue. So, when we take a look at him, we're getting a lot stronger, but to be honest, even though he's a slimmer guy, he has a lot of natural strength." 
Goddard also feels having both Spieth and Zalatoris training under the same roof has been advantageous.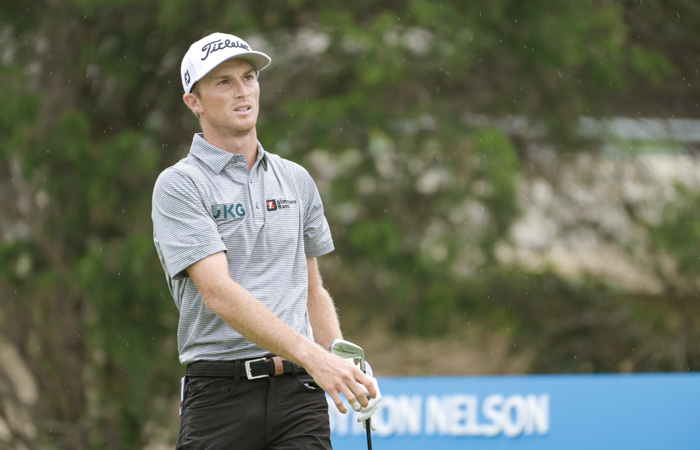 "Iron sharpens iron," he said. "From a culture standpoint, when you have two guys like that under the same umbrella, it just naturally makes everyone want to get better. But, to be honest, it can be really hard to get that last one or two percent out of these guys because they are such high-level athletes. With the end game for them trying to be the best in the world, it's about optimizing each athlete, but, to be honest, it takes a lot of work."
Goddard also gave us a few things we should look for in 2022. 
"I think Will is in a great position to get his first win," he said. "With him, I think getting that first win will make him even hungrier. You saw what Will did after that first Korn Ferry win. He got a taste and it made him work even harder. I think it will be the same once he breaks through on the PGA Tour. And I think Jordan will be in contention at the majors, because I know that's what we're peaking towards. I think since he's been there and knows what it takes to win, I think he will be in a great position to win in at least one of the majors this year."
In addition to Goddard, we also spoke with Dr. Troy Van Biezen of ChiroSport Specialists of Dallas, who also works with Jordan, as well as Scottie and Will on strength, range of motion and recovery techniques not only here in Dallas, but while they are out on the road, as well. 
"With Scottie, I have been working with him since high school, so it's been great to see where his game is going," Van Biezen said.
"One thing we are trying to do with Scottie is making sure his unique swing isn't putting too much stress on his lower back. So we're trying to get him in a little better position to keep from stressing out the lower back. So, we're really working with him on not only strength, but trying to get him to the right side more efficiently without putting stress on the back.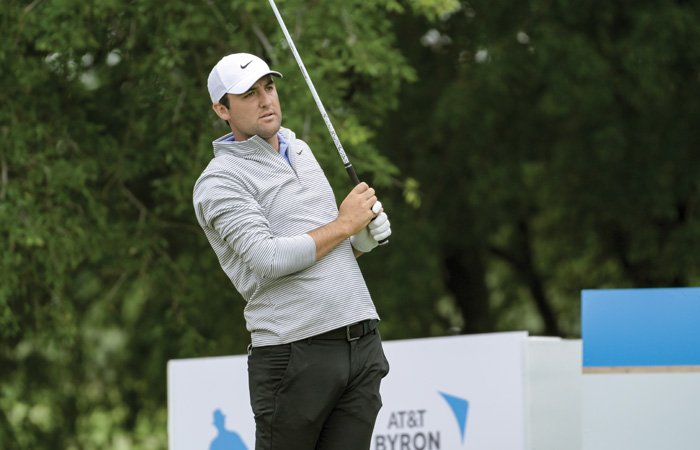 "Another thing we're hoping to do in 2022 is build up his cardiovascular indurance. We want to see him as mentally and phsycally ready on Sunday afternoon as he is on Thursday morning. Once that happens, I think we'll see him finishing on Sunday."
Dr. Van Biezen has also been in Spieth's corner over the last several years.
"Jordan and I have had the conversation about getting stronger and getting more distance off the tee. But now that he's getting a little older, we have focused more on keeping existing strength, moving better, better recovery and more muscle pliability." 
In addition to strength and conditioning, Dr. Van Biezen also travels with his players from week to week as their chiropractor. 
"A lot of our work out on Tour is more movement-based," he said. "There are pre-treatments, pre-dynamic warmups and a lot of post-round recovery. We do a lot of ice baths post-round, which really help speed up recovery." 
Will Zalatoris has also been working with Dr. Van Biezen. 
"With Will, he's a pretty thin guy, so he doesn't have a lot of mass," Van Biezen said. "I am also helping with their caloric intake, so we're making sure they aren't losing a bunch of muscle mass or weight while they're out there on Tour." 
For 2022, Dr. Van Biezen has helped his stable of athletes set some goals. 
"With Scottie, a win would be amazing for him," he said. "Jordan definitiely wants more consistentcy. And Will took the Tour by storm, but he kind of got tired there at the end of the season. And I think that's a result of just playing so much. But the goals for all three are kind of the same. They want to win, they want to be consistent, and they want to stay healthy. And, of course, you have the Presidents Cup next year in Charlotte and then the Ryder Cup the following year. So clearly those are longer-term goals, as well." 
For Troy Denton, Zalatoris' swing instructor, his ideas about 2022 are pretty simple. "A couple things I really want to see are his first PGA tour win and I'd love to see him make it to Eastlake and get in the Tour Championship. But I believe the best way for Will to achieve these kinds of  milestones is for him to be himself and not worry about all the outside noise and play the game passionately like he does daily. Will loves the game of golf and has more passion than just about any pro I have ever been around. He's working hard and I think he's going to have a great 2022."
Randy Smith is a legendary swing instructor based out of Royal Oaks Country Club in Dallas. Randy has more national awards from the PGA of America than anyone in the history of the game. His teaching and swing philosophies have garnered over 100 scholarships for junior players over the years, and he was the longtime swing guru for major champion and Ryder Cup hero Justin Leonard, who was a Dallas resident for years. Since his time with Leonard, Smith has also helped many other PGA Tour players develop and maintain their swings, including Harrison Frazar, Martin Flores, Colt Knost and Ryan Palmer. Smith has also been developing Scottie's game since he was a wee lad in elementary school. With that kind of time together, the duo has seen a lot and developed a great rapport.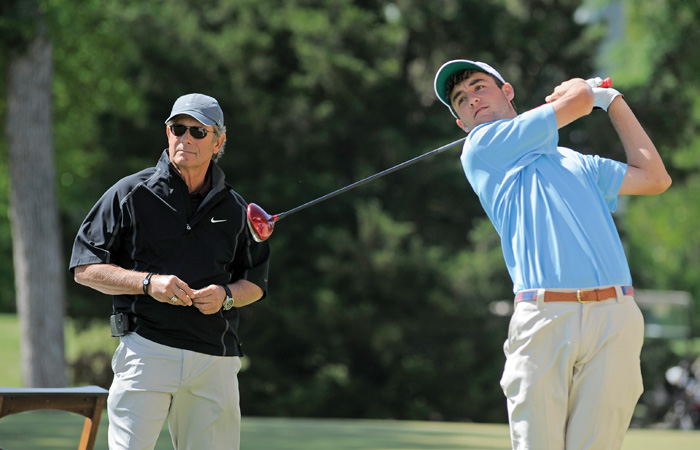 "I like working on the things that he thinks he needs help with, but one of the things we're working on between now and the beginning of the year is I want him to clear his head and make a schedule that is sensible and play the tournaments that make him comfortable," Smith said.
Scheffler is also working hard on his short game and putting: "The other thing we are really working on is the putter, although he is putting pretty good, it can always be better. We are trying to keep the feel and the creativity in the stroke and the approach to putting," Smith said.
"That's one thing we're trying to figure out where it comes from. We're seen him do it in competition and multiple times around the Metroplex out of competition. So we're trying to figure out how to reaccess that when he needs to.
"The one thing I really want to see from Scottie is not getting too wrapped up in getting the first win. I want him to go out and play, and I want to see one of those hot ones in the final round. It's coming in the final round. He has the ability to do it, so I really want to see the hot one in the fourth round. If he can do that, it's gonna be fun to watch and he's going to be hard to beat."
Having heard from some of these players' inner circle, let's give our readers our predictions for Jordan, Scottie and Will for the 2022 season. 
Craig Rosengarden's Predictions
It is unprecedented that one city can boast three U.S. Junior Amateur winners in a span of four years. The combination of Will Zalatoris, Scottie Scheffler and Jordan Spieth, who all hail from Dallas, actually won four U.S. Junior Amateurs in the span of six years. This is a feat that will be difficult to match. 
However, winning the U.S. Junior Am does not guarantee success as a pro. For every Tiger Woods and David Duval, there is a Matthew Rosenfeld and Jim Liu, who incidentally is the winner of the Junior Am between Spieth's two wins. 
Before we delve into the ultimate predictions for 2022 of our three local favorites, a shout-out to Davis Riley, who happened to have back-to-back runner-up finishes to both Scheffler and Zalatoris, and has earned his card for 2022. 
Watching all three of these guys grow up, I feel I know their golf games fairly well, and have a very vested interest in each of their successes. 
Jordan Spieth
It is hard not to root for Jordan Spieth. He is innately likeable, and we all have watched him grow up right before our eyes. Now a father himself, his level of maturity will no doubt go to the next level, and we may see some special things out of this young man this year. 
Jordan already has a Hall of Fame-caliber resume. Three majors, 12 PGA Tour wins and a former No. 1 ranking, there isn't much left for him to accomplish. But I believe 2022 will be a great year for him. 
It will be tough to be as good as he was in 2015 when he won two majors and the FEDEX Championship, but he will be close. He will always be a contender at the Masters, as it fits his game like a glove, and the PGA Championship is right around the corner in Tulsa. He is primed to compete in both of them, among others. 
For Jordan next year, give me five wins, including a major, and a top-three world ranking. Some may look at that as a bold prediction, but to me, it's just Jordan being Jordan.
Majors: 1   Wins: 5
Scottie Scheffler
I watched Little Scottie Scheffler play a lot of golf as a youngster, and one thing I can say about Scottie is he never lacks confidence. I called him Little Scottie only because he was younger than the kids he competed against, and thus he was always a bit more diminutive than the field. But not anymore. He's strapping and can pound it. And his confidence hasn't wavered at all. 
I think Scottie will have a great year. He will be top-15 in the world, compete in all the majors, and become one of the stars on Tour. But a win will allude him in 2022. While he will have more top-10 finishes than any other player, he will have to wait one more year for that first win. But once he gets that first one, look out. He may catch Jordan in majors before he turns 30.
One caveat. Given how good he is at match play, I would not put it past him to win the WGC Match Play this year in Austin, near his alma mater. He would be my favorite to win that event. But a win there also comes with a bit of luck. If luck is with him, it may be an easy win. There's my hedge.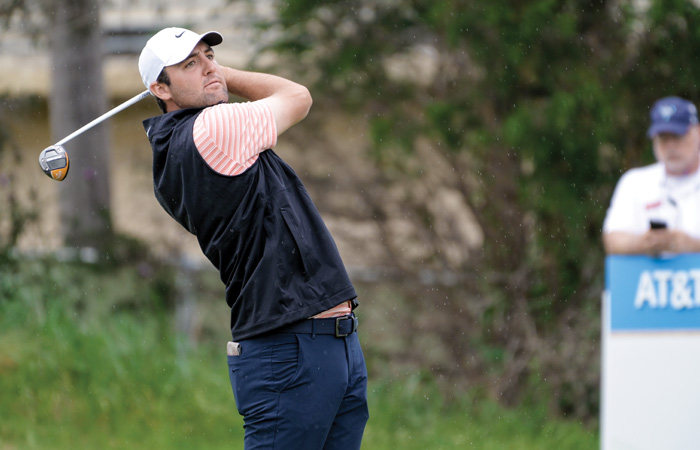 Majors: 0   Wins: 0
Will Zalatoris
Finally, there is Will Zalatoris. Will was remarkably the 2021 PGA Tour Rookie of the Year, and he did it with having no official status on Tour. That's unheard of, and the sky is the limit for the current runner-up of the 2021 Masters.
Having full status for 2022, Will will finally be able to schedule out his year. It is one bit of stress that he will no longer have. Yet he did recently get engaged, so that stress of a wedding will linger for a bit. 
Will is going to be a superstar, mark my words, as soon as he learns to harvest a buffet. Yes, as fit as he is, he needs a meal or two to put on his bones. I only say this as the PGA Tour season is a long one, and he'll need a bit more meat on his bones to have the stamina to get through the season. 
Again, I think Will is going to be great, but he has a long time to achieve greatness. He may get a win or two at the some of the lower-level events and will finish the year in the top-30. And while that may be a great year for many, if I know Will, it may be a bit disappointing. 
But he won't be disappointed for long. My boldest prediction will come in 2023, when I think all four majors will be held by a combination of these three guys. 
We can call it the "Dallas Slam™."
Majors: 0   Wins: 1-2
Eli Jordan's Predictions
It's going to be a great year for local golf. I think Jordan, Scottie and Will are in line to have huge years. And we didn't even throw in Bryson DeChambeau, who also lives here in Dallas, but is originally from California. The season is long, and you hope all three guys can avoid injury or burnout. But if they do, I can see them having great years. Of course, there is a ton of young talent out there, so winning on Tour is about as difficult as it has ever been. Guys like Jon Rahm, Collin Morikawa and Justin Thomas are all still super hungry, and there are also a ton of veterans that are still at the top of their game. Hell, Phil Mickelson won a major at 50 last season. 
When it comes to prediciting these three guys, I will say that Jordan Spieth is a little different animal, as he already has multiple Tour wins and three major championships. He just became a father for the first time and is essentially entering what should be the prime of his career. Scottie and Will are up-and-comers, but Scottie is on just about everyone's radar after his performance at the Ryder Cup. Will has every tool, and he has already found himself in the mix at a trio of majors. I believe at least two of the three end up on the Presidents Cup team in 2022. 
Jordan Spieth
To begin with, I really feel like Jordan will yet again be back in the mix at the Masters. He has been a stud at Augusta National. In his career, he has yet to miss the cut there, and has FIVE T3s or better, including the win in 2015. If you subscribe to the "horses for courses" theory, then you absolutely have to believe Jordan will be slipping his arms in another green jacket at some point in the near future. Why not 2022? In addition to a great showing at Augusta, I also expect Jordan to be right there at the PGA Championship at Southern Hills. Southern Hills is a Perry Maxwell course (that Gil Hanse renovated a couple years back), which should play to Jordan's strenths. He has had plenty of success at another Maxwell course … Colonial Country Club here in Fort Worth. I think there's a strong possibility we see Jordan complete the career grand slam this year with a win at the PGA. In addition, I expect Jordan to capture some of his 2015 magic and win a couple more tournaments here and there. Of course the Nelson and Colonial are always candidates, and there are plenty of other Tour courses that fit his game. I could also see a title defense at TPC San Antonio. 
Majors: 1   Wins: 3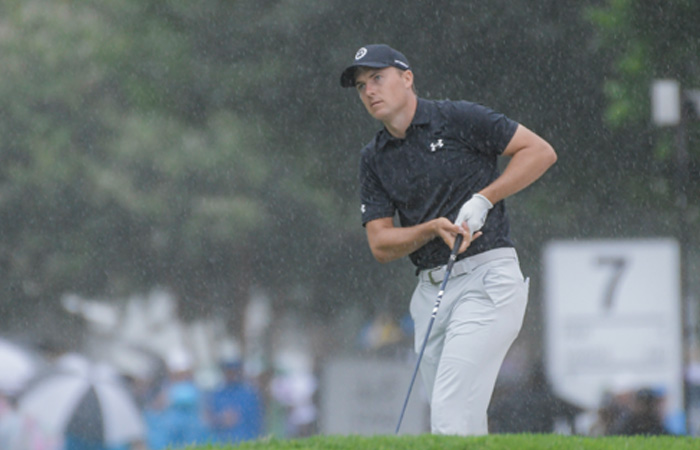 Scottie Scheffler
As much as I love Jordan and Will, Scottie Scheffler might just be the best of the three at present. He's dedicated, hard-nosed and seems to really embrace the grind of being out on Tour. His performance at the Ryder Cup proved that he can rise to any challenge and persevere. He also has a freakish abilty to go REALLY low. He already has one 59 on Tour, and has multiple other rounds in the 50s playing casually, which means that when he gets hot, he's thermite hot. Seems to me it's only a matter of time before he puts a couple of those low rounds together on a weekend and laps the field for an easy win. I could easily see him putting together four rounds that looked something like 67-68-62-64 to obliterate the field. I know it's really tough to put togther four rounds in a row like that, but I think Scottie has the game and the mental fortitude to do it. I predict two wins from Scottie in 2022, and at least one legit run at a major. Wouldn't surprise me to see he and Jordan paired for at least one round on the weekend at Southern Hills for the PGA Championship. Talk about must-watch TV for Dallas golf fans. Fingers crossed we get to see it! 
Majors: 0   Wins: 2
Will Zalatoris
Things are a little more difficult to dissect when it comes to a guy like Will Zalatoris. He really rode a rocket ship into the public conscious in 2021 with that second-place finish at Augusta. But, if you look at it a little closer, he also had a T6 at the U.S. Open in 2020, so he had already proven that he has what it takes to compete on the biggest stage. A T8 at the PGA at Kiawah Island last May only cemented that he is one hell of a player. He did seem to run out of steam toward the end of the year a bit, but who can blame him? He played a ton of events, and I truly think he just started running low on fuel. With that being said, I think we see Will get a win this year. He simply has too much game to get shut out. His win may not be at a major or anything, but I absolutely could see him winning at a tournament like the Waste Management Open, the Genesis at Riviera or even here at home at the AT&T Byron Nelson. Who knows where it might happen, but I am confident it will. 
Majors: 0   Wins: 1 
Rick Arnett's Predictions
We are fortunate to have three of the best young guns in the biz right in our North Texas backyard. The local money games would be a delicious view. One has three majors and 12 PGA Tour wins, while the other two are looking for maiden victories while playing stellar golf. It should be a darn good upcoming season for all three, so here are my "astute' predictions how the Three Amigos will do in the 2022 PGA Tour season. 
One is all three earn top-30 FedEx playoff rankings and Presidents Cup selections. 
Jordan Spieth
I have high hopes for the Golden Child. He appears to have overcome his shocking freefall from No. 2 in the year-end 2017 World Rankings to 82nd in 2020 before achieving top-10 status again in early November 2021. Everyone (including me) thought it was high time to change caddies, instructors, psychologists, diet, et al. But the savvy and loyal Jordan ignored the screaming for heads to stay the course. The Masters is literally his major Shangri-La (save for that exasperating quad on 12 at the 2016 tournament), and I expect two to three victories in 2022. It's good to see him back in lofty status as he's probably the media's second fav darling behind Tiger Woods (even though he hasn't appeared on the Teebox Golf Show since he was a teen). 
Majors: 1   Wins: 2-3
Scottie Scheffler
The other UT alum has done everything it appears but win on the Big Show. He showed well as a stud rookie Ryder Cupper, owns a few sub-60 rounds and makes about 80 percent of his cuts. He performs well in every important category but sand saves. Scottie is seventh in birdies per round. The first win is the hardest challenge, but I believe he gets at least one this year. Love his unique footwork, too. He admits being extremely frightened by heights, but I doubt he'll have any issues climbing the ladder for performance and continued success.  
Majors: ?   Wins: 1
Will Zalatoris
The iron-striking savant (2nd in GIR at 76%) is also primed to score his first PGA Tour victory. Only a frustrating balky putter (-.015 SG Putting) holds him back. In fact, the 2021 Rookie of the Year had three straight major top-eights starting at the 2020 U.S. Open. I love his demeanor and he appears to truly love competing. His rise in World Rankings from 2,056 to a current 33 is unbelievable. Watch for consistent good finishes if he gets the flatstick worked out.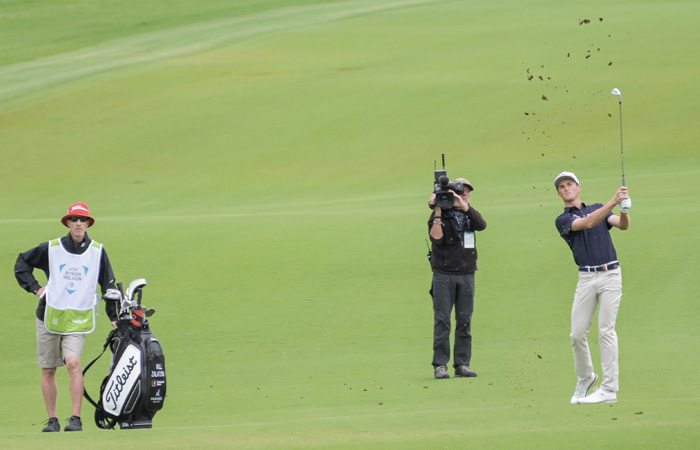 Majors: ?   Wins: 1
The 2022 PGA Tour season has the potential to be one of the best ever. With so much young talent, it's almost anyone's tournament week in and week out. Jordan, Scottie and Will are just three players to look out for in 2022. Throw in names like Jon Rahm, Collin Morikawa, Patrick Cantlay, Victor Hovland, Sam Burns, Brooks Koepka, Bryson DeChambeau, Xander Schauffele and Justin Thomas. My, oh my, there is a plethora of young, amazing talent out there on Tour. But Dallas has three of the best, and there's a very good chance 2022 could be a banner year for all of them.