Travel – Destinations for 2022

It's been a long … and we do mean long … two years since our lives were drastically changed because of the COVID-19 pandemic. 
Some of the things we did prior to March 2020 are now a thing of the past or no longer considered a part of society (think greeting strangers with a handshake or eating at all-you-can-eat buffets). Other pandemic fears and struggles are waning as we return to normalcy, such as a fear of crowds, going to a movie theatre concert or traveling.
Especially traveling – planes are now full, and people are now spending vacation days visiting other locales instead of other rooms in their houses. This travel surge is noticeably apparent in the golf industry, as many destinations have seen record numbers of rounds played at their courses and room occupancy at their accommodations.
This is cause for celebration at these golf destinations, but some of them also have other reasons to celebrate in 2022. Of course, we don't need a reason to party, but check out below what several world-class golf destinations are observing this year.
Bay Creek
Nestled along Virginia's picturesque Cape and long considered a relaxing getaway for those living in D.C., Philly and other East Coast metropolises, Bay Creek is a master-planned community that boasts world class golf from two of the game's legends – Arnold Palmer and Jack Nicklaus.
While the courses are private, Bay Creek retains a resort component by renting homes that allows guests to play its 27 holes of golf bliss. Considered one of the best layouts in Virginia, the 18-hole Palmer Course features four holes on the shores of the Chesapeake Bay and eight more on Old Plantation Creek. The Nicklaus Signature Design nine traverses through dunes and mature woodlands, and provides an exceptional golf experience for golfers of all skill levels.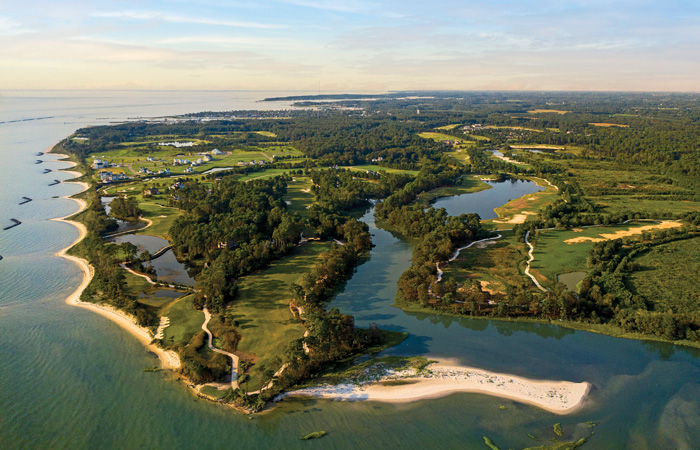 Bay Creek also recently enlisted Troon Privé, the private club operating division of Troon, to manage its golf and club operations, food and beverage, course agronomy, and membership marketing and programming.
Bay Creek is a burgeoning community with many charming residences and homesites available. Another bonus is the city of Cape Charles, which has that small-town allure with a plethora of fantastic eateries and breweries. www.baycreeklife.com 844.620.2900
Casa de Campo Resort & Villas 
Casa de Campo Resort & Villas – the world-class luxury golf destination – celebrates its 50th anniversary in 2022. It is home to Pete Dye's masterpiece design, Teeth of the Dog, recently ranked as the No. 1 golf course in the Caribbean by LINKS Magazine and No. 7 "Best Course You Can Play" in North America by GOLF Magazine.
Teeth of the Dog opened in 1971 as the focal point of a unique luxury retreat set to open a year later. The resort was built around the golf course, which gave Dye plenty of room to create the best layout the Caribbean has ever seen. Dye knew immediately he struck gold with the mesmerizing sea-hugging shoreline and craggy coral formations. The oceanfront holes are astoundingly beautiful, causing Dye to famously quip: "I created 11 holes and God created seven."
The world-class Dominican Republic resort also showcases two additional Dye gems – Dye Fore and The Links – as well as a slew of first-class resort amenities, dining options for all tastes and luxury accommodations.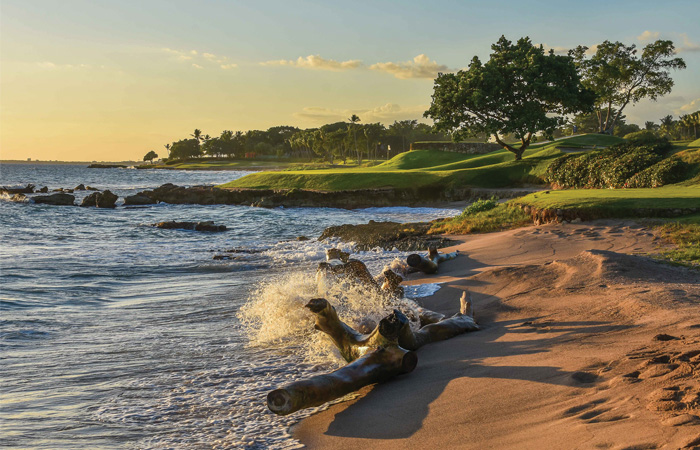 The best way to a celebrate the momentous occasion is enjoying a stay in one of the resort's exceptional villas. All villas offer private check-in and are staffed with personal chefs, maids, private pools, stylish living areas and unique contemporary decors. From secluded garden villas showcasing the island's abundant flora to the tranquil splendor of the Caribbean coast in an oceanfront villa, each style offers a splendid "home away from home."  
The private villas are not only appreciated by celebrities, but families, golf groups and friends traveling together as well. Where else can golfers stay together in luxury with their close friends in an extravagant villa and be just steps away from a legendary golf course like Teeth of the Dog?
For 50 years, Casa de Campo has evolved into a first-rate enclave not only attracting lovers of the game, but those seeking everything else under the sun as well. Come for the golf, stay for the unbeatable Dominican hospitality. www.casadecampo.com.do 
Destination Kohler
This past October, Destination Kohler played host to a little golf match pitting a team from the United States against a squad from Europe. Perhaps you may have heard of it – the Ryder Cup.
Whistling Straits looked and played its best that entire week, and that caused a flood of group bookings. Yet, there are still a few remaining spots available for a trip to Kohler in 2022. Located one hour north of Milwaukee and two hours north of Chicago, Destination Kohler features four Pete Dye-designed courses across its Whistling Straits and Blackwolf Run facilities.
The Straits Course at Whistling Straits, where the 2020 Ryder Cup was played, perennially ranks among the finest layouts in the world, The Straits has previously played host to three PGA Championships and a U.S. Senior Open. As the first resort course to host a domestic Ryder Cup in nearly 30 years, golfers of all skill levels can try their best to match Bryson DeChambeau's 418-yard drive on No. 5 or Jordan Spieth's incredible shot from the grass wall at No. 17.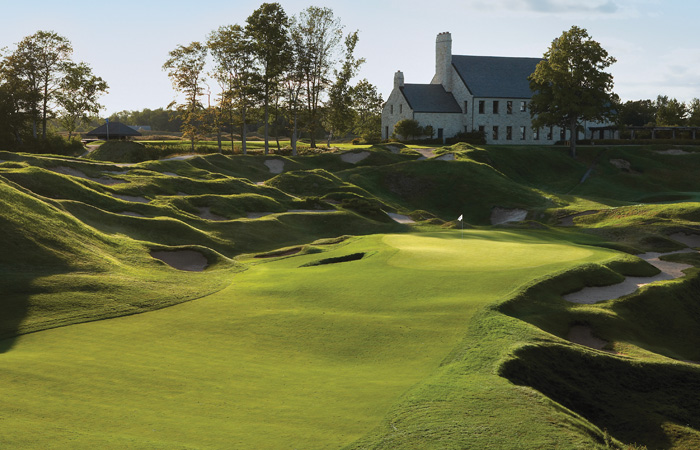 Just inland of The Straits sits The Irish. By masterfully routing the course through large dunes, Dye sculpted a little piece of Ireland in the Badger State. Named "Blind Man's Bluff," the 13th hole features a sunken green obscured by a large dune like the famous "Dell Hole" at Lahinch Golf Club. Both memorable and traditional, The Irish proves there is no need to purchase a plane ticket to the Emerald Isle to experience golf in the Old World.
Set in a river basin formed by glacial runoff and a short drive from the charming town of Kohler sits The River and The Meadow Valleys courses at Blackwolf Run. The Meadow Valleys flows along the natural features of the surrounding terrain, winding through pastures and ravines. Tipping at 7,404 yards, The River is characterized by small landing areas, strategic bunkering and large undulating greens. It's a classic risk / reward Dye design that GOLF Magazine has called "the nation's finest public-access course of modern times."
Accommodations include the iconic American Club, the only Forbes Five-Star hotel in the Badger state, as well as the newly renovated Inn on Woodlake, which works exceptionally well for buddies' trips. www.DestinationKohler.com
Giants Ridge
One region of the country that is getting a lot of buzz these days is the northern part of Minnesota. Not only is the weather mild during the summers, the fall provides lush green conditions set against the fiery foliage.
The main catalyst for this recent love is Giants Ridge, a splendid resort set in the rugged beauty of the Mesabi Iron Range. Giants Ridge boasts two layouts ranked among the best in the Gopher State, The Quarry and The Legend, the latter of which will be celebrating its silver anniversary in 2022.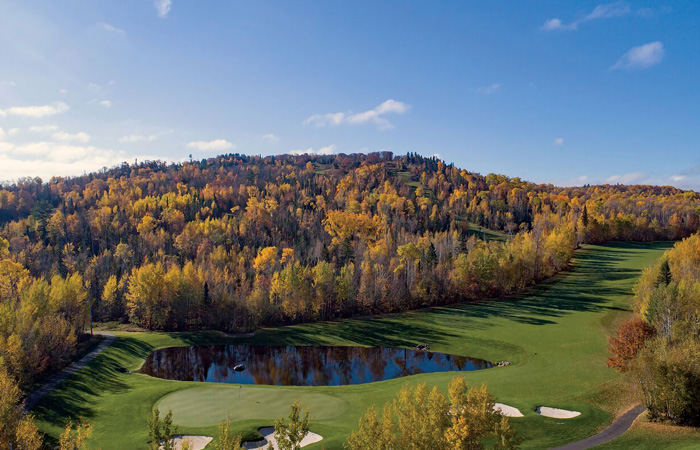 As its name implies, The Legend offers flat-out legendary golf. Carved out of the Superior National Forest, The Legend is a true "northwoods" course featuring towering pines, giant fairways and majestic views of Wynne and Sabin Lakes. Jeff Brauer designed The Legends 25 years ago, yet is a completely different experience from The Quarry.
Brauer also designed The Quarry on the site of a former sand quarry and iron ore mine. Dramatically raised tees and hazards forged from reclaimed and repurposed mine land set The Quarry apart from other courses, and why many publications list it as the top public course in Minnesota.
Located an easy one-hour drive from Duluth and three hours from the Twin Cities, Giants Ridge offers overnight accommodations – from suites and villas to rustic and modern homes – perfect for golf groups and families. GOLF Magazine placed Giants Ridge 11th in the Best Resorts For Families category in the publication's inaugural ranking of North America's Top 100 Golf Resorts, and Golf Digest bestowed Giants Ridge its "Editor's Choice Award" in the "Best Golf Resorts in the Midwest" category. www.giantsridge.com
PGA National Resort
South Florida's world-class golf, vacation, culinary, events and spa destination – has added two thrilling and innovative new Andy Staples-designed layouts to its significant golf amenities, The Match and The Staple courses.
Few golf course debuts in recent years were as highly anticipated as The Match Course with its exciting goal of encouraging "match" versus "stroke" play. Built on the land of the legendary resort's former Squire Course, the 18-hole layout opened for play in September and is inspired by classic golf course design principles while specifically using the "template hole" concept.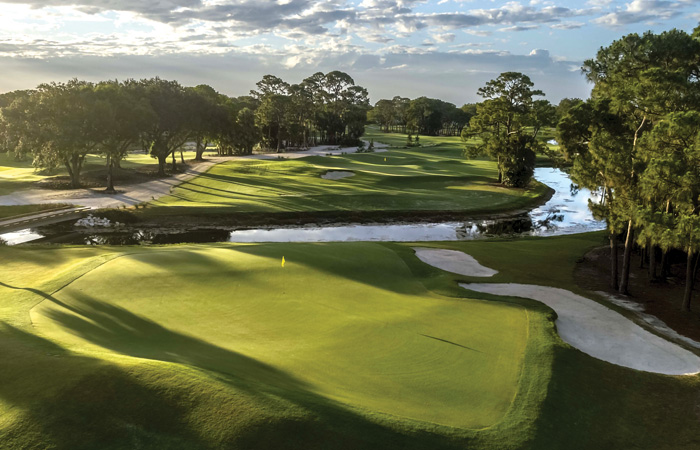 The Match Course joined PGA National Resort's new nine-hole Staple Course, which opened on July 1 to rave reviews. The Staple is a bold take on the par-three course concept created for pure enjoyment. With hole distances ranging from 48 to 130 yards, The Staple is ideal for fast-paced, joyous rounds while using just a putter and a few short irons.
The Staple is also the perfect setting for golf groups to unwind and relax in a casual setting after playing the resort's four "traditional" and celebrated 18-hole layouts: The Champion (host venue of the PGA TOUR's Honda Classic), The Palmer, The Fazio and The Estate courses. Both new layouts are part of the ongoing $100 million capital revitalization touching every aspect of the celebrated property.
A golf lover's dream location, PGA National Resort also features extraordinary instruction at the David Leadbetter Golf Academy, Dave Pelz Scoring Game School, state-of-the-art clubfitting, and the world's first science-based and statistical data-driven golf training center, Full Process Golf. The popular resort also offers an array of special golf-centric stay-and-play packages including rounds on both The Match and Staple courses.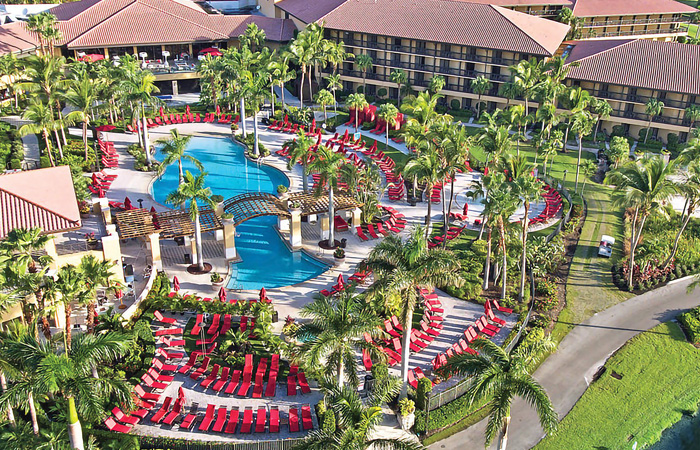 Resort guests can also enjoy the high-tech 33,000-square-foot Sports & Racquet Club featuring a plethora of fitness activities and classes, including pickleball and tennis on the 18 Har-Tru tennis courts (11 lit for night play). Not to be missed in early 2022 is a visit to the completely reinvented Spa at PGA designed by VStarr Designs and offering the latest in soothing wellness treatments. www.pgaresort.com, 800.863.2819.