Tech Talk — CES 2017: Technology Overload

The Consumer Electronics Show can be summed up in one word… Whoa! This year, CES, the largest global gathering of innovation and connectivity celebrated its 50th anniversary. The event once again took over the Las Vegas Convention Center, Sands Expo & Convention Center and many hotels throughout the Vegas strip. CES broke its previous record by filling up 2.6 million net sq. ft. of showroom floor with products and demos from over 3,800 companies. As we walked through miles of incredible tech, we were blown away by the array of connected devices and impossibly thin TV displays.
OLED is Here to Stay
Sony is going full OLED! During CES, Sony revealed its XBR-A1E Bravia 4K OLED TV, the company's new flagship TV. OLED (Organic Light Emitting Diodes) allows for incredible black levels, lifelike color, dynamic contrast, blur-less image, and a wide viewing angle. Sony has truly impressed us and CES attendees alike with their all-new design, new sound technology and an improved X1 Extreme processor.
One of the best features on this TV is the fact that it does not have any visible speakers. Sony has literally made the screen the speaker. Two actuators are mounted to the back of the display and vibrate the display to produce the sound. One demo of the upcoming OLED TV included the beginning of "Star Wars: The Force Awakens." We were blown away at the sound level and sound quality. Not to mention, the deep black levels and vibrant colors of the space battle scenes.
TVs don't get much thinner than this! LG's Signature OLED TV W is a jaw-dropping wallpaper thin OLED display that is both lightweight and bendable. The TV mounts on your wall by literally snapping to a magnetic wall mount. It's impossibly thin yet still displays incredible lifelike color, image quality and contrast. The "brains" of the TV are hidden within the sound bar that is capable of bringing Dolby Atmos cinema sound to your room. This is the first TV of its kind to bring both Dolby Vision and Dolby Atmos together.
Floating Speakers?
Want music to fill your room or outdoor space? Or maybe you want a wireless speaker that floats in mid-air? LG showcased its new line of wireless speakers including the innovative PJ9 levitating speaker. What's cooler than the PJ9's levitating act is that the new line of speakers offers 360 degrees of omni-directional sound. Plus, they are waterproof up to three feet and have 10 hours of battery life.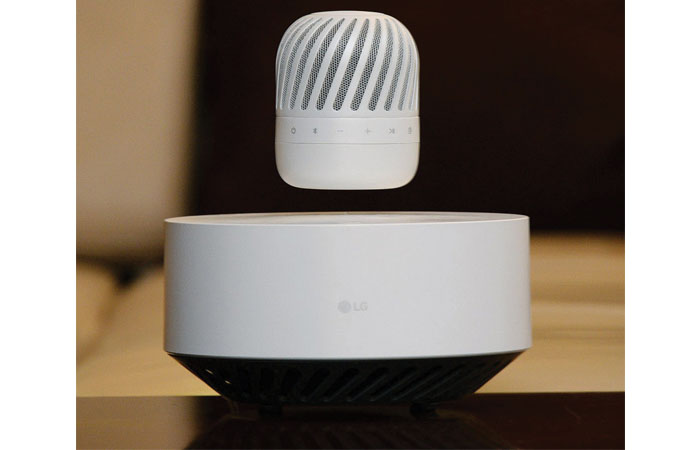 Bring on the 4K Blu-ray players
There are more 4K movies and TV shows available now than ever before. Sony has announced its first consumer 4K Blu-ray player, the UBP-X800. It supports Ultra HD Blu-ray as well as HDR and 4K video streaming. The player will also support both Dolby Atmos and DTS:X object-based surround sound. The player can handle "virtually every optical disc format," including DVD, CD, SACD, and 3D Blu-ray. Prepare to see more and more content roll out on 4K Blu-ray throughout the year.
Mark Levinson Joins the Turntable Revolution!
Audiophiles rejoice! Mark Levinson has announced its first turntable in its 45-year history! The No. 515 turntable is for true audio lovers. This $12,000 record player features a triple belt drive, a vibration-damping polymer core and 20-pound aluminum platter.
Hey Alexa!
It's official, you can control your entire home with your voice. More products than ever are now offering compatibility with systems like Amazon Alexa. We saw Alexa support for everything, including lighting, DVRs, refrigerators, robot vacuums, home security systems and even Whirlpool's 2-in-1 washer and dryer system. Whirlpool announced many of its smart appliances will respond to Alexa commands starting in early 2017.
Plus, Sony's BRAVIA TVs will get voice support from Alexa and Google Home by the end of March. Want more than a voice-controlled smart home? Hyundai is integrating Alexa into its self-driving car and Huawei's new Mate 9 smartphone will be the first smartphone to come with Alexa pre-installed.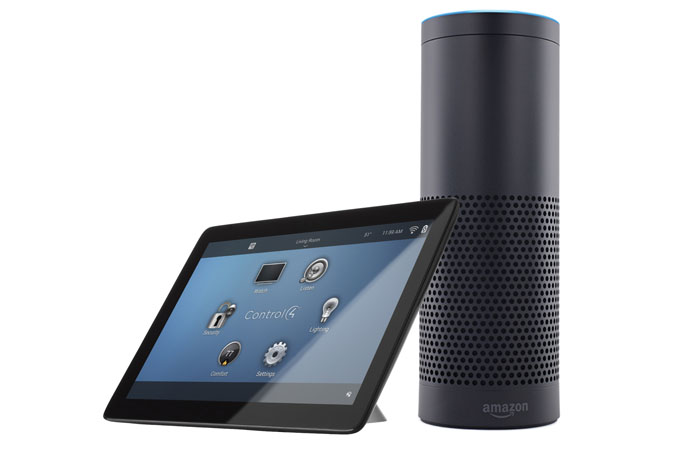 CLEDIS : Our Top Pick of CES 2017
Want to turn your entire wall into one big TV screen? CLEDIS is a totally new tiling LED display using Sony's unique visual technology. A CLEDIS display unit is sized at 17 ⁷/8 inches by 15 ⁷/8 inches. Put each panel together and you have a huge screen. The panels blend in with each other seamlessly with no bezel in sight. The clarity of the picture and sheer size of the screen must be seen to truly appreciate. Seeing innovations like this is what keeps us excited about CES year after year.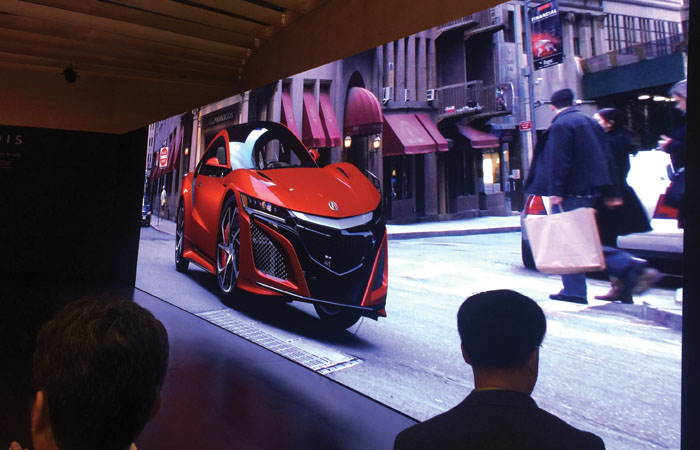 Visit facebook.com/starpowerhome for a full look into CES 2017.
David Pidgeon is the CEO at Starpower. There are three Starpower locations in the Dallas/Fort Worth area (Knox and Cole, Southlake and North Dallas) and one location in Scottsdale, Ariz.