Tech Talk – Men Need Their Space Too

It's a little-known fact that 10,000 years ago, when Prehistoric man first started moving his family into caves for protection, he also sought out a smaller sub-cave that was just for him. A space with his own comfy rock to sit on, with a dedicated hole to let the light in and a big wall he could watch to take his mind off all the stuff on his to do list. Sharpening his rock ax. Fighting. Being asked by his female cave mate to help gather food, look for new animal skins, and for once in his life, take a turn corralling the little homo sapiens. OK, maybe not a fact. But you know it's true.
The "Man Cave" has always been a thing. Half a century ago, it was the locker room at the club. The "back" room where cards and cigars were always the order of the day. The bar with multiple TVs to watch the game, the horses, and the golf with the boys. Men have always looked for a place to gather that fully catered to the interests we love. Sports. Music. Movies. Cocktails. Brotherhood. And now, more than ever, men are finding creative and innovative ways to build those dedicated spaces to enjoy time with friends, family, and themselves, in their own homes. The rooms are as personal as the men who build them and without fail, they are the envy of every person who sees them. 
"Any time you can build someone's personality into a living space, you literally transform that room into somewhere they'll never want to leave," said Starpower CEO David Pidgeon. "For a company like Starpower at the forefront of luxury and cutting-edge video and audio technology, there's nothing more exciting for our design team than a request to build the ultimate Man Cave. Unlike I think any other room in the house, that living space is the perfect intersection of everything we do. It's fun. It's creative. And the "wow factor" we get at the end is always rewarding."
Part of what makes Starpower such an extraordinary partner for this kind of build is their experience in taking every kind of room and transforming it into the ultimate personalized space. Whether they're converting a spare bedroom, a garage, or a dedicated space, Starpower has the design team and technology to bring any Man Cave to life. It's all about imagination.
"Man Caves are a reflection of their owner, plain and simple," Pidgeon said. "That's what makes them so fantastic! Unlike any other room in the house, the purpose of this particular room is to complement the personality of the owner and to illuminate his interests in a way that brings them to life. If you're the ultimate sports fan, or a movie lover, we have state of the art screens and audio that will have you watching your favorite teams and movies in a whole new way. If you're a connoisseur of cocktails or wine, we can create the ultimate space to relax in luxury surrounded by your favorite spirits. You could be a card player, a book lover, the ultimate video game warrior… whatever your passions are, we can create a Man Cave that will forever transform the way you enjoy them." 
If you could create the ultimate Man Cave, what would it look like? Just imagine…
The Director's Chair
Settle back into your custom leather seating and enjoy the ultimate home theater with Starpower's modulated lighting, 4k projector, D-Box Motion Seating, Blu-Ray, and state-of-the-art surround sound. All surrounded by framed posters from your all-time favorites. 
The Sports Nut
You'll never want to miss another pitch, pass, shot, or drive with this ultimate sports den. Multiple flatscreens let you watch two, three, or four games at once while your custom leather, or ballpark seating, build-in fridge with kegerator and rolling popcorn maker keep your favorite snacks close by.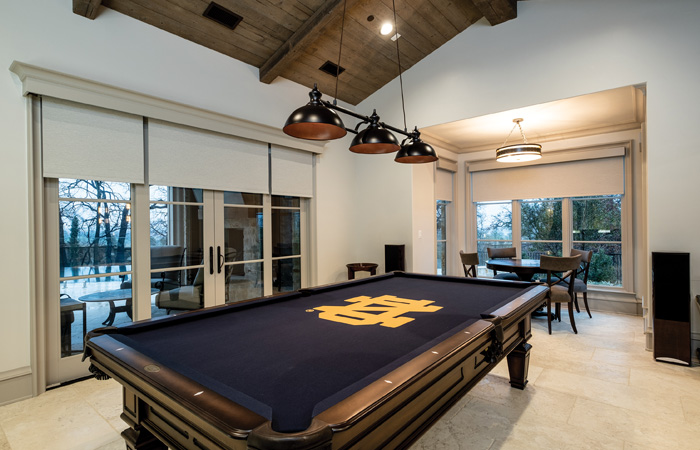 The Sommelier
Whether your wine collection fills an oversized wine fridge, or a complete wine cellar, Starpower can help create a luxurious space for you to entertain and enjoy it. Special leather seating created to your specifications. Smart home temperature and lighting controls. Built in wine storage and state of the art sight and sound to enjoy music and images from your trips to Napa and Tuscany.
The Tavern
A dark wooden bar and LED-lit shelving showcasing your favorite spirits anchors this ultra-masculine space with custom leather seating, state-of-the-art surround sound, a custom humidor, a kegerator on tap 24/7 and a large flatscreen for sports, movies, and more. 
The Headbanger
For every spare minute you're not at a live show, this is your go to space. Huge, cutting-edge speakers surround the room along with classic album covers, vintage guitars, and concert posters from your favorite shows. A giant screen fills the front wall for 4K projections of all the best concerts.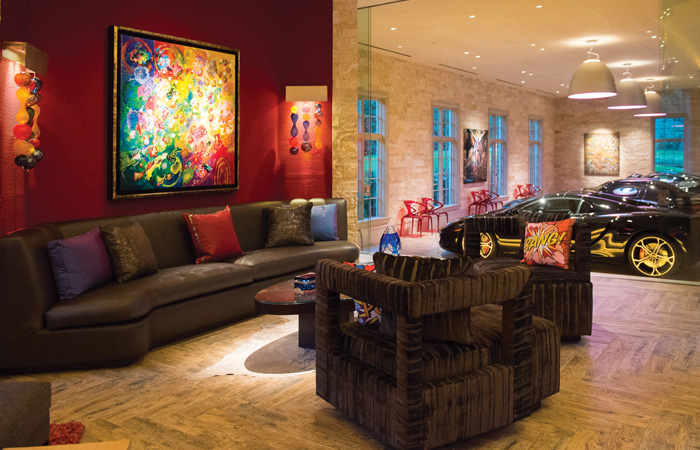 The Bibliophile
Wall to wall bookcases, custom leather seating and complete smart room temperature and lighting controls make this the ultimate space for those who love nothing more than curling up with a good read. 
The Gamer
There's gaming on a laptop and there's gaming in a larger-than-life room with blackout shades, surround sound, a giant flatscreen, and a 4k projector. Customer seating? Special gaming chairs? A custom snack area with built-in refrigerator? Pretty sick. 
The Poker Room
You may never get rid of your buddies once they step into your custom poker room! This masculine getaway features a classic bar with a built-in beer and wine fridge, shelving for your favorite spirits, a custom humidor, cutting-edge surround sound, large flatscreens on every wall and a custom poker table for eight anchoring the center of the room. 
The Sanctuary
If tranquility is what you seek, this ultra-relaxing retreat is all kinds of perfect. While Smart Home tech allows you to freely control temperature and lighting, surround sound audio, custom leather seating, and a special water feature provide ambient sensations to set you at ease.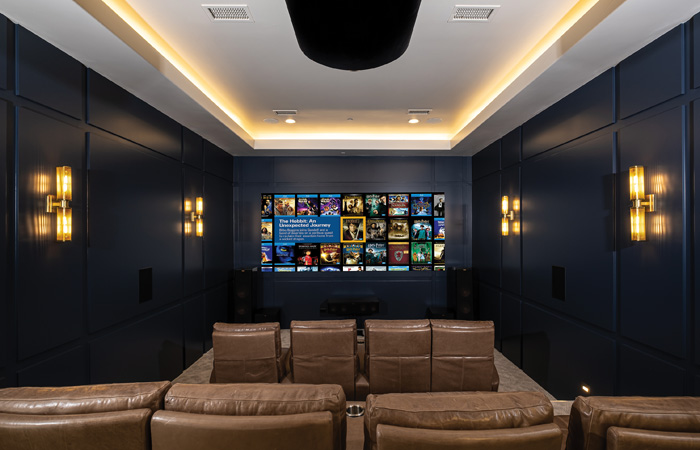 The truth is, for every man, there is an equally unique vision of what their man cave should look and feel like. And that's where the Starpower design team can be such an extraordinary resource. Unlike other companies that specialize in certain pieces of the equation like audio, or video, or home improvement, Starpower specializes in transforming homes, adding well-earned luxury to our clients' lives and elevating customer service beyond anything you might expect.
"We take extreme pride in overdelivering on every project we take on," said David Pidgeon. "Our clients work really hard. They run companies. They take care of their families. And when they finally decide to build out a dedicated space just for themselves, we want it to be something that so far exceeds their expectations they can't wait to share the room with everyone they know. At Starpower, we understand luxury. We know how to take our clients' dreams for transforming their homes and making those dreams a reality. And when we do, there is nothing better." 
If you've ever considered creating a man cave of your own, there is no better time to start than right now. College and pro football are in full swing. The World Series and the opening of the NBA and NHL seasons are just weeks away. Even the holidays are around the corner. You deserve to enjoy your success. With Starpower at the ready, there's no need to wait another minute to get started creating your ultimate space. Your man cave is only a call away.