This probably isn't the Southern California pictured in your mind.
It's better.
Rolling, rustic and verdant, SoCal's all-seasons Temecula Valley is on the rise for travelers seeking a primo pairing of golf and wine. Ideally triangulated between the better-known destinations of Los Angeles, San Diego and Palm Springs (and less than a two-hour drive from each), the rising rep of Temecula is finding further sway on the SoCal travel scorecard as a stand-alone destination, or a must-stop for touring guests across the region.
Sporting over 50 wineries and six area options for play, the golf and grape combo pairs with a cowboy-style Old Town, avid hiking scene, a bounty of balloon rides and the largest resort/casino on the West Coast. Especially popular for couples' getaways, an itinerary which segues from fairway to vine is certain to sate active wine enthusiasts and ball-strikers alike.
On the Course 
Among the six local tracks, two stops top the Temecula leaderboard.
A winning golf compliment to the 200,000 square feet of on-site gaming floor, The Journey at Pechanga proves not merely the centerpiece of Temecula play, but one of the most dramatic tracks in all of SoCal.
Oft-charting among California's "Best You Can Play," and recognized by one leading outlet among the top-25 "Best Casino Courses in the Country," The Journey proves a palpable play for all comers.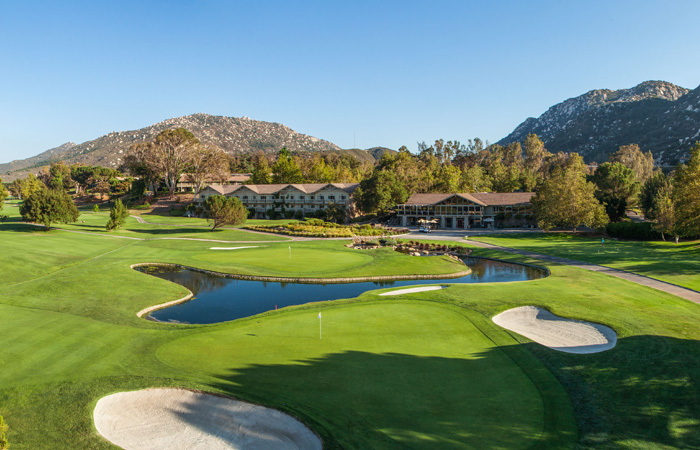 Situated across ancestral land of the Pechanga Band of Luiseño Indians, the scenic, natural topography amid Temecula's rolling foothills makes for an experiential play with its series of bridges, bubbling streams and club-study elevation (see: the 300-foot drop from tee-to-fairway on the par-4 sixth). 
Offering Native American homage across the routing (along with off-limits ground sacred to the tribe), the 2007 design from Arthur Hills and Steve Forrest is aptly named, with expedition cart-pathing though ongoing, attractive terrain. 
"There's a lot of untouched land here; it's true nature," says Bill Crist, head golf professional at The Journey. "And the course is so unique, between our views, long carries off some tees and all the elevation changes. It's a great test of golf on a beautiful piece of land."
Both the course and regional surroundings are seeing enhanced visitor-ship from all corners of the nation – and the globe.
"An influx of new guests is coming here from all different parts of the country, and, really, from all over the world," adds Crist. "When we're out by the carts, around the clubhouse, we have really started to sense it, to hear it, just by listening to people talk in different accents and languages."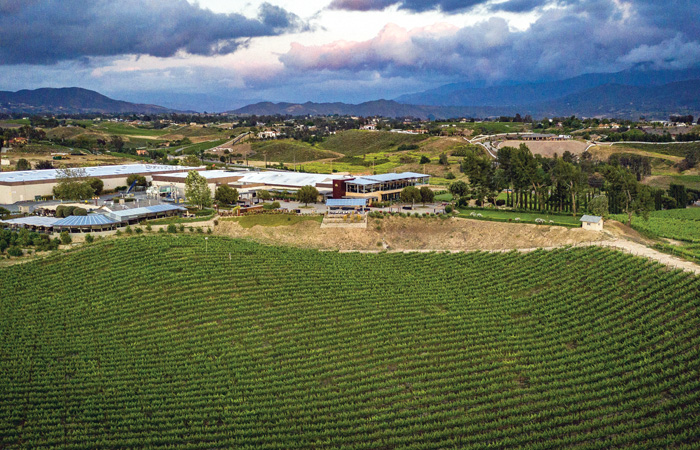 A continued surge of out-of-state guests are appreciating the area's laid-back vibe.
"We are starting to see a new clientele, new demographics, coming out to the area from all over the country," says Scott Mallory, director of golf at The Journey, "and they'll stay here at Pechanga or maybe rent a vacation house out in wine country and experience the area from that standpoint." 
An evolving kinship between swing and vine isn't lost on the locals.
"What we'll most often see is the gents will go play golf, while the ladies enjoy time at our spa or go out and explore the wine country," Mallory says. "And the whole experience is enjoying growth out here, from the quality of the wines to property enhancements at vineyards to the experiences being created."
A mere two miles down the way, a delightful dichotomy of Old School-style play can be had across the 27 holes of the Temecula Creek Golf Club. Spread across three distinct nines, the walkable, oak-lined classic green-to-tee segues match the quaint character of the on-site Temecula Creek Inn (TCI).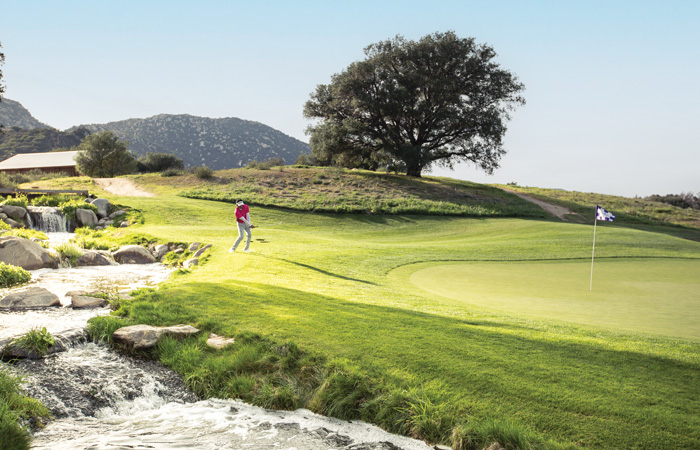 For what beginner players will appreciate from the generally benign Creek Course, mid-and-lower handicaps will enjoy playing the scenic test of the Oaks and undulated routing of the Stone House. And, for Stay & Play guests: Few (if any) SoCal resorts can offer the ease-of-access found at TCI, where the commute from room to tee requires a stroll all of two minutes. 
The budding wine and golf combo isn't lost on the TCI staff. 
"This is the Napa of Southern California, and it's an area that is really growing in reputation. More and more, a lot of the Temecula experience is geared around the active wine scene," says Steve Saunders, head golf professional at the Temecula Creek Golf Club. "And the golf and wine day, it just goes hand-in-hand. It's just a great getaway day to play a round in the morning and then hit some wineries for tastings and dinner."
A longtime, former touring pro, Saunders has a destination appreciation for his base.
"Temecula really is a gem of a spot; a unique feel and different probably than what many people associate with Southern California," he adds. "And even though there's a lot of history here, we're a growing area in so many ways; still in kind of in that special boomtown phase." 
On the Vine
Whether to toast a few birdies or imbibe away the lament of a couple doubles, the close-knit Temecula Valley wine scene presents dozens of nearby options for post-round drink and dine. 
For those inclined to chart tannins in lieu of a Titleist, the vast majority of area wines are only found on-site; while a few have larger distribution, most offer the unique, intimate experience of bottlings not found at restaurants or liquor stores around the nation; and, in concert with the region's distinctive terroir, the bounty of flavors, options and varietals are certain to score an impression.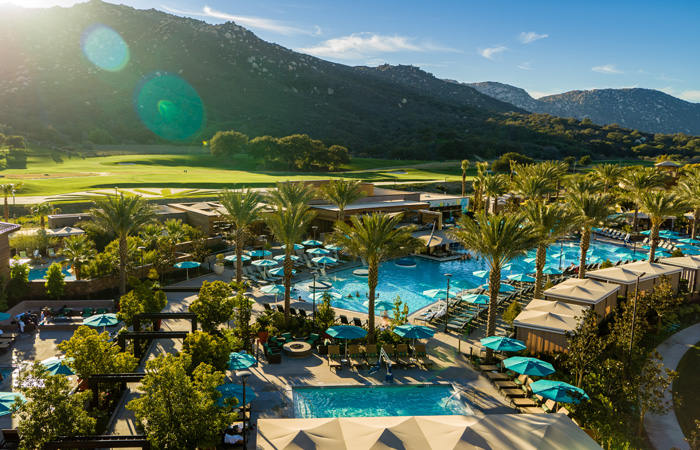 For the golf set, one surname in particular will make for a must-stop.
Preceded by its founder's successful vocation in the textile industry, and succeeded by his world-renowned golf club career, Ely Callaway's eponymous vineyard was the first of its kind in Temecula. Better than five decades later, the ownership may have long changed hands, but options such as the 2019 Special Selection Cab Sauvignon continue to grow the winery's historic reputation. 
"It's interesting that a lot of our wine drinkers may not know about the golf aspect, and some of our golf visitors may not know about the wine history," says Regina Smith, director of sales & marketing at Callaway Vineyard & Winery. "It's fun to have people come in and tie the two together."
Spread across 35 acres of gorgeous terrain, the Callaway setting bursts with Big Bertha power, coupling award-winning wines with a choice, casual on-site restaurant.
Visitors donning visors, slacks and golf skirts is a daily norm.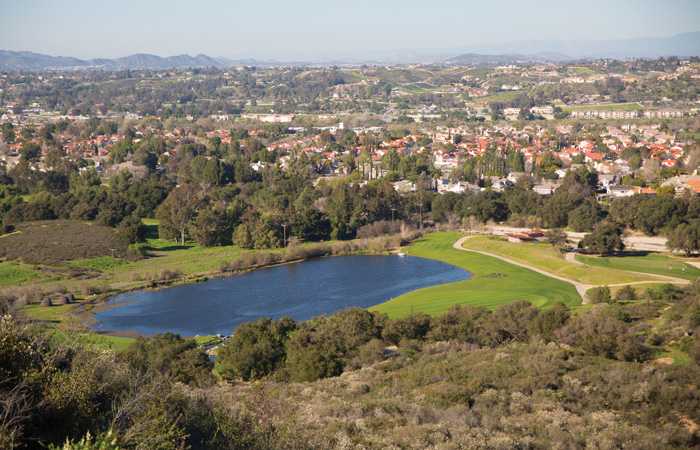 "We see a lot of the golf and wine crossover, with guests coming to taste or have lunch, especially from Temecula Creek and Pechanga," Smith adds. "And, sure, some of the golfer traffic is because of the Callaway name and the familiarity with that from people who play; they want to come and see what the winery is all about."
Within direct view, neighboring Thornton Winery scores with an approachable, French-influenced elegance. Known for a menu of champagne flights, the scene is complimented by a Jazz-driven concert series to pair with the on-site Café' Champagne Restaurant.
"We always get golfers out here, especially from TCI, Pechanga and also from Redhawk," says Christy Conneway, restaurant manager at Thornton. "A lot of times it's couples, but it's pretty common to see all types of guests out here in their golf attire."
Working at the valley's original champagne house since 2000, Conneway has a long vantage of the region's ascent.
"Especially since COVID, we've really seen the area grow in popularity; and a good portion of that has been people just seeking the outdoors, maybe wanting to do something a little different. It's not all die-hard wine enthusiasts," Conneway adds. "Plus, many of the wineries here are close together, so it's easy to get in a handful of stops in a day; not like, say, up in Napa, where you're driving around from place to place."
Extended Euro-influence can be tasted at sprawling Europa Village, where a diverse menu of Spanish, French and Italian influences are poured by a full team of certified Sommeliers. With ongoing building of future sites for further event and accommodation experiences, the Stay, Play and Sip guest will soon find all manner of ways to make Europa a turf-to-taste base. 
"The Temecula area covers a lot of lifestyle experiences," details Matt Rice, director of winery operations at Europa (himself a weekly golfer). "People come in on a Friday and head to our Old Town Temecula with a lot of nightlife and live music; on Saturday, go tasting and experience three or four different wineries all just 15-minutes apart; and then, on Sunday morning, get in a round and some brunch. There are a lot of ways to do it out here; it's a very relaxed place, but also a really active destination."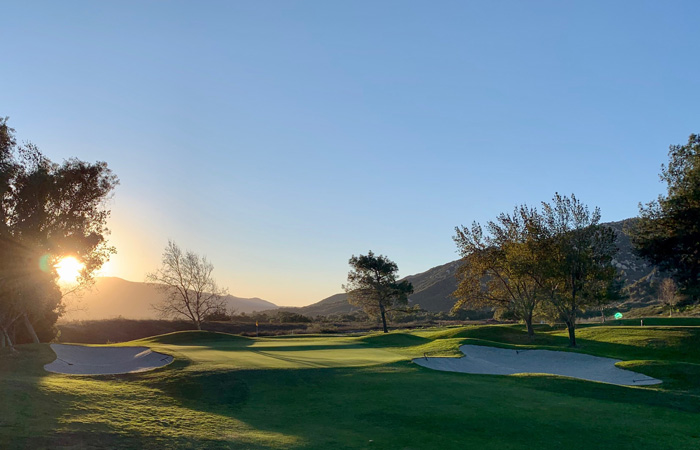 Rice states that earning its place as a must-stop SoCal staple is an extra-credit endeavor for locals. 
"Some of it is people who are in SoCal to go to L.A. or San Diego, have an extra day to burn and they come and discover us," Rice says. "And, honestly, from our side of it, the business perspective, we're hungry to impress. The people out here are really motivated to show visitors that 'Best Experience.'"
Get the phone pics ready for a stop at the lively, multifaceted wine and vine scene at Wilson Creek Winery & Vineyards. The fifth-most "Insta-Worthy Winery in the World," according to Forbes.com, the family business at Wilson is as much about inclusion as it is about crafting great flavors, such as its popular Almond Sparkling Wine. 
"Wine was on the 'snob shelf' for many years, and our initial approach was to make wine fun and approachable," says Bill Wilson, the winery's president and CEO. "And I feel like that's what we've done here by thinking outside the box a bit."
From his family's own Temecula roots to the growing area bond between wedge and wine, the affable Wilson sees the close connection across the region's terra firma. 
"The golf and wine relationship here is very symbiotic, very cohesive. In fact, Wilson Creek started because my dad knew Temecula through golf," Wilson concludes. "We constantly see guests who golf in the morning and then go wine tasting as couples in the afternoon. Sometimes, it's the guys who go play in the afternoon while the wives come out here for lunch and tastings – and, believe me, the wives are having more fun than the guys are."