In late January, the opportunity to play two of the nicest golf courses I have been fortunate to swing a stick on, Southshore and Southern Highlands, were alluring enough to get me to travel to Las Vegas in the midst of a pandemic.  Four days of staring at a Las Vegas Boulevard bereft of traffic, empty gaming tables with partitions of plastic, very limited dining options and way more elbow room while walking around than I had ever experienced before had me wondering if my go-to vacation spot would ever be the same as I boarded a flight of a little over 50 people to return home. A return visit on a nearly full flight 136 days and 250 million vaccinations later have quelled my concerns, as Las Vegas appears to be on track and headed for a full recovery. 
The partitions have been taken down and the three people at a card table/six people at the dice table rules appear to be a thing of the past. The limit of four people per dining party and reservations necessary regardless of the venue have also been set aside, and more and more options are coming back online. The pools are back and as busy as ever, which is not a game-changer for me, but it does make for some fun people-watching as you are making your way through the hotel. Retail appears to have bounced back nicely, also. In January, the Forum Shops at Caesars were eerily deserted. It was quite the opposite in June on my most recent stroll to light up at my favorite cigar lounge, with lines outside higher-end locales as people waited to peruse their accessory options.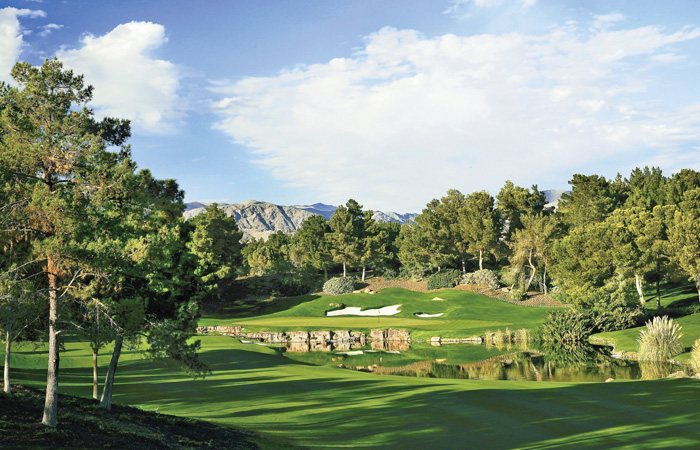 The higher-end restaurants appear to be back to capacity, so if you want a nice cut of meat, plan ahead, and make your reservations well in advance, lest you find yourself consuming a bone-in ribeye at 4 o'clock in the afternoon or 9 o'clock in the evening (Richard Chamberlain won't be there to cook it for you or converse with you after dinner, but it will hold you over until you get back home). Most of the buffets have not opened up back yet and there were a few coffee kiosks and gift shops with different hours than I have grown accustomed to seeing, but I suspect in another month or so they will be back to normal, also. 
While the shows have not come back to what we have become accustomed to seeing, the billboards around town and the signs around the hotels indicate that their return is imminent, and by the time you are reading this article, I suspect they will be back in action. In early June, when I was there, all three stages on various parts of Fremont Street were occupied by local cover bands that started up in the early evening and continued until about 3 o'clock in the morning. In addition, most of the circles on Fremont were occupied by "entertainers." So if you have ever wanted to watch someone put your name on a grain of rice, be the proud owner of a cornstalk tied into a rose, have a caricature sketched while you waited, or have your picture taken standing next to someone in virtually every type of costume you can imagine, you are once again in luck. 
If you don't consider Las Vegas to be a golf destination, then I would suggest you are missing out on a nice aspect of a town that caters to almost every other desire you may have. I almost never make the trip without my sticks and my spikes, and there are options for virtually every type of golfer, regardless of your handicap. Do some research in advance of your trip and plan ahead; some of the premium venues are closed in the summer for overseeding and maintenance. To state the obvious, Las Vegas golf in the summer can be brutally hot, but it's not like you are used to playing in cool temperatures yourself this time of year, so go for it.  As always, though, be prepared. Play early when you can. Remember your body clock is two hours ahead already, and it is best to play before you start pouring down the free-flowing cocktails. Make sure you consume lots of water and/or sports drinks and apply plenty of sunscreen. Sometimes you need a break from the siren's call that beckons you to the casino, and the tracts around Las Vegas provide a nice respite to recharge your batteries and turn around your luck.
 A few suggestions for those of you unfamiliar with what Las Vegas has to offer for the avid golfer. Unfortunately, the two courses I mentioned earlier, Southshore and Southern Highlands, appear to be incredibly private, but if you know someone who suggests them and can get you access, I cannot recommend them highly enough. Another obvious choice is Shadow Creek, which appears to be creeping more and more into the spotlight these days. If you have the capital and can make the arrangements to play there, you should.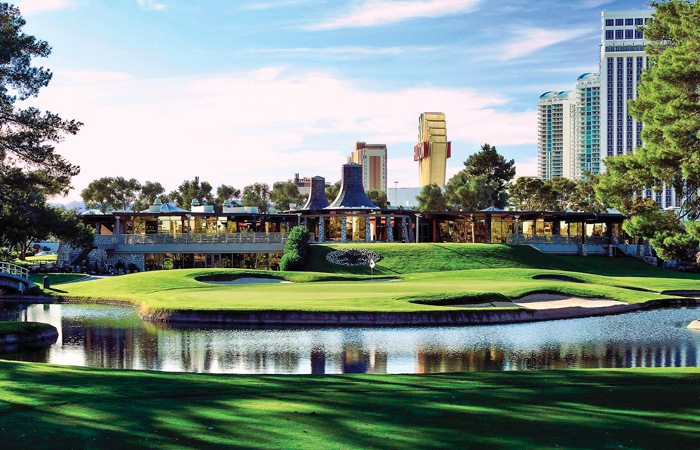 If you are willing to drive, you can head out and play the trio of Pete Dye courses at Paiute, or you can venture out a little further toward the Utah border and feel as if you are playing in a golf calendar at Wolf Creek, home of the most forgiving local rule free-drop interpretation that I have ever encountered. If you want to stay close to the Strip, take a loop around Bali Hai and buy the framed picture of you and your group at the end. If your local pro has an in with Las Vegas Country Club, give it a go. If you are a Club Corp member, take advantage and play a round at Canyon Gate and Bear's Best. 
While you may not be able to play Southshore, you can play Reflection Bay, which is the adjacent public tract right across the street, and a very worthy course in its own right.  They have been known to run some very reasonable deals, especially in the summer months. My personal favorite this time of year is to make the drive down toward Boulder City and play the course that was built by Caesars Entertainment in an attempt to rival Steve Wynn's exclusive course of Shadow Creek: Cascata. While Cascata doesn't quite fit everyone's eye well, it provides a unique golf experience that is, in my opinion, a very worthy one. Also, they have a "double down" deal with Rio Secco, another nice venue that is closer to the city with views of the Strip (cost-averaging per round may make your expenditure a little easier to get approval on back at home).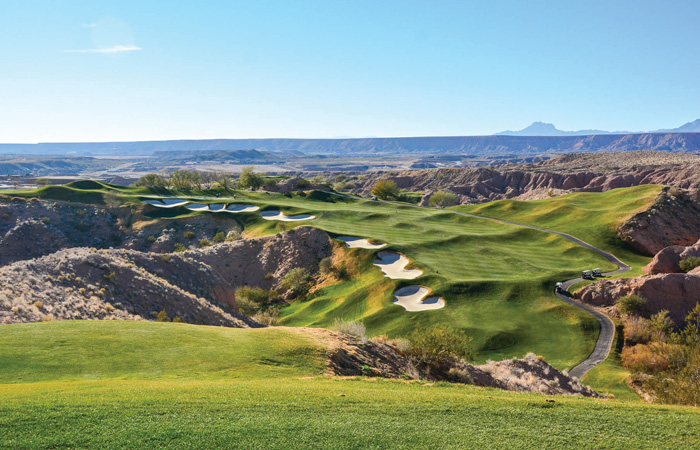 It doesn't matter whether you prefer the dulcet crooning of Dean Martin as he sings about his love for Las Vegas, or the optimistic energy of Elvis Presley about all the joys that await you in the desert.  It doesn't matter whether you prefer the glitz of the Strip, or the vintage feel of downtown. It doesn't matter whether you are looking for a once-in-a-lifetime high roller round, or a reasonably priced round with your buddies (reasonable being relative … after all, you are in Vegas). 
Book a trip, pack your sticks and go enjoy yourself. Las Vegas is back, and they are ready to see you again. And, after the past 18 months, I'm guessing you are ready to see them, too. Viva!