TV's "Top Chef" Star Tiffany Derry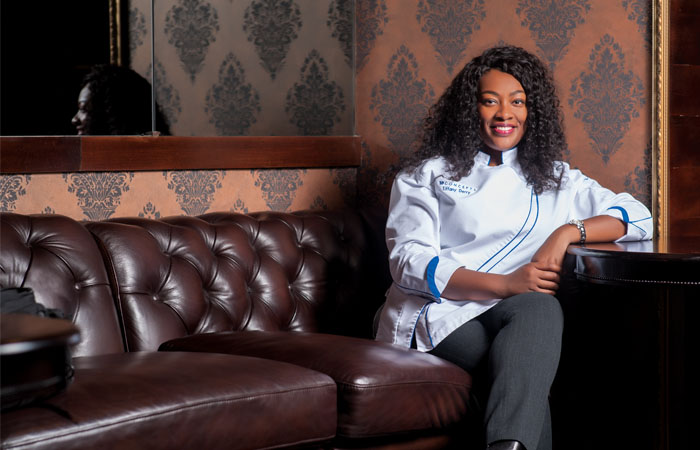 For the vast majority of us, diving into the clear waters of the Bahamas for conch shell, cooking with space food or making fried chicken at the White House is a once-in-a-lifetime opportunity. For Chef Tiffany Derry, adventures like these are just her typical Tuesday. The 33-year-old Beaumont native has spent the last 15 years ascending the culinary ladder and shows no signs of slowing down. Derry is currently running The Cupboard in Uptown Urban Market, but the Food Network and Bravo TV alumna is also in the process of opening new Southern concepts restaurants as well. With as much as she has on her business plate, Derry has a non-culinary passion as well – golf. Between visionary dishes, the star chef likes to hit the links as much as she can, even if that means sneaking in an emergency nine before the lunch rush.
Derry recently sat down with us to dish on her upcoming concepts, her favorite television moments and what golf means to her.
PAIGE KERLEY: How did you get started playing golf? Did any of your family members play?
TIFFANY DERRY: Nope. My mom does hair and she used to do the hair of the lady that ran the golf program at the high school. She told my mom to have me go talk to her. I had never thought about playing golf. I went out there and talked to her and she was so sweet. She taught me how to hit a golf ball, and when I hit the ball for the first time she was like, "Woah. You got talent!" And you know, most people are just saying that, but she said, "You are a natural athlete so this is going to be much easier for you." Then I found out I didn't have to go to school on Mondays! I asked her, "You mean the whole day?" She said, "Yes! That's when your tournaments are." So I said, "Sign me up!"
Then I became addicted. I remember I didn't want to go to other practices at one point because golf and track were overlapping. I told my coach I was thinking about leaving and just playing golf. [My track coach] ended up saying, "Don't worry about it. You won't have to come to practice on these days. What days can you practice?" I did end up staying and I did discus and shot put. I would end up practicing one day a week for track and five days a week for golf. It was fun.
PK: Is it true that you gave up a golf scholarship to go to culinary school?
TD: It is true. Yes it is. [Laughs] Everyone thought I was crazy because it was going from a situation of my parents not paying anything for me to go to school to me saying I'm going to pay for school. That was a big difference. Everybody kept saying, "Go ahead and go to school first, get your degree and then do whatever you want after that." Well, I don't have time for that. I went to culinary school. I went to the Art Institute and moved to Houston. I came back to Dallas, but after that no one mentioned the fact that I went and did all that [instead of going to a traditional university].
PK: What school was your scholarship to?
TD: Prairie View A&M. It was hard because a lot of my friends were going there, but I knew I didn't want to start my culinary career five years later. I wanted to get started right away.
PK: You still like to play golf now, correct?
TD: Occasionally. You know, I hadn't played for real in years. But this year I started back up and I got the bug. After that it was like, forget about it. One of my good friends plays too so it just made it so much easier. It was to the point where I didn't even want to go to work. We would call each other and be like, "Hey! Can we get a round in before 12 today? We'll meet up! 7:00!" It's addicting. One day we were in the rain because we wanted to play so bad.
PK: Any favorite local courses?
TD: I live in Carrollton so I typically play close to the house. We play Indian Creek and Lake Park in Lewisville a lot. We go for deals and use the golf apps where we can play right now.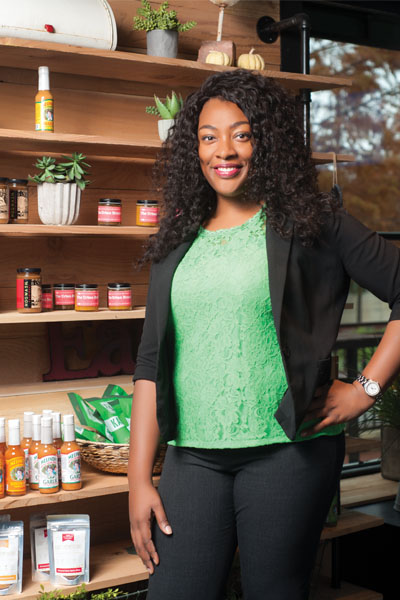 PK: You started off cooking at IHOP in high school, but when did you fall in love with the culinary profession?
TD: I've always loved food from a young age. My family is large. My mom had 11 brothers and sisters, and all of them cooked. My grandmother was a single parent for the most part, so everybody cooked. I've always LOVED food. I didn't decide [to do it professionally] until I was 15 years old. That was IHOP. At that moment a year later, I was like, "I really want to do this." Everybody said, "Oh, but you play sports, yadda, yadda." But I said that I really liked cooking and working at IHOP was amazing at that point of my life. I absolutely loved it – I worked all the time and I loved every bit of it.
PK: You have a couple of new concepts opening up in a short time span. Can you walk us through them?
TD: The Cupboard is first [in Uptown Urban Market] and then Roots will be next in Trinity Groves. That will be my Southern restaurant, so it will have a lot of the things I grew up eating in Louisiana and Texas. It'll be a lot of things close to home. It's funny because there's not a lot of places that sell the things I grew up eating. You'll have mom-and-pop, hole-in-the-wall Southern. Then you have modern Southern, which is not what I grew up with eating either. I'll have a creative place where people feel good about going and they can still get dressed up if they like, and bring their friends, family and co-workers. The dishes will be approachable. There'll be a bar, which will be different than what most mom-and-pops have. We'll also have a patio, so that right there is what separates us from everyone else. I'm super excited about it. That will be called Roots Southern Table, but we'll also have Roots Chicken Shack in Shops at Legacy in Plano.
PK: Why Trinity Groves?
TD: Well, we had been looking for a space for Roots for a while. I'm really trying to keep everything under $20 for our entrées, and when you start looking at places that are expensive, you realize you'd have to sell a million [entrées] a day in order to pay rent. We've had spots where we were down to the wire and about to sign the paperwork and something just didn't work out about it. It was never supposed to be. Plus, I've always loved the Trinity Groves area. I think it's a great concept. I like the energy there and how people come and they don't have to be in one area; they can kind of crawl. The other thing I like is that it's still that West Dallas, South End feel where you still have that Dallas connection. The most popular place for out-of-town people are Uptown and Downtown. We're just a hop and a skip away at this location. There's so much energy there and I love it.
PK: How important was it to open up your own space after being on TV?
TD: I feel that, for some people, they never really know who you are. They see you on TV and then they meet you in person and they're like, "Oh gosh, that's not the person I thought it was going to be." You know? It happens all the time, including people I've met. At the end of the day, the person you see on TV is the same person whether they're with family. I'm always pretty consistent. I have a love for food. As much as I love TV, and it has opened up so many opportunities, I feel like doing TV without a restaurant doesn't make any sense. You want to have a place where people can come in and enjoy your food. These restaurants are not just something that came out of the wind. These are things we have really thought about and put a lot of consideration into. It's going to be a great thing for guests to come and taste my food and taste all the great things I grew up with.
PK: In your TV career, you've been on shows like "Top Chef," "Cutthroat Kitchen," "Bar Rescue," "Hungry Investors," and talk shows like "The Talk" and "The Chew."
TD: Yeah, I've a nice go-round with the culinary shows. I've been doing "Chopped" and "Chopped Junior" lately as a judge and that's been fun.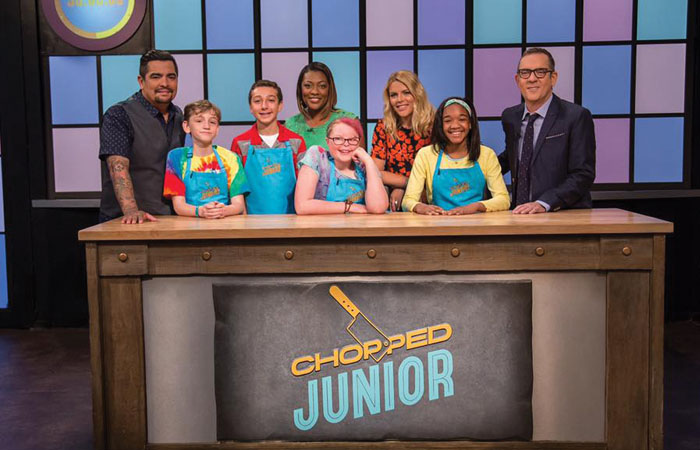 PK: Is it hard to chop the kids?
TD: You know, it wasn't as hard as I thought it was going to be. I don't know if that means that I'm an evil person, but when you're really watching the kids, you see that they're so talented. They're so grown up in the way they approach things. I love that they can do whatever. You know, we sometimes get stuck in our head about this and that. They just go for it. It makes them quite brilliant. Half of the time they already know what they messed up on before you say it. I try not to drill it in. It's worse when you have to tell the person at the very last round. That's the worst because it's the winner and loser. The first two are easier because it's like, "Hey, you messed up. I don't have to tell you that. You know you messed up." And you're never supposed to apologize but you always want to say sorry.
PK: In your own TV competitions, does any challenge stand out as being really hard, weird, etc.?
TD: I've done everything. Probably the absolute craziest was one of the [challenges] I got eliminated for on "Top Chef All Stars." It was in the Bahamas diving for conch. It was craziness. I remember we got on this boat, and Padma had just had the baby and she's already in a freakin' bikini looking fantastic. Then here we go like chopped liver. We were like, "Yeah! We're taking a private boat and we're going to enjoy ourselves!"
They said there was a surprise at the end of the ship. Well, they don't pull up to the shore and kind of hang back. Then they said, "When you get to shore, directions will be there. Time starts now." What do you mean time starts now?! People are jumping off the boat swimming to the shore and I was like, "No one told me that we would have to swim!"
I remember Richard Blais was right in front of me and he was really hesitant but time had started. I just pushed him. I told him, "You gotta go!" It was just so crazy, like, who does that? Then of course a storm comes in right as I'm plating up. It was fate – I was never supposed to move on beyond that. I'm serious. I came in number four in both seasons so that was the number for me.
PK: Do you still stay in touch with any of your fellow contestants?
TD: Oh yeah! Kevin Sbraga (who won "Top Chef" season seven), Carla Hall, Arnold Myint, Richard [Blais], Angelo Sosa… I mean a lot of us are still really good friends. Carla and Kevin, and maybe Kenny [Gilbert], are my three greatest of all. We'll talk every month for sure but Kevin and I will talk every week. You form relationships because no one else understands what you went through.
PK: You've also worked with notoriously tough Jon Taffer on "Bar Rescue." What was it like working with him?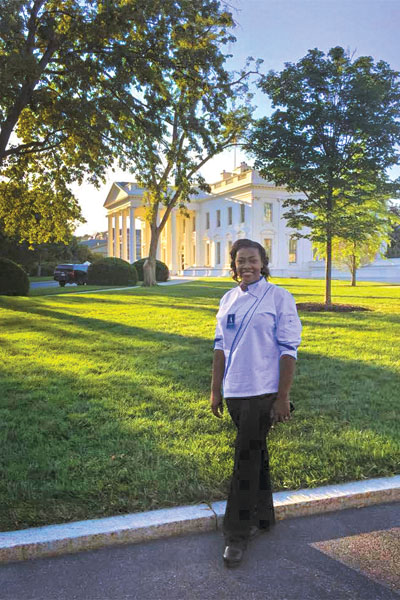 TD: He's a very nice guy. He's very serious about work. At the end of the day, I didn't really understand why the process was the way it was, but the more shows I've done with him, the more I understand. We have five days [to shoot the show]. Filming is only four days. We have five days to turn a place around! I've done a lot of consulting over the last two years, and when you go into an establishment, people aren't always honest with you. They tell you what they think you want to hear. There might be some piece of truth in there, but the majority of it is not true. You have to pull out the truth and unfortunately we don't have time to sit there and baby somebody about feeling better about their restaurant that's losing or their bar that's going down. They made horrible decisions for years and years and don't see anything wrong with it, but they want you to magically come in and put a little fairy dust on it. They don't want to do any work to change it.
I've had some of the craziest, drag out battles over one recipe. They want one menu item to stay on the menu – it's just so important to them. It might be their family's recipe, but guess what? Nobody buys it. People have some emotional connections to things that are just beyond me. I ask, "Do you want to make money?" Most of these people have their houses on the line, and it's a majorly serious issue. When Jon goes in with that seriousness, he's serious because it's important. It's something that you can't feel until you're there. If you'll notice, there's very seldom been an episode where he starts off as rough as he starts off, and ends the same way he started. It is always a stance of, "I'm just trying to get your attention so you can see there's a problem." It just happens that the way he does that is he says, "You're a piece of crap." By the end, they're hugging.
PK: It has to be really rewarding for you to go into these establishments and help them change into a profitable business.
TD: Oh yeah! I love working with mom-and-pops. In fact, a couple of years ago I started TD Concepts, and I started consulting with mom-and-pops. I love the idea of being able to help them. What I didn't account for is how stubborn people are. Eventually I was like, I'm just going to open my own.
PK: Is there anything in your career of which you're especially proud?
TD: We were invited to cook at the White House twice within a 12-month period. They actually cooked our famous duck fat fried chicken both times. It was great!
PK: Were there a lot of people or was it a smaller event?
TD: Yeah, you know, me and Michelle! We hang out! [Laughs] No, typically when we go, we go to the mess hall that's for the top 10 percent of the people that work there. There were about 100 people last time we went [in February 2016]. It was great! We got a chance to go into the Oval Office last time. It's crazy to think about all of the people who had been in that office before. It's so much bigger than you or me. For me, it always goes back to thinking, I'm the little girl from Beaumont, Texas who all she wanted to do is cook. Now looking at those moments, I was standing in the freaking White House. Little girl from Beaumont, Texas! I feel like if I can do it, then everyone can do something special.