Jason Day Drops Longtime Caddie For Former College Roomate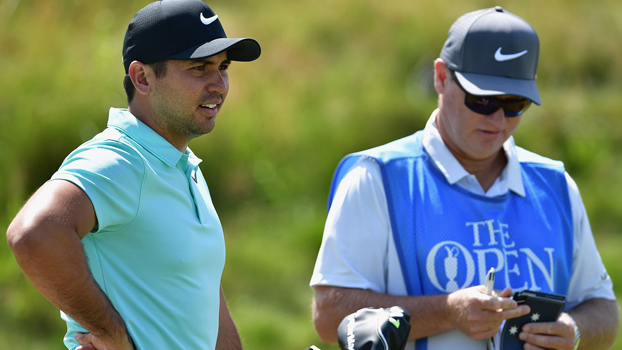 Jason Day has known swing coach and father-figure Colin Swatton since age 12 when Day's father passed away. Swatton has been on Day's bag since the Aussie turned pro.
From what I'm hearing this is a permanent change and not a 1-week deal for @JDayGolf to Luke Reardon on bag, will confirm w/J Day today

— George Savaricas (@GeorgeSavaricas) September 13, 2017

Day has endured various injuries, illnesses and his mom battling cancer. He also hasn't won an event since the 2016 Players Championship.
Yet the duo are reportedly still on speaking terms…
Yes it's true. @JDayGolf will try out high school roommate Luke Reardon as his caddie this week. Col Swatton remains coach.

— Ben Everill (@BEverillPGATOUR) September 13, 2017
This is just the latest in high profile player/caddie marriages to end this season. Rory McIlroy announced he leaving J.P. Fitzgerald for good friend Harry Diamond thru the FedEx Cup playoffs. Phil Mickelson also parted ways with Jim Mackay after 20 years together and is using his brother, Tim.
Being a long term caddie for one player is always an iffy proposition. Yet, I can't recall so many long relationships biting the dust in the same year.