Phil The Thrill Can Still Spike TV Ratings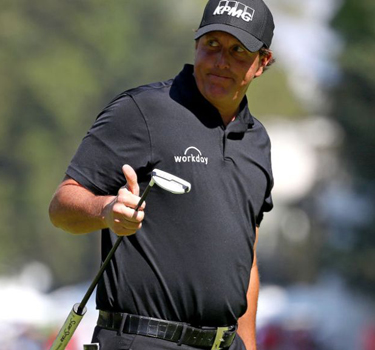 Phil Mickelson has his legion of fans. And those fans prove The Thrill can still move the TV ratings needle.
Lefty's playoff win at the WGC-Mexico Championship spiked TV ratings by 21% from 2017.
VIEWERSHIP: Final RD coverage of the @WGCMexico on @NBCSports earned a 2.89 Overnight rating (2-630p ET), +21% vs 2017. Coverage peaked (4.51) from 6-6:30p ET during the playoff won by Phil Mickelson over Justin Thomas. pic.twitter.com/y11cN3gZj4

— Golf Channel PR (@GolfChannelPR) March 5, 2018

Can you imagine how the ratings would explode with a Masters Sunday final pairing of Phil and Tiger Woods?
Can you?
Even with all major sports taking a TV ratings hit, any sane sports fan would believe a Mickelson/Woods Sunday final pairing breaks the ratings record (15.8) back in 1997 when Tiger blew away the Masters' field for his first major win.