Tour Player Morgan Hoffman Reveals He Has Muscular Dystrophy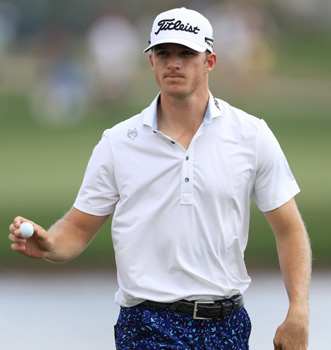 Tour player Morgan Hoffman revealed to The Players' Tribune that he's been diagnosed with Muscular Dystrophy.
In November 2016 I was diagnosed with muscular dystrophy, an incurable disease. The last few months have been the most trying of my life. I have a new reality now, and a new purpose.
In 2011, I started to notice that my right pec was deteriorating. I could see it in pictures and in my reflection in the mirror. So I started to seek the help of specialists all over the country, and even several in Canada. That was the beginning of a five-year period of misdiagnoses, frustration and confusion. I visited over 25 doctors. While they were "racking their brains," my weakness progressed, my swing speed decreased and I continued to lose muscle in my chest. Today my entire right pec is almost gone.
It was the doctor.
"Morgan, the results came back," he said. "You have muscular dystrophy."
I was shocked.
"Well … what does that mean?" I said. "Am I going to be O.K.?"
"I'm not sure, I'm just telling you the results."
The rest of the call was pretty much a blur. But before we hung up, the doctor told me one last thing.
"There's no cure."
Before I tell you what this will mean for me going forward, I have to tell you where I'm coming from — for myself as much as anything. To be honest, my diagnosis still hasn't really sunk in yet. Maybe this isjust a bad dream. Maybe my pec muscles will just grow back. Those were some of my first thoughts.
I know that I must fully accept this challenge, but doing that is so hard. The reasons why I know I'll be able to persevere — to conquer the future that's in front of me — are my childhood, my best friends, my family, my mentors and my dreams.
Even though the type of muscular dystrophy that I have doesn't pose an immediate threat to my life, there is a good chance that it will shorten it. I don't know when that will happen, because there's no way to gauge the speed at which the disease will spread.
But please know this: This disease won't keep me from achieving my dream of winning on the PGA Tour — and it shouldn't keep anyone else from chasing their dreams either.