Ultra-Premium Honma Raises The Luxury Bar With New Sticks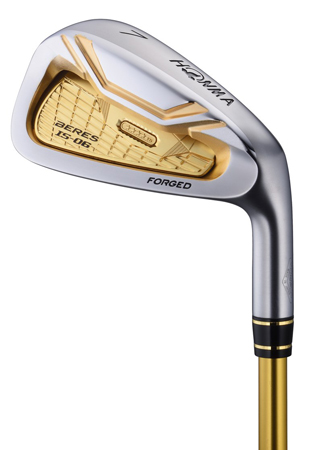 Ultra-premium Honma has offered expensive sticks for over 60-years. Now, they have two new lines that'll raise the luxury bar to even greater heights. The drivers, fairway woods, hybrids and irons are the Beres 06 and the BeZeal 535 models. Of course they'll set you back quite a bit of coinage.
Golfdigest.com's equipment guru Mike Stachura gives the details of the wallet-shrinking line aimed at average players who want a draw bias, forgiveness and high launch and features what the company calls "the longest and easiest to hit product the company has ever produced."
Honma's ultra-premium priced model with slightly lighter weights, more advanced materials and more intricate constructions, as well as prices that can reach upwards of $1,800 for a driver and $8,000 for a six-piece set of irons. Those price tags can depend on—literally—how much platinum and 24-karat gold is included in the final finish (including ferrules and grip caps) and the seniority of the craftsman making your clubs.
Of course, that's not counting any exotic shafts you care to add. Anyway, it's a big spend for average players. But we golfers know "purchase rationalizing" is an easy alibi when chasing the almighty consistent golf shot.
Honma joins an increasingly crowded category of premium sticks along with PXG and Seven Dreamers golf shafts. Spend away…