2018 Best of Private Clubs

Well sports fans, it is that time of year again, where those of us here at AVIDGOLFER Magazine get together and ponder the greatness that is the private club industry here in DFW … and bang our heads against the wall until we figure out which of the dozens of awesome clubs is the most awesome (at least for this year).
This time last year, we lamented about the strange summer of 2016, and how it laid waste to even the best Bentgrass greens in North Texas, prompting us all to eagerly look forward to more clubs converting to Bermuda grass greens. Well, it is a year later, and we are now looking at five more courses on the list that have Bermuda grass greens, and we would feel pretty comfortable betting that, in the next five years, many more will follow suit.
The other highlight in our rankings this year is that of growth. It has been a long time since the private clubs saw a brand new member added to its list, but over the past year we've had two new clubs come on line – Trinity Forest and Maridoe Golf Club – making our "Best Golf Club" category much, much more competitive.
Both courses add some real power to our rankings – and to the private club scene in DFW – and we expect them both to be major players in these pages for years to come. But where will they fall in our rankings? Do either (or both) of them have the strength to challenge the best golf clubs on our list? You'll have to keep reading to find out.
We say this every year, but things really are changing in DFW – evolving may be the better word. It's very rare to find a club that is sitting back and feeling comfortable; instead, almost every single club on our list has made either major or minor improvements in the last few years, and many are currently still working (or plan to be soon) on making themselves better. As always, we can't wait to see what each of them do next year.
So, to all our readers, we hope you enjoy this year's Best of Private Club Rankings.
---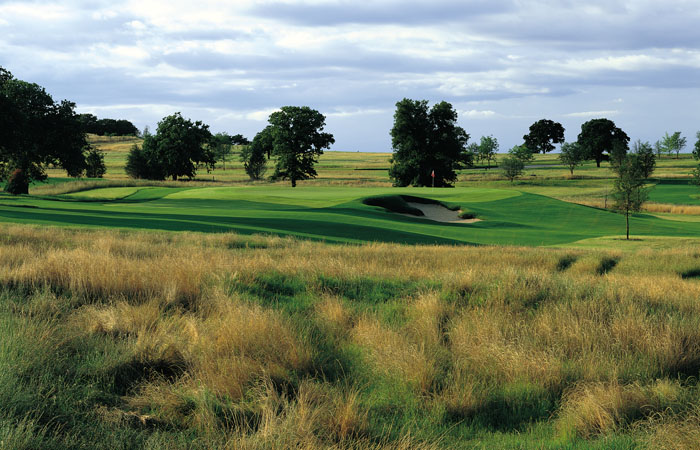 Best Overall Country Club – The Vaquero Club
It isn't really a secret that The Vaquero Club is the best Country Club in North Texas. Plenty of country clubs in DFW have attributes that make them phenomenal, but The Vaquero Club has all those attributes wrapped up into one uber-elite product. The golf course is one of Tom Fazio's best designs in Texas, surrounded by a superb cluster of facilities and amenities.
Vaquero has been the top dog in the Country Club category for almost 20 years and, despite the numerous other facilities and amenities, everything starts and ends with the golf course. Driving in, you immediately get a taste of what is to come as you pass the beautiful par-3 10th hole, a picturesque par 3 that is a great representation of the entire course. The Zoysia fairways and Bentgrass greens create some of the best playing surfaces in all of Texas, and many of the holes, especially on the back nine, wind serenely through the trees and around a peaceful lake (where fishing is also an option).
Vaquero has all that you could ask for, even if you aren't a golfer. There's the championship-level tennis courts, and stately (yet comfortable) clubhouse with some of the nice locker rooms we've ever seen. And the food and service is out of this world, which is what you would expect from a place like Vaquero.
It is going to take a quite a lot to dethrone the King, and, as far as we can see, The Vaquero Club has no plans to ever relinquish its stranglehold on the Best Country Club in DFW.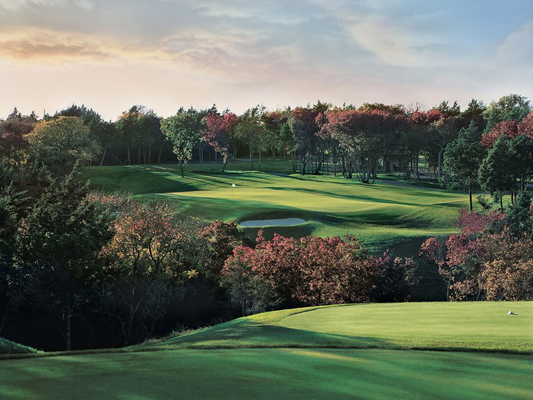 Best Overall Golf Club – Dallas National Golf Club
Dallas National Golf Club once again unanimously earns our vote for the Best Overall Golf Club in Dallas-Fort Worth. Dallas National has been, since its inception, the gold standard that all other golf clubs (and most country clubs, for that matter) should aspire to emulate. They are, in a word, flawless. Every detail has been meticulously inspected, combed over and perfected. We'd challenge any golfer to spend a day there and not come away amazed.
This 2018 crown for Dallas National may be the most impressive since we started doing these rankings, because the "Golf Club" market in DFW got a major upgrade in the last 12 months in Trinity Forest and Maridoe. Those two brand-new clubs, along with Preston Trail and TPC Craig Ranch, suddenly pose a legit challenge to Dallas National, and will push the champ hard over the next few years.
But Dallas National isn't sweating it; in fact, the club is making a serious case to extend its lead over the competition. The club is almost finished with a brand new teaching/practice/club fitting facility next to the driving range that will make even professional golfers salivate, and they've added Trackman technology to their entire range.
Another world-class Tom Fazio design, Dallas National gives you rolling elevation changes and stunning views that you won't find anywhere else in DFW, and very few other places in the entire state. As the gold standard and industry leader among local golf courses, it is easy to see why Dallas National has earned the title of Best Overall Golf Club.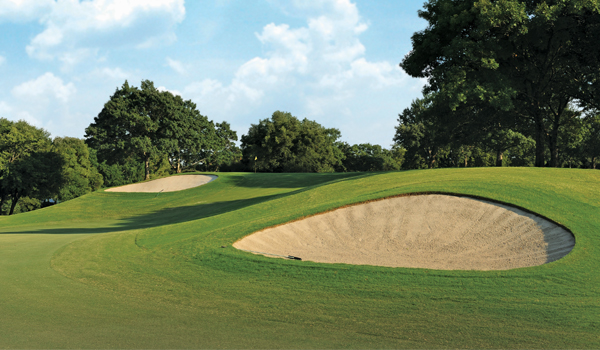 Best Country Club – Elite Category ($60,000 and up)
1. Shady Oaks Country Club
2. Lakewood Country Club
3. Royal Oaks Country Club
4. Brook Hollow Country Club
5. Dallas Country Club
The Elite Country Clubs list is the Rose Bowl of DFW Golf – the "Granddaddy of Them All." Not because the clubs are all old, but because these are the big boys, the heavyweights, the trendsetters. The patriarchs. These clubs provide their members with the best of everything, and represent some of the best clubs in the state.
This year, Shady Oaks Country Club makes a nice jump to claim the title atop of the Elite Category. Shady Oaks has always had legendary cache and history, and a top-notch golf course, but the recent completion of the Little Nine short course/practice facility/game improvement nirvana puts it over the top. The best club in Fort Worth has everything you could ask for, and will soon undergo even more upgrades at the hands of Geoff Ogilvy's architecture firm.
Coming in just behind Shady Oaks is Dallas' Lakewood Country Club. Narrowed out for the top spot by just the slimmest of margin, Lakewood may be the strongest runner up this category has ever seen. The club has basically all new digs across the whole facility, with nearly every inch getting an upgrade in the last three to four years. Our favorite feature? The underground parking garage, the only course in DFW to have one. Lakewood also deserves high praise for the elite level junior and amateur tournaments it hosts throughout the year.
Royal Oaks Country Club continues its long-standing stay near the top of this category after another successful year. Royal Oaks doesn't get the credit it deserves for being the first elite club in DFW to replace its Bentgrass greens with Bermuda – which the club did three years ago – but now that multiple other clubs in the Metroplex have followed suit, Royal Oaks should be viewed as the ultimate trendsetter. Their greens are so good, it is a wonder that all clubs don't follow their lead.
Brook Hollow Golf Club in central Dallas has been a mainstay in the Elite Category every since we started these rankings. The club may be one of the better-known Elite clubs in Texas, with great history, cache and home to many famous golfers throughout history. The A.W. Tillinghast design is old-school but timeless, with its 1920s roots still showing through in the current layout. On any given day, the clubhouse is usually littered with some of the most powerful movers and shakers in Dallas, and the club truly stays ahead of the curve with tweaks and improvements almost every year.
Rounding out the Top 5 in the Elite Category is Dallas Country Club, arguably the most exclusive club, with the most coveted membership, in Dallas. Located on Mockingbird, behind the hedges you'll find a looming clubhouse that looks like a stately castle, making it one of the most uniquely impressive pieces of property in DFW. The Tom Bendelow-designed layout is on the short side (only about 6,300 yards from the back tees), but the fairways are tight and the greens are difficult, making it an excellent challenge for all players, and a golf course you can't overpower.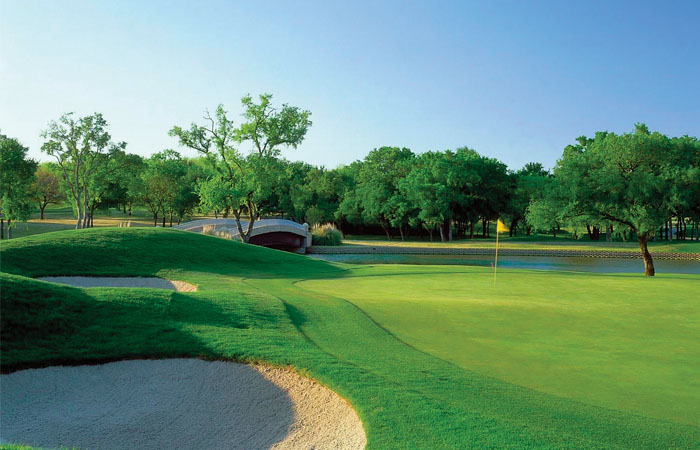 Best Country Club – First Class Category ($25,001-$59,999)
1. The Four Seasons Golf & Sports Club
2. Stonebriar Country Club
3. Gleneagles Country Club
4. The Lakes at Castle Hills
5. Bent Tree Country Club
The First Class category may be our most competitive among the private clubs, and the five at the top are constantly changing and upgrading their facilities and experiences to stay the best of the best.
The Four Seasons Golf and Sports Club is no stranger to dominating this list, as the club has been at the top for as long as we can remember. The Four Seasons feels almost like a golf resort (even when you take away the hotel), with a lavish, recently renovated fitness facility and spa, top-flight tennis courts, dining and two excellent golf courses. The Four Seasons is an international brand that commands excellence, and everything is excellent at the Four Seasons in Las Colinas.
In our opinion, ClubCorp's flagship club in DFW is Frisco's Stonebriar Country Club. The club recently finished up a two-year project that saw all 36 holes go from Bentgrass greens to Bermuda, and the reviews were instantly outstanding. Now, with two golf courses that will have phenomenal greens all summer and a gigantic clubhouse with great views of the property, Stonebriar has become a monster in the category, and one that will be hard to beat.
Just about 15 minutes south of Stonebriar is ClubCorp's other signature masterpiece, Gleneagles Country Club. Last summer, the Kings Course at Gleneagles received all new MiniVerde greens, as well as a complete bunker renovation, and we can't wait to see them in tip-top shape this summer. What is cool about Gleneagles, however, is that the other course – the Queens – will maintain its Bentgrass greens, allowing member a place to practice on both types of putting surfaces.
The Lakes of Castle Hills is the relative rookie in the First Class Category, and to the private clubs rankings in general, as this is only the fourth year the club has been fully private. The club has acclimated itself well to the new competition, however, as all the upgrades and renovation projects are fully complete, and the facility feels like a true, First-Class private club. We don't expect the owners to rest, however, and are eager to watch how Castle Hills grows and improves over the next few years.
Rounding out the First Class category is Bent Tree Country Club in Dallas. Bent Tree is located in a hot spot for private club golf, near Preston Trail, Brookhaven, Prestonwood and Maridoe, but has carved out a nice niche for itself in the First Class category. Bent Tree has the calm, quiet, elite feel of a much more expensive club, but isn't going to force you to pony up six figures to join. We also believe that the course is one of the more challenging in DFW, so if you are a good player at Bent Tree, you can compete just about anywhere.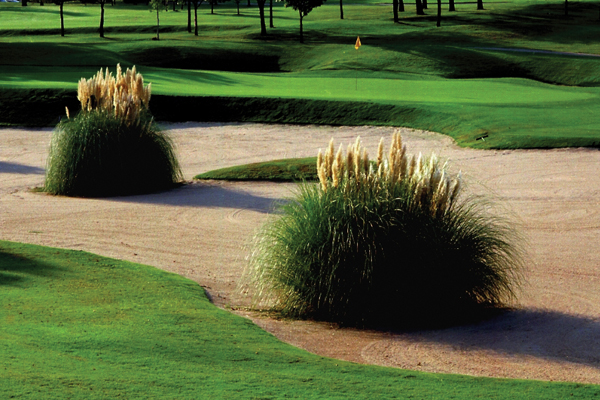 Best Country Club – Mid-Priced Category ($10,001-$25,000)
1. Dallas Athletic Club
2. Las Colinas Country Club
3. Ridglea Country Club
4. Denton Country Club
Due to the ever-changing initiation prices at clubs across the Metroplex, we thought it best to expand the Mid-Price category for a another year. With the expansion, we think it is better than ever.
We have a new leader this year in the Mid-Priced Category – Dallas Athletic Club, one of DFW's most family-friendly clubs. With 36 holes, a giant pool and countless activities, DAC is seems to always be a center of activity for east Dallas families. We love the fact that DAC has two outstanding golf courses, which is hard to find at a low price point, and we also love how the conditions seem to always be top-notch.
Making a little leap up in the Mid-Priced Category is Las Colinas Country Club. A country club that gets a bit overshadowed by its neighbor, the Four Seasons, there is a lot to like about LCCC. The golf course has some nice elevation changes, and a good risk/reward par-5 finishing hole, and the driving range recently got the ClubCorp treatment. We also love the clubhouse's back patio, which has nice views of downtown Dallas, and the Sunday brunch is as good as it gets.
Located in Fort Worth's golf corridor, Ridglea Country Club is a great Mid-Priced option for local residents looking for a higher-end club, but not wanting to shell out massive amounts of dough. With two golf courses, Ridglea offers great variety and options to members, as well as a slew of amenities and facilities that are high quality. It may get overshadowed by nearby Shady Oaks or Colonial, but Ridglea deserves a hard look by any Fort Worth golfer looking to join a club.
Rounding out the Mid-Priced category is Denton Country Club. A few years ago, DCC made some really nice upgrades to the club facilities, including adding a fitness center. Well, the club is at it again, currently working on a new pro shop, new men's card room and bar, an expanded dining space and a new entry way. We love that DCC isn't settling on its quest to improve, and the club is quickly becoming a hot spot for north DFW golfers, and rightfully so.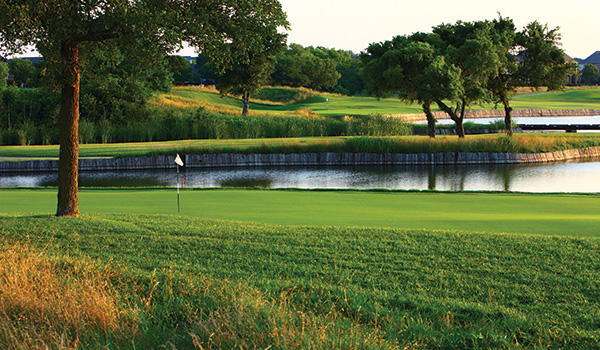 Best Country Club – Value-Priced Category (Under $10,000)
1. Stonebridge Ranch (both courses)
2. The Clubs of Prestonwood
3. Hackberry Creek Country Club
4. Brookhaven Country Club
5. Trophy Club Country Club
The Value-Priced Category is consistently dominated by ClubCorp facilities, and that is because bringing great value to members and affordable prices is what the private club giant does best. This year is no different.
This year, Stonebridge Ranch Country Club takes the top spot in the Value-Priced Category. At Stonebridge, members can choose to join either the Dye Course or the Hills Course Club, but those that join the dual membership get the most value. Last year, the Dye Course underwent a renovation that resulted in new MiniVerde greens and a complete bunker overhaul, resulting in a more playable golf course.
Ever since ClubCorp took over The Clubs of Prestonwood, this country club has been a figure in our Value-Priced category due to its commitment to a great member experience at an amazing price. Much like Stonebridge, members are treated to two golf courses at an incredibly low financial commitment, and the amount of work ClubCorp has put into the Creek Course means Prestonwood is here to stay.
Hackberry Creek Country Club makes a big leap up the rankings in the Value-Priced category, and for good reason. A couple years ago, the clubhouse/dining area received a nice upgrade, but the golf course was lagging behind. Just recently, however, the club completed a large renovation, resulting in new MiniVerde greens and a bunker overhaul across the course.
Coming in at the fourth spot in this category is Brookhaven Country Club. Brookhaven is the ultimate family-first country club. Brookhaven boasts three different golf courses of varying design – two geared toward regular golfers and one specifically built for seniors and kids/junior golfers. The pool, dining and camps and clubs are extremely family friendly, and the service is second to none. If you are looking to join a club for the first time, Brookhaven should be at the top of your list.
Rounding out the Value-Priced Category is Trophy Club Country Club. With 36 holes (a theme in this category), one with Bentgrass greens and one with Bermuda, Trophy Club is a great place for golfers to hone their game. The practice facility is expansive and top-of-the-line, and the club is extremely devoted to junior golf, making it a great place for junior high and high school players to improve their game.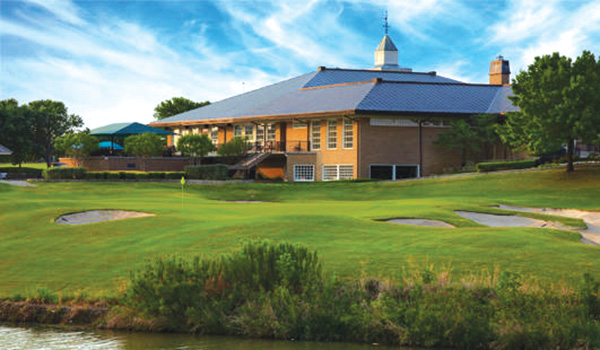 Best Value
1. Hackberry Creek Country Club
2. Stonebridge Ranch Country Club
3. Lantana Golf Club
4. The Retreat Golf Club
5. Shady Valley Country Club
With so many exceptional country clubs and golf clubs in town at great prices, it's very difficult to narrow down the Top 5 in the Best Value category.
No. 1 on this list, with a bullet, is Hackberry Creek Country Club. For the last couple years, Hackberry has been a bit overlooked, being so close to Las Colinas Country Club and the Four Seasons Golf & Sports Club, despite making some nice improvements to the dining area. That changes this year; after completely renovating all 18 greens and all the bunkers on the course, Hackberry has a fresh new look; and at only $2,500 to join, it's practically a steal.
Two facilities, two very different courses, two great experiences all wrapped up in an affordable bow – that is Stonebridge Ranch Country Club. Now, with the initiation fee dipping under $10,000, it is clearly the best value per hole in all of DFW. The Dye Course also got some TLC this year, making it a bit more golfer-friendly, which only enhances the club's value.
On the golf club side, there isn't a better value out there than Lantana Golf Club in Argyle. It is only $5,000 to join and less than $500 per month in dues, and yet the golf course and facilities are that of a golf course well beyond that price range. If golf is all you care about, and you are price-conscious, look no further than Lantana.
The Retreat Golf Club in Cleburne once again comes in with the least expensive dues on our list. We have to double-check this figure every year, because we just can't believe how inexpensive it is, and for unlimited golf no less! Cleburne may be a bit of a hike for some, but if you live in central or south Fort Worth, there isn't a better deal in driving distance.
At only $500 to join, it would be crazy not to call Shady Valley Country Club one of the best values in DFW. We love how easy to walk Shady Valley is, and it is a great place to learn the game as an adult, and to get your kids interested in golf as well. If you are looking to join a club for the first time, Shady Valley would be a great option.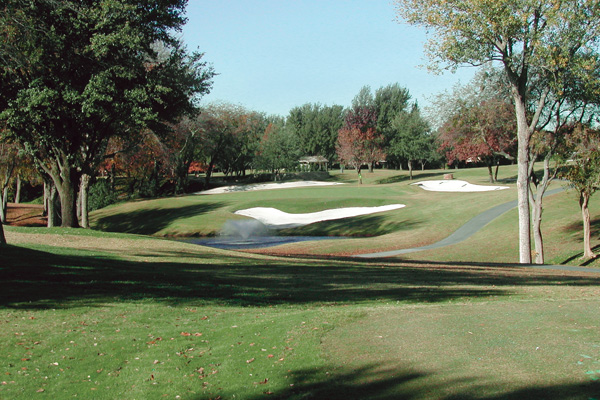 Best Golf Club – Elite Class Category (Over $90,000)
1. Preston Trail Golf Club
2. Trinity Forest Golf Club
3. Maridoe Golf Club
Leading the way in the Elite Class Golf Club category for the fifth year in a row is Preston Trail Golf Club. Preston Trail has some serious competition in this category now, and will have to contend with the two newcomers on a regular basis from here on out, but they are ready to go. The Trail boasts a beautiful, classic-style golf course and an exquisite clubhouse. The homemade ice cream is a nice cherry on top.
Debuting on our list in the Elite Class category is Trinity Forest Golf Club in south Dallas. The most talked about, analyzed and anticipated golf club made its official debut last year, and will host, for the first time, the AT&T Byron Nelson in May. Trinity Forest offers a completely different golf experience from anything else you'll find in DFW, as Bill Coore and Ben Crenshaw designed one of the most unique tracts in the state. The newly opened clubhouse is a monstrous modern beauty, and the range and short course practice area are pristine.
The other club making its debut in our rankings this year is Maridoe Golf Club, built on the site of the old Honors Club. While kept more under wraps than Trinity Forest, Maridoe Golf Club may offer the most impressive pure golf course on our entire rankings, country clubs and golf clubs alike. The home of the UNT Golf Team is still undergoing some changes, and a new clubhouse is expected to be complete some time in 2019, so when everything is finally finished, all other clubs above it need to look out, because Maridoe will continue to be a club on the rise.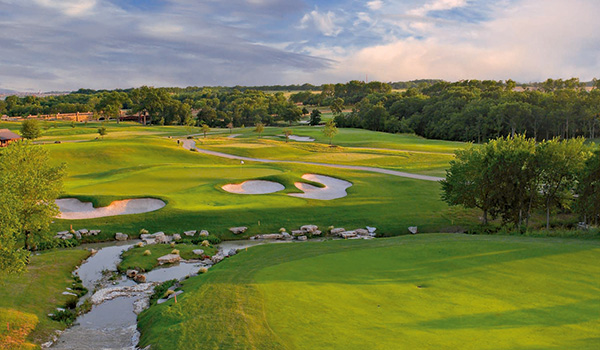 Best Golf Club – First Class Category ($35,000 and Under)
1. TPC Craig Ranch
2. Timarron Country Club
3. Lantana Golf Club
4. Gentle Creek Golf Club
With the opening of Trinity Forest and Maridoe, we've adjusted the First Class Category a bit, and with that adjustment, TPC Craig Ranch in McKinney claims the top spot in the category. For years, Craig Ranch has gone toe-to-toe with the big boys in our Elite Class rankings, and its golf course and amenities are top-notch, evidenced by the number of Tour pros that set up shop out there. The $35,000 initiation fee makes it a steal.
Coming in second in the First Class category is Southlake's Timarron Country Club, a mainstay in this category of years. Tucked away in Southlake, Timarron is both a high-level club and a great value for the neighborhood. The golf course is a constant favorite among all ClubCorp properties, and the waitlist to become a member is always very full.
Another strong presence in this category is Lantana Golf Club. The Argyle mainstay underwent a sizeable renovation to the practice area a few years ago, and now boasts one of the best ranges/practice areas in all of north DFW. The golf course may be criminally underrated, and both the front and back nines feature some truly standout holes; the rustic clubhouse has a friendly, cozy charm about it.
Gentle Creek Golf Club in Prosper rounds out the First Class category among golf clubs. One of D.A. Weibring's most fun designs to play, Gentle Creek has become a very popular – and affordable – golf club option in far north Dallas. The clubhouse and outdoor eating area are inviting, making for an enjoyable place for members to hang out.
The Outlier – Rock Creek Resort
Rock Creek is the top outlying course in North Texas, and the Jack Nicklaus-designed track is quite a beauty. Built on the banks of the Red River about 90 minutes north of DFW Airport, Rock Creek is built within a beautiful grove of trees, creating a quiet, tranquil environment. The creek – Rock Creek – comes into play on multiple holes, and the wildlife one runs into creates a special atmosphere. Members also have access to Lake Texoma via the Lake Texoma Texas Marina for boat rentals, and avid outdoorsmen can spend time in the nearby Hagerman National Wildlife Refuge.
Not Ranked
– Northwood Club
– River Crest Country Club
One of DFW's oldest and most historic clubs, the Northwood Club is still shut down while undergoing a club- and facility-wide renovation, but is scheduled (tentatively) to open back up later this spring or early summer. Architect Tripp Davis is at the helm of the renovation, and he has rebuilt tees, greens and bunkers all across the golf course, and made major changes to the layout of a few holes. A four-hole short course has also been added to the property, which should be a range rat's dream. It has been a while, and we miss it, but when Northwood does reopen, it is going to be amazing.
The other country club that was omitted from the rankings this year is River Crest Country Club in Fort Worth. John Colligan and Colligan Golf Design is in charge of the renovation at River Crest, which is a complete redo of the green surfaces and complexes. The club is also rumored to be moving some tee boxes around in an effort to add a bit more yardage to the golf course, which, for years has been one of the shorter courses in DFW.