Are Augusta National's Greens Really That Hard?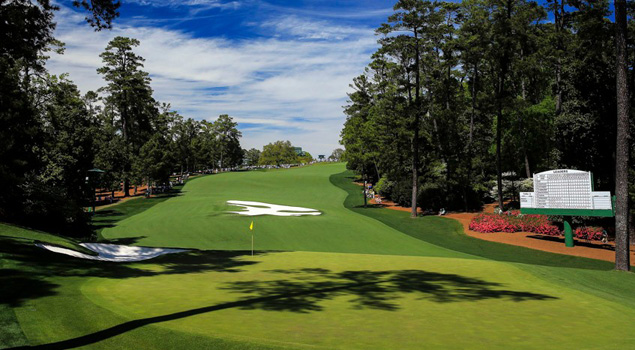 The Augusta National greens are supposed to be the biggest defense against low scores. Combining slope and tile-floor fast stimpmetered carpets, they are a 3-jack waiting to happen anywhere, anytime.
Yet, as Golf.com's Mark Broadie reports, the greens are surprisingly no more difficult than those on the regular tour stops.
With Augusta's fast, undulating putting complexes, you might suspect that players miss more six-footers here than on a typical PGA Tour course, but you'll be surprised to learn that they actually sink two percent more at Augusta. (Yes, that's a lot!) Why? ANGC's greens are so expertly manicured that putts simply roll truer—so true, in fact, that players sink more putts inside of 10 feet at Augusta than anywhere else!
However…
The main difficulty is keeping missed putts close enough to the hole to avoid three-putting. Over the past four years, Augusta has the highest three-putt rate of any Tour stop. Players three-putt 5.4 percent of Augusta National's greens, compared to the Tour average rate of 3 percent. From any distance, you'll see about 80 percent more three-putts at Augusta.
What about longer shots? Jack Nicklaus has said that Augusta National is the quintessential second-shot golf course. To test Nicklaus's theory I looked at the field's proximity-to-the-pin averages on shots taken from 125 to 200 yards on a course-by-course basis. It turns out Jack knows what he's talking about. Augusta ranked number one in difficulty, with players leaving themselves an average of 31 feet from the hole (the Tour average for all courses is 26 feet). Put another way, Masters competitors leave shots as close to the pin from 150 yards as players do on all other Tour venues from 170 yards.