Brooks Koepka Says Garcia 'Acted Like A Child'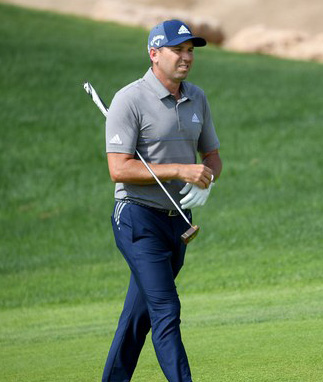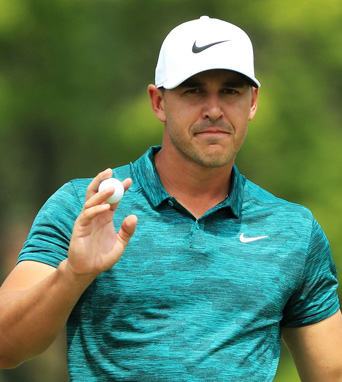 Brooks Koepka is on a media barnstorm mission these days. One of his interviews includes thoughts on Sergio Garcia's tantrums last weekend at the Saudi International. Let's just say Brooks is not a fan of Petulant Serg's childish antics as he tells Brian Wacker.
"Ugh, it's frustrating as a player to see, to act like that, to disrespect everybody," said Koepka, who was playing two groups in front of the former Masters champion but didn't know what happened until afterward. "To act like a child out there is not cool. It's not setting a good example and it's not cool to us, showing us no respect or anybody else."
When Koepka was asked if there were any issues with the course that might have led to the outburst, he said no. He also expressed his disappointment in the 39-year-old Spaniard.
"Dustin [Johnson] didn't have a problem with it," he said.
"That's just Sergio acting like a child," Koepka continued. "It's unfortunate that he's got to do that and complain. Everybody's got to play the same golf course. I didn't play very good, but you didn't really see anybody else doing that. You're 40 years old so you gotta grow up eventually."
Amen.
Koepka also addresses the rumors of his dustup with Johnson and his take on Patrick Reed at last year's Ryder Cup via Golf.com's Dylan Dethier.
"I like Patrick, Patrick's a good dude," he said. "He just beats to his own drum. He's very family-oriented, kinda sticks to himself. He's not out playing practice rounds with a lot of guys. He's got his wife, his caddie, his team which is kind of around him. And he's a successful player; he's good at what he does."
Brooks added that Reed followed up with an apology to the U.S. team's group text. "Obviously the things with Patrick, it just kinda took on a life of its own. We've got a group text, and there were some texts that were sent, and he kind of apologized for some things."
Koepka said he thinks that half-truths can get a life of their own, citing his alleged physical altercation with Johnson as an example. "I think a lot of times, somebody catches wind of something and then they kind of make it their own story, like a game of telephone," he said. "The stuff with me and DJ, you saw that, and, I mean, if we really got into a fight one of us would have got a black eye, I can promise you that."
It's good to see Hambric Sports shrewdly arranging for client Koepka the opps to dish with the press as Brooks has stated the media essentially treats the three-time major winner as a comparative afterthought.