Curious Stories Swirl Around James Adducci, The $1.275 Million Winner Betting On Tiger Woods' Masters Victory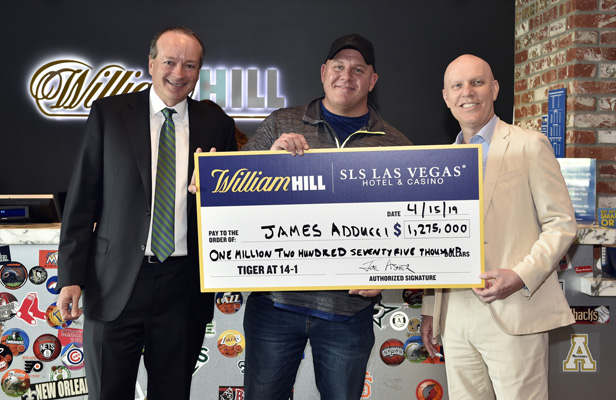 James Adducci has understandably been the center of attention after his $85,000 bet on Tiger Woods (14-1 odds) winning The Masters paid him $1.275 million. Yet, the downside is you want to be on high alert when the press does its dogged digging into your life.
USA Today's AJ Perez has the pros and cons of your private life publicized to the masses. The good news for Adducci is he's still a millionaire.
Adducci, a 39-year-old self-described day trader from Wisconsin, hauled in nearly $1.2 million with Woods' victory. A mini media tour followed Monday, during which Adducci described how he flew to Las Vegas earlier this month, took a bag he'd purchased at Walmart filled with $85,000 and made his first sports bet.
"Some of the interviews have been kind of misunderstood," Adducci told USA TODAY Sports late Monday night. "Some of the stuff – the personal stuff – I should have thought about more. I'm a normal guy."
As details in the interviews with various outlets differed, USA TODAY Sports investigated who Las Vegas' latest sports betting millionaire was – and court records showed a long criminal past with multiple domestic violence convictions.
Also according to court records, Adducci has pleaded guilty to charges 12 times – including non-criminal disorderly conduct – since 2006. He served 30 days in jail for his second OWI arrest in January 2015. He also served one day each over bail jumping and disorderly conduct pleas in separate cases in 2014.
"This has nothing to do with (winning the bet)," Adducci said when USA TODAY Sports asked about his arrests. "Check out the years of what you were talking about. OK."