Koepka Agrees That Patrick Reed Cheated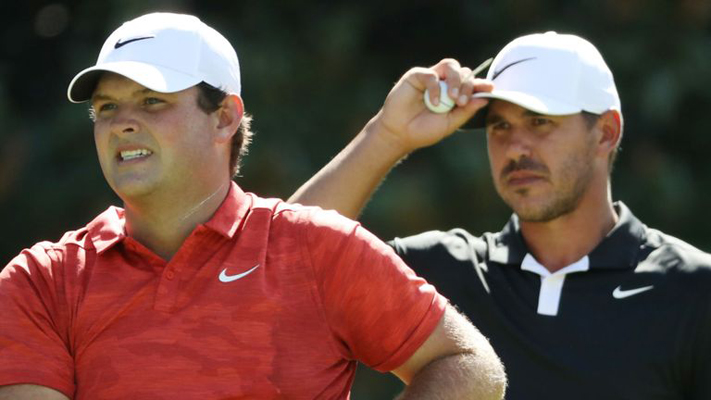 Brooks Koepka treats the sedate world of golf like a football field. Take no prisoners and talk trash whenever the mood strikes. Which makes him a compelling figure in pro golf. During an interview, Koepka dished out some honesty on the Patrick Reed bunker controversy. As usual, he pulled no punches via GolfChannel.
"Yeah. I don't know what he was doing, building sand castles in the sand. But you know where your club is. I took three months off and I can promise you I know if I touch sand. If you look at the video, obviously he grazes the sand twice and then he still chops down on it."
Koepka compared the Reed situation to the Astros sign-stealing scandal and said that there's "no room" in the game for intentional rule breaking. He said that most rules infractions are difficult to prove, unless the players are caught on camera.
In fact, during a U.S. Open (he didn't specify which year), Koepka said that he watched one of his fellow playing competitors blow a drive right, into 6-inch rough. He saw that player take out a 3-wood and pat down the thick rough behind the ball, only to then grab a wedge and hack the ball out 60 yards down the fairway. Koepka looked at the other player in his group and said, "This ain't right."
"It goes on a little bit more than people think," he said, before adding: "I've been guilty of it. I haven't opened my mouth. But now if I saw it, just because of where I'm at in the game, the stature that I have, I would definitely say something."
Keep dishing the honesty Brooks. The sport needs a fearless spokesman.
BK also talked about his balky knee post surgery via Christopher Powers at Golf Digest.
"It was a lot worse than we let on," Koepka said. "A lot of pain. I'm nowhere near 100 percent, I don't know if my knee will ever be 100 percent. It's one of those things where I'm just trying every day.
"To be honest with you, Monday [at Riviera] was the most pain I've had since I tore it. You have good days and you have bad days and you've just got to really watch it. Now it feels stable though. I don't feel like my knee, when I'm walking, it's going to go out to the left or go inside on me. It feels stable. It's just strengthening things. But yeah, there's still pain there."