Koepka Has Some Concerns Playing Without Fans In Attendance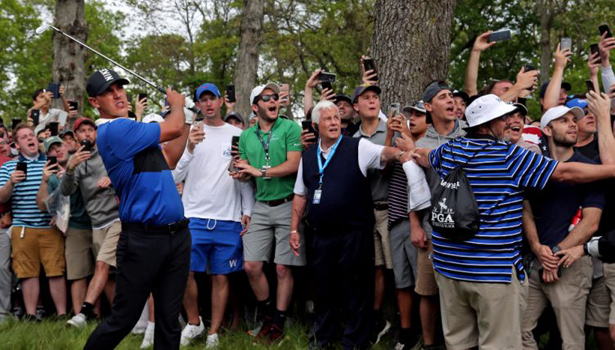 Brooks Koepka has ideas on how the new proposed PGA Tour golf schedule with no fans will pan out.
The Charles Schwab Challenge at Colonial is slated as the first event in June 11-14. But no fans and limited volunteers will offer challenges.
GolfChannel's Brentley Romine has the details.
"It's going to be awful without fans," Koepka said.
"The energy that the fans bring, that's what we all live for, we all strive for; it's going to be so weird," Koepka said. "You want to play coming down the stretch and have everyone cheering for you. Imagine this: you sink the putt on the last hole and no one's clapping. You're just there by yourself, and you're like 'yes!' Just you, your caddie and just silence."
Koepka also predicted some higher scores. Without fans, there's no need for grandstands (so long, grandstanding) and there are also fewer eyeballs to search for wayward shots.
"Every once in a while, we just hit some foul balls and the fans kind of help you find it," Koepka said. "I mean, guys are going to lose balls because of that."
That was the first thing that came to mind. When we weekend hacks play, finding wayward shots is tough and I always wondered how successful Tour pros would be finding lost rocks without the usual help. The lack of fans will be a weird optic on broadcasts, looking more like a lower level event or more likely a practice round.
In this current climate we'll need to readjust our expectations.