McIlroy And Koepka Are Mighty Frustrated Over Unpenalized Slow Play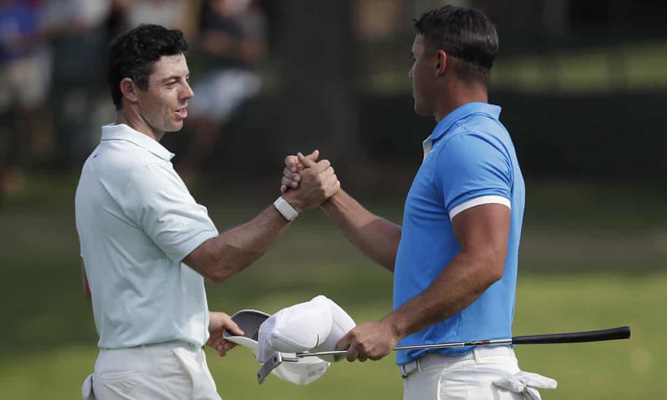 Rory McIlroy marched in lockstep with Brooks Koepka as they showed their frustration with the ongoing issues of slow play. If players of their stature don't motivate the governing bodies to start laying out penalty strokes, how can anything work?
Golfweek's Andy Kostka delivers the details.
Koepka:
"I get that you can take a long time for your thought process, but once you're done thinking about it, just go. What else is there to do? That's been the problem I have," Koepka said Wednesday. "It's just gotten out of hand. It seems now that there are so many sports psychologists and everybody telling everybody that they can't hit it until they are ready, that you have to fully process everything. I mean, I take 15 seconds and go, and I've done all right."
McIlroy:
"For me, I think the guys that are slow are the guys that get too many chances before they are penalized," McIlroy said. "So, it should be a warning and then a shot. It should be, you're put on the clock and that is your warning, and then if you get a bad time while on the clock, it's a shot. That will stamp it out right away.
"I don't understand why we can't just implement that. We are not children that need to [be] told five or six times what to do. OK, you're on the clock. OK, I know if I play slowly here, I'm going to get penalized, and I think that's the way forward."
Koepka believes slow play is "100 percent" on players taking their time rather than hazards and adverse weather conditions forcing increased time and attention to be paid on each shot.
This will only be an issue when the networks start complaining. But since they edit out the non-action, I'm not sure we'll ever see it happen.