PGA Tour Allows Liquor And Gambling Biz To Sponsor Players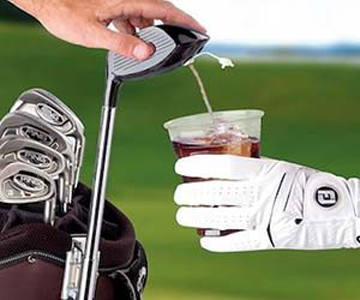 Liquor and gambling. The duo is a popular pair on golf courses. Thus, it was merely a matter of time for PGA Tour officials to see the opportunity money grab and loosen restrictions on those businesses endorsing players.
I remember Grey Goose endorsing Retief Goosen years ago (made sense) and Sergio Garcia hawking Michelob Ultra, but few others–if any on the PGA Tour.
Golfdigest's Brian Wacker has the details.
Effective immediately, the PGA Tour will allow players and its tournaments to be sponsored by certain types of gambling and liquor companies as well as daily fantasy companies.
Endorsements will be limited to entities that have a broad variety of interests — meaning that sponsorships by sports books will still be prohibited — as well as to logos of spirit companies only.
"The benefits of these relationships is tremendous, not the least of which is, from an integrity perspective and having the ability to work with organizations, we'll gain some insight on what's going on, from that perspective, in our sport. Fan engagement is also a key and the ability to reach people who might not otherwise follow our sport."
True meaning? More $,$$$,$$$. It's always about the money.