PXG'S Lawsuit Over Patents Expands To Retailers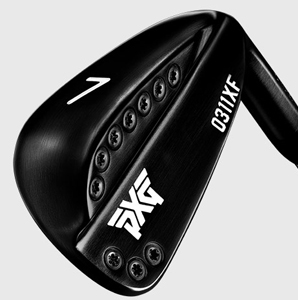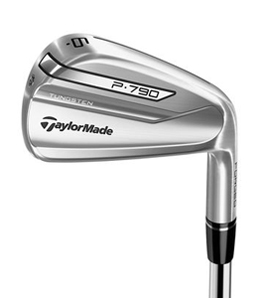 PXG founder Bob Parsons went after TaylorMade for reported patent infringements. Now, I'm no lawyer and this tends to give me tired head, but questions abound as to why Parsons is wasting his time and expanding his case to include golf retailers.
Knee jerk thoughts before the experts chime in.
What's the upside for Parsons except maybe the exposure–no matter if positive or negative? If he loses and TM's sticks are found to be as good at half the cost?
I never understood how a club design's patents (which nearly all are copied at some point) are ever protected in court these days. Does Adams or maybe Sonartec get royalties for inventing the hybrid?
Bringing the retailers into the suit is literally firing salvos at everyone.
Lawyers involved are loving this! A billionaire with limitless resources who embraces disruption and is willing to pay for it.
Golfworld's equipment guru Mike Statchura dives into the details including the results after a judge denied PXG a temporary restraining order (TRO).
While Friday's decision may have been a setback for PXG, it seems to be only part of the company's strategy in pursuing patent infringement against the P790 irons. Lawyers for PXG filed additional complaints on Thursday and Friday against the four largest golf retailers in the U.S. for patent infringement violations tied to their sales of P790 irons. Worldwide Golf, the parent company of golf retail brands Edwin Watts and Roger Dunn among others, was named in a suit filed by PXG in U.S. District Court in California on Thursday. On Friday, PXG filed suits against PGA Tour Superstore, Golf Galaxy and Dick's Sporting Goods in U.S. District Court in Illinois.
According to Allan Sternstein, professor of intellectual property and director of the IP and Entrepreneurship Clinic at the University of Arizona, "Those that infringe a patent are anyone who makes (manufacturers), uses (consumers), sells or offers to sell (retail outlets, golf shops, etc.) a product that falls within the scope of one or more claims of the patent. Accordingly, suing a retailer for patent infringement is totally appropriate under the law."
Still, Al Morris, president of Worldwide Golf, said he was "blown away" when he learned Friday morning that he'd been sued by PXG. Morris was part of a team that successfully invalidated patents in a case filed by Max Out golf over clubfitting patents, a more than two-year struggle that cost Morris "hundreds of thousands of dollars" but ultimately culminated with victory in a review by the U.S. Patent and Trademark Office last month.
"I don't understand it," he told Golf Digest late Friday. "This shocks us. I think he's doing a disservice to the industry. I just don't get it."
A great note by MyGolfSpy's Chris Nickel who says Parsons suing retailers is a genius idea because…
By suing retailers, PXG is taking the road less traveled, but it is a road other have taken with some success. Strategically, the move might make sense, although it's certain to draw the ire of the retail chains targeted, and likely the mainstream wing of the industry as a whole. The reality is these chains won't ever be part of PXG's business plan, so there's no risk of PXG losing sales directly, and we suspect that PXG Founder, Bob Parsons, doesn't much care what his competitors think.
As we said last week…get your popcorn ready as the battle is essentially Parsons vs the entire industry.