Shot Clock Masters Golfers Play Faster–And Better!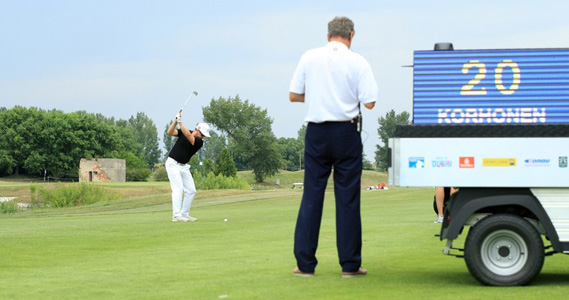 Last week's much anticipated Shot Clock Masters turned out to be a huge success. The Euro Tour's experiment to limit players 40 seconds to hit shaved significant time off the average rounds and the players actually played better. Win-WIN!
Geoff Shackelford posted the revealing (and refreshing) tales of the tape.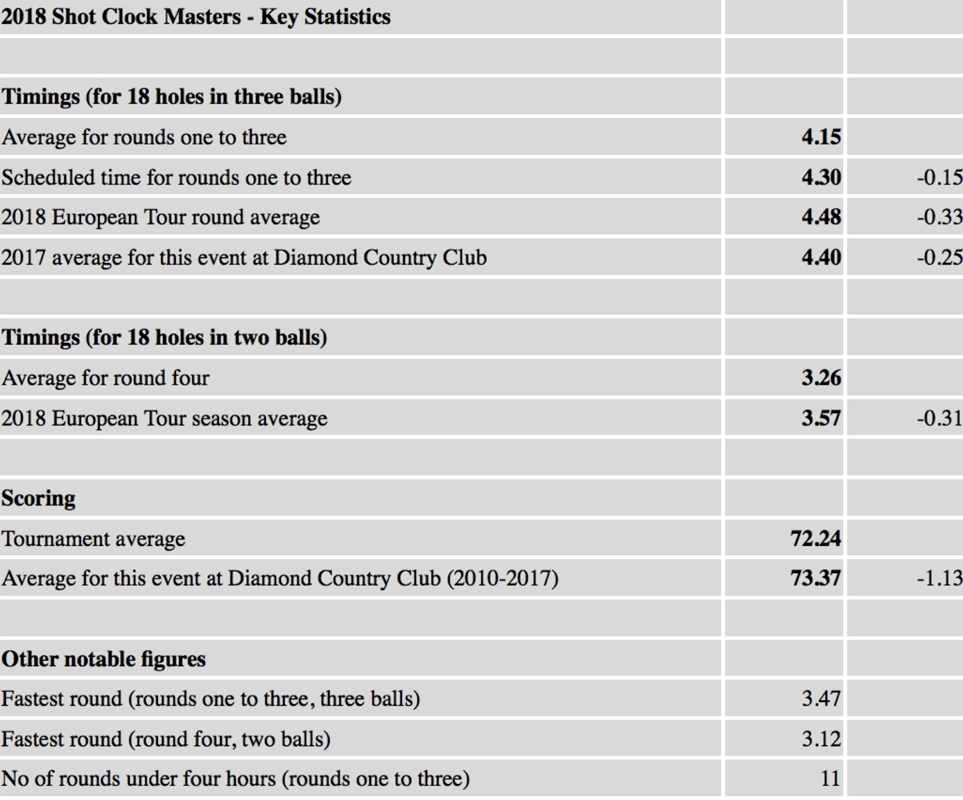 To summarize, the average shot clock round was 30 minutes faster than the 2018 Euro Tour average and scoring was 1.13 shots less!!!
Euro Tour commish Keith Pelley was happy.
🗣 Keith Pelley on the #ShotClockMasters pic.twitter.com/suppeGjKRc

— The European Tour (@EuropeanTour) June 10, 2018
The big question is when will the other Tours (hello Ponte Vedra) realize that quicker is better? Hell, it just might motivate me to see an actual Tour event in person.