Sophomore Matthew Wolff Appears To Be Golf's Latest Can't-Miss Prospect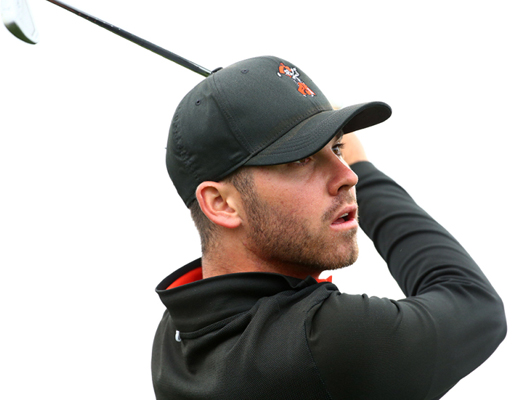 Oklahoma State sophomore golfer Matthew Wolff is on quite a roll. He finished T50 at the Waste Management Phoenix Open while outdriving current Tour bombing sensation Cameron Champ on each of the eight holes they used driver in the first round.
"He brings so much to the table," says his swing coach, George Gankas, "and you can tell in his charisma, the way he hits the ball, the way he carries himself. If he plays like I know he can play, like, oh s—, he's going to be such a huge disruptor." 
However, more impressive is Wolff captured his fourth consecutive NCAA full-field event by shooting a final round 65 to rally from four-shots back. All with a swing that is, uh, quite unique.
The future of golf – Matthew Wolff pic.twitter.com/tI0Lhq8Pr5

— the fried egg (@the_fried_egg) September 15, 2018
Golfweek posted that Wolff is planning to take a stab qualifying for the U.S. Open.
His plan is to qualify for the U.S. Open as an amateur. If he does, he'll turn pro immediately after and forgo his final two years of eligibility.
GolfChannel's Ryan Lavner provides a great peek into what makes the OSU Cowboy tick. including his 134mph swing speed, 190+ ball speed and 350-yard drives.
Wolff hit 80 percent of his fairways last fall, with a 300-plus average. "For distance combined with accuracy, I don't know how you could be better, really," Oklahoma State coach Alan Bratton says. "It's like walking around with a video game. You just tell him where to go and he does it."
The unorthodox swing originally left very Wolff self-conscious especially after a head pro gave a harsh assessment.
Even though his peers marveled at his shot quality, Wolff desperately searched for validation. The head pro's stinging criticism years earlier lingered and left him questioning his direction. "He always wanted to know what people thought of him," says former Westlake teammate Spencer Soosman, who now plays at Texas. "He didn't know how good he was."
But Wolff found a perfect match in Gankas, who was secure enough not to overhaul a natural swing that had proven successful. "I loved it when I first saw it," Gankas says. "I was like, 'This is sick.' I thought for three weeks about changing some of those things, but then I said, 'F— it, I'm not changing this kid.'"
Good idea.