How Tony Finau Is Obliterating The PGA Tour Driving Distance Record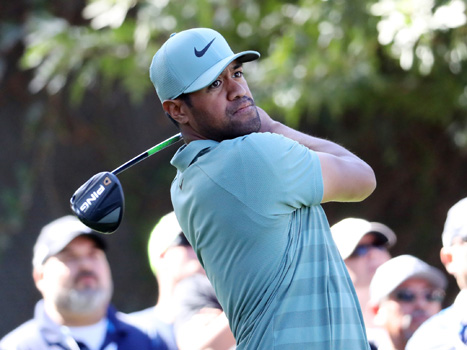 Tony Finau can launch the rock. Like a long distance. Like a record-setting long distance.
With all the blather about the ball going to far these days, Finau can hit it consistently longer than even the longest Tour players. According to stat geek site FiveThirtyEight.com, the Tour's first Tongan/American Samoan is currently on pace for the longest driving season in PGA Tour history–yes longer than Dustin Johnson and Bubba Watson.
While he's playing better everywhere on the course, Finau is putting on a show in the tee box. With 327 yards per drive, the 28-year-old is smashing the tour average by 32 yards.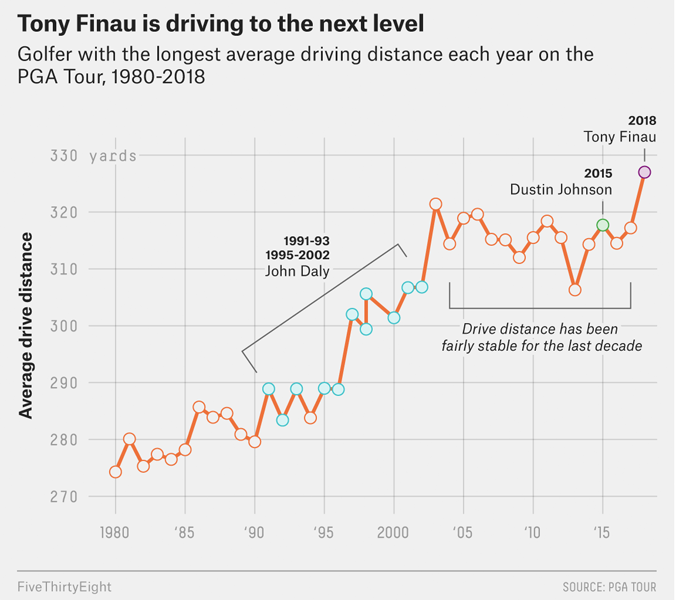 The top four drivers on tour this season are all at least 6-foot-2. Plus, as Finau has said, before he learned how to hit the ball straight, he first learned how to hit it far.
But what has changed this season? Like any dexterous big-hitter, Finau starts with a wide base and balance as he approaches his ball. Despite possessing cable-like arms — "arms like an orangutan," as he put it — Finau has an extremely compact swing, unleashing his lower body through the ball.
An obscene 90.9 percent of Finau's officially measured drives this season2have eclipsed 300 yards, a mark that would obliterate Hank Kuehne's record of 85.8 percent since PGATour.com began tracking the statistic in 2001. Consistency has been key for Finau: His longest drive this season, 391 yards at the Farmers Insurance Open, ranks outside the top 100 among all players. So he isn't raising his average with a few bombs here and there — he's doing this every time he tees it up.