Tony Romo Gives Nick Faldo Some On Air Snark While Hitting Golf Shot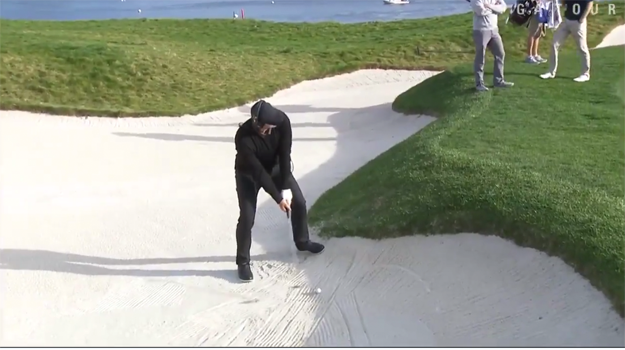 Tony Romo is apparently quite comfortable behind the mic–even when hitting a golf shot on a national broadcast. Yesterday during the final round of the AT&T Pebble Beach Pro-Am, Romo put on some broadcasting gear and provided commentary while hitting a shot from a bunker on the 18th hole. What ensued was a cool banter with lead CBS analyst Sir Nick Faldo.
Give this a listen–especially for the precarious position lead announcer Jim Nantz faced being the main partner for both combatants.
"Guys, I'm trying to hit a shot here. Can you quiet down?"
.@TonyRomo multitasking on the course. 🔊👆#QuickHits pic.twitter.com/LjuH9Ubtta

— PGA TOUR (@PGATOUR) February 10, 2018
There's ongoing speculation that the golf-loving Romo will add to his NFL broadcasting duties with some PGA Tour commentary. I'd welcome it for no other reason to see how he meshes with Faldo.
There's no way Augusta National would allow him in the booth. Would they?