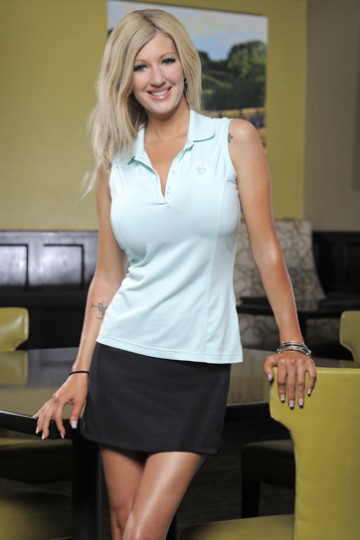 Erin Gramly

Stonebridge Ranch Country Club
Hometown: Prosper, Texas
How long have you been a cart girl? One year
In 10 years you would like to be: Working in Member Services at a club.
The most interesting facts about yourself: I'm a Texas girl, but I don't eat red meat.
Favorite food: Mac-n-cheese
If you had more time, you would: Travel more and spend time with my baby girl.
The next risk you want to take is: Learning to snowboard.
Favorite music: Rock and Texas Country
Turn-ons: Humility, a family man, tattoos, facial hair and country boys
Turn-offs: Arrogance, selfishness and laziness
Fantasy person to date: Charlie Hunnam
What man's age is too old to date? I just turned 31, so perhaps anyone 20 years older than me.
The best ways to impress you are: Make me laugh and be a gentleman.
Biggest tip: I'd rather not say, but it was very generous.
Colleges: Collin Creek Community College and Austin Community College
Worst pick-up line: "How about you and me go halvesies on a baby?"