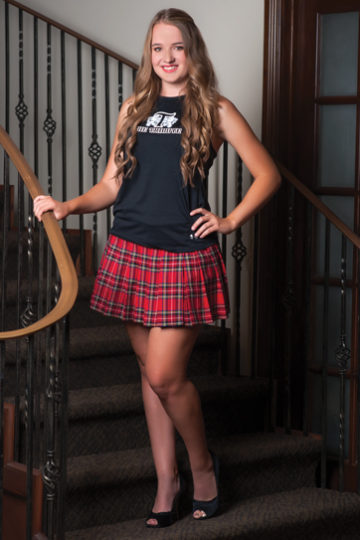 Tarah Valenta

The Tribute Golf Club
Hometown: Orange Grove, Texas
How long have you been a cart girl? 1 month at The Tribute; 2 years at Waterchase
In 10 years you would like to be: Owning a lake house, married with a few kids and well traveled.
The most interesting fact about you: I've been to every state but four.
Favorite foods: Ribs and shrimp scampi
If you had more time you would: Travel more
The next risk you want to take is: Getting my skydiving license
Favorite music: Texas country
Turn-ons: Being a sweetheart, humor and loyalty
Turn-offs: Rude, over-using social media and cockiness
Fantasy person to date: Chad Michael Murray
What man's age is too old to date? I can't see dating anyone older than me by 6 years at my age right now.
Best way to impress you: Being kind, open-minded and getting along with my dog
Interests: Anything outdoors, adrenaline rushes (skydiving, cliff jumping), being on the lake, mudding
Biggest tip: $290
College: University of North Texas
Worst pick-up line: "It's handy that I have my library card because I'm totally checking you out."