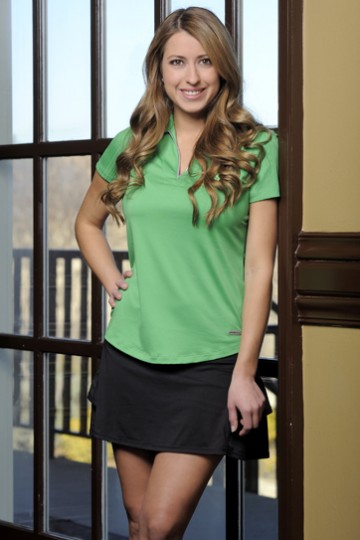 Gabriela Arteaga

Hackberry Creek Country Club
View Gabriela's behind-the-scenes video by clicking here.

Hometown: Abilene, Texas
How long have you been a cart girl? Nine months
In 10 years you would like to be: Working as a missionary overseas and married.
The most interesting fact about yourself: I worked in Asia with impoverished children, teaching English and building houses for families living in the slums.
Favorite foods: Thai food, pizza and quesadillas.
If you had more time, you would: Learn to dance.
The next risk you want to take is: Be a contestant on "The Amazing Race."
Favorite music: Texas Country
Turn-ons: Someone who loves God, is confident, intelligent, funny, humble and thoughtful.
Turn-offs: Arrogance, high maintenance and selfishness.
Fantasy person to date: Matthew McConaughey (when he was younger)
What man's age is too old to date? Seven years older than me.
The best ways to impress you are: Be a gentleman and genuine.
Interests: Singing, traveling, painting and the outdoors.
Biggest tip: $60
College: Texas Tech University
Worst pick-up line: "I hate to see you leave, but I love to watch you walk away."
See video of Gabriela's photo shoot