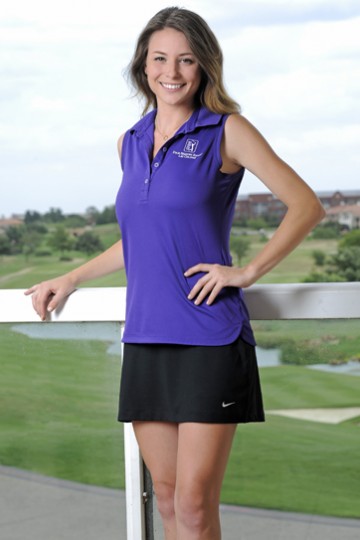 Taylor Scott

Four Season's Resort at Las Colinas
View Taylor's behind-the-scenes video by clicking here.

Hometown: Born in San Mateo, Calif. – currently living in Lake Dallas, Texas
How long have you been a cart girl? Three years
In 10 years you would like to be: Married, an independent businesswoman
and a successful Esthetician.
The most interesting fact about yourself: I've snorkeled with barracudas.
Favorite foods: Bagels and coffee
If you had more time, you would: Travel.
The next risk you want to take is: Move out of Texas.
Favorite music: Indie/instrumental
Turn-ons: Someone who is ambitious, intelligent and has an authentic personality.
Turn-offs: Selfishness and a lack of common sense
Fantasy person to date: David Beckham
What man's age is too old to date? Ten years older would be my limit.
The best way to impress you is: A simple date that incorporates being outdoors.
Interests: Astrology, yoga, soccer, dogs and outdoor activities
Biggest tip: $400
College: Aveda Institute Dallas
Worst pick-up line: I think all pick-up lines are the worst.