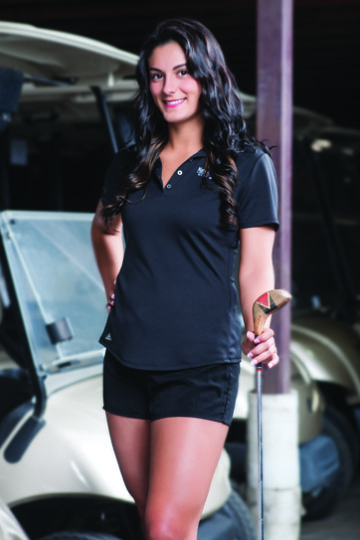 Tylar Miles

Mansfield National Golf Club
Hometown: Mansfield, Texas
How long have you been a cart girl? Around 2 years
In 10 years you would like to be: Sitting on a beach with a beer
The most interesting fact about yourself: I can say the alphabet backwards.
Favorite foods: Sushi, Tacos, Pizza, Steak… basically anything
If you had more time, you would: Take more naps and travel!
The next risk you want to take is: Zip lining or bungee jumping
Favorite Music: Anything I can dance and vibe to
Turn-ons: Being a gentleman, nice teeth, and good physique
Turn-offs: When someone can't take a joke, bad hygiene, and a bad attitude
Fantasy person to date: RIP Paul Walker, so I'll go with George Clooney
What man's age is too old to date? Personality and a good connection are more important than age
The best way to impress you is: Being able to keep a conversation
Interests: West 7th St., Baseball, Crown Apple, and being in the water
Biggest tip: $200
College: (insert laugh here) I've taken my basics, but I'm indecisive.
Worst pick-up line: "Can I follow you home? My mom always told me to follow my dreams."