Bob Sturm has been a Ticket stalwart for almost a quarter century now. After working his way through smaller markets, Sturm was presented an opportunity to join KTCK back in 1999. After some early struggles with self-doubt, Sturm found his way to co-hosting with Dan McDowell, a duo that would alter the Ticket's broadcast day for two decades and over 5,000 shows. Alongside McDowell, Sturm gained a cult-like following, with his booming voice and vast sports knowledge. Through different producers, co-hosts and day slots, the "Sturminator" has flourished, not only on radio, but as a sportswriter and TV personality, with side-gigs with the Dallas Morning News, Dallas Stars TV broadcasts, FC Dallas, and even as Troy Aikman's right-hand man. 
Long-time KTCK Program Director Jeff Catlin knew early on that Sturm would be a big part of The Ticket's future plans. 
"As soon as Bob got to the Ticket, his sports knowledge was already in full effect as he 'Sturminated' P1s at night," Caitlin said. "Since then, his growth as a multi-media sports personality has been a blast to watch. Now, as part of the Hardline for the last three years, I think listeners are seeing what we've all known for years.  Not only are Bob's hot sports opinions and analysis second to none, but his sense of humor and wit is underrated. He's such a huge part of the Ticket."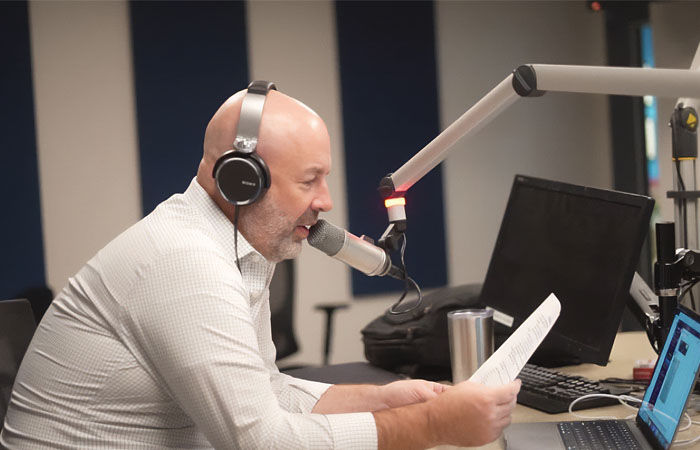 Now, in a new season of life as he has two kids in college and another one close behind, Sturm co-hosts afternoon drive on KTCK with Corby Davidson and Dave Lane. It's a move that has been well received by the KTCK faithful since they joined forces just over three years ago. Sturm's passion for sports and for the game of golf is palpable, and AVIDGOLFER has the scoop on his big sports brain, his day-to-day life, and his broadcasting career in Big D.
AG: Whenever you first got the opportunity to move to Dallas, what was your initial reaction and what did you think when you first arrived here?
BS: I think the first thing was trying to wrap your head around being in a massive city. When you are trying to move up the ladder from a place like Lynchburg, Virginia, you are trying to jump maybe 25 or 30 markets at a time. So, when number five came calling, that was pretty mind-blowing. 
AG: What were some of the initial challenges you faced? 
BS: I think you start living in your own head. You start thinking that maybe this might be your only shot to work in a market that size. Also, the math can be intimidating. You go from a market where you might know all the listeners, to a market where potentially six or seven million people might be listening. Obviously, they aren't all listening at once, but when that is your potential audience, you think about it a lot. So, if you have any insecurities, it can be difficult at first.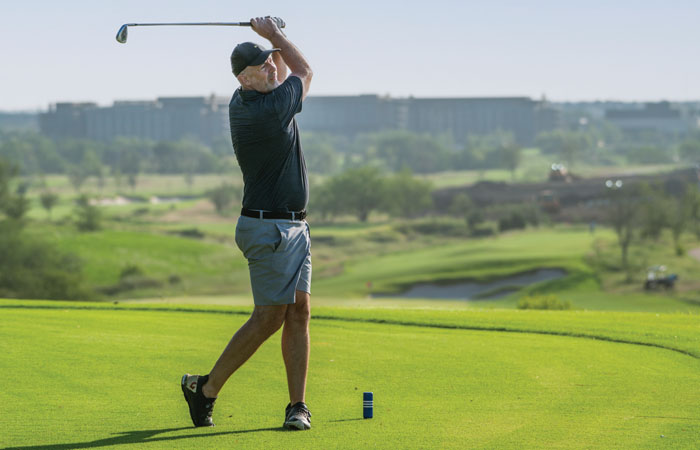 AG: Was there a lot of pressure at first?
BS: All the guys here were rockstars when I got here. I was terrified, putting too much pressure on myself, and I was overthinking everything. 
AG: Your first show was a solo show, right?
BS: Yes. Doing my own show was bad because I had nobody to share the burden. Plus, I was on at night, which seems like it would be pressure-free, but when you wake up in the morning until the time you go on the air, that's all you think about. And then you get off after the show and you go to bed, you wake up the next day and you do it all over again. And I was also working at a station where all the guys seemed to have their own language, but you don't know it. I was definitely swimming in deep water. 
AG: What were some of the other drawbacks to the evening slot?
BS: Well, when you're on a sports station and your target audience are sports fans and you're going up against a Rangers game, Stars game or a Mavericks game, they are likely watching those games. You feel like even though you are in a big city, you aren't necessarily broadcasting to anyone. 
AG: You got paired up with Dan McDowell after that, right?
BS: That was the best thing ever. Dan and I are nothing alike, but that was great, because Dan was someone that helped me find my voice and be myself. But more than anything, he didn't care what everybody thought, and all I could care about was what everybody thought. On the air was great, but off the air was great, too, because he helped me understand that the world is not depending on every word you say, and your career is not depending on every word you say. So, that was exactly what I needed.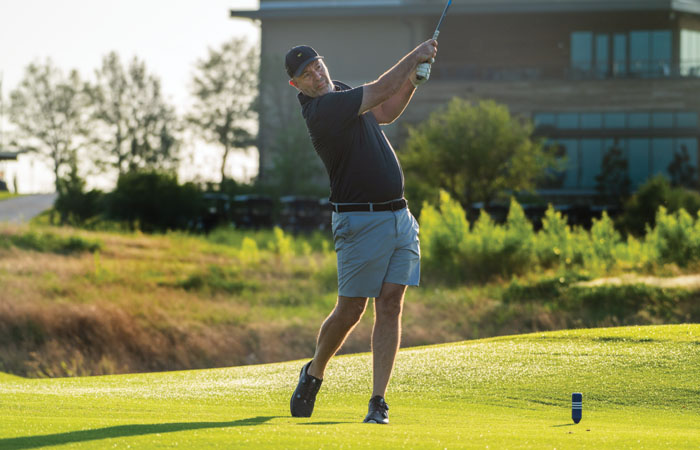 AG: With the way things have changed over the years, there is a lot more instant feedback about the things you say on-air and your opinions. Social media and email give listeners a chance to engage with you far more regularly now. What are your thoughts on that, and do you pay much attention to that?
BS: I think I am far better with it than I have ever been. But I also think it is important to be accessible. A lot of guys in my business offer minimal access to listeners, but I want to have a conversation if someone asks me a question, I want to engage and make listeners feel like I have time for them. There is a balance there between maintaining mental health, not offering people currency inside your head, yet still being accessible. What is important is entertaining your audience on the air. All the other stuff, Twitter, email is extra. I see the argument for having an online relationship with those who have helped you succeed and make a really nice living, but I also see the argument of claiming your personal life as your own and not letting the voices of the vocal few impact your mood and happiness. 
AG: Along those same lines, social media has to be tough for athletes and bigger celebrities, doesn't it?
BS: We're all humans, but it has definitely shown me how it could affect someone like Dak Prescott or other high-profile athletes. If you are trying to make precision throws while being hit and facing a blitz with a hostile crowd, you can see how all of a sudden this unimportant part of your life can impair the important part of your life. So, when you see a professional athlete spending a lot of time online, you begin to worry about where their head is at because you know personally how it can weigh on you. 
AG: How do you balance work and family time?
BS: I think just claiming a dividing line is the way to do it. My wife doesn't watch sports with me, so you pick your spots. It hasn't always been easy for me, but you use the DVR and you find the balance.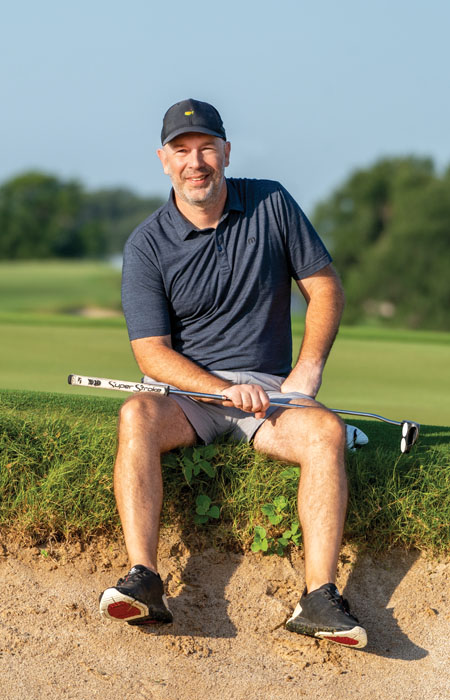 AG: You know a lot about every single sport? How do you pull this off?
BS: I feel responsible to know a lot about everything. I don't want anyone to have a knowledge high ground on me when we're talking. It could be a character flaw, or maybe it's a character strength, but I don't want to go into a debate with someone without the information you think is necessary. But I also want my family to mean something to be, so it can be tough, but it helps that my hobby and my job are the same thing. 
AG: How does show prep work with you guys?
BS: We don't want to have the conversation before we have the conversation. So, there is some talk beforehand during show meetings and through text messages, but we want to keep the good stuff for the listeners. 
AG: There have been a lot of changes at The Ticket over the last several years, but the station keeps moving forward. Why do you think The Ticket keeps having so much success?
BS: I think most of us treat it like more than a job. When you talk about the guys that have been there forever, like The Musers and Corby, we understand The Ticket brand, the culture and the relationship with the audience. We take it very seriously. There were conversations 20 years ago about how long it will last, and as I start my 26th year on air, we still have that conversation. It has been an opportunity to feel like you are part of something that matters and is more than most radio stations offer, and that comes with a lot of responsibility. I have been honored to be a part of it all. But in a weird way, I still feel like one of the new guys. 
AG: You work closely with Troy Aikman, helping him with his broadcast preparation. How did that come about?
BS: I had five jobs at the time. The Ticket, FC Dallas, Dallas Morning News, Dallas Stars Studio Show and working with Troy. I heard from a Cowboys representative that Troy wanted to meet with me. It was about a week before their opener against the Giants that year, and Troy and Joe Buck had the game. I went to The Star and Troy was there. I went to speak with him, and he asked if I would like to work for him, helping with game prep. I thought that seemed like a pretty cool opportunity. My wife is a saint, but she wanted me to pick the three jobs I liked the most to continue with. The Stars studio stuff was great because it paid well, but it took up a lot of time. Troy asked me if I would consider ditching the Stars gig if he could get me the same compensation from FOX. I agreed and we have been working closely ever since. It was an unbelievable blessing. 
AG: At your age, there could still be other opportunities in the future. Is there any scenario where you could see yourself taking another challenge?
BS: The list is extremely short. When I was in my 30s and 40s, I often wondered if I could get into the play-by-play game, because I think I could do it, and I think that would be intriguing. But I kind of think that ship has sailed. There was that window for the Stars where Ralph (Strangis) went away, and I thought I might be able to get into that mix on a more permanent basis. But when that didn't happen, I feel like I found this new challenge with Corby on The Hardline without actually having to leave your friends. So, the short answer is probably not, especially in the sports talk game.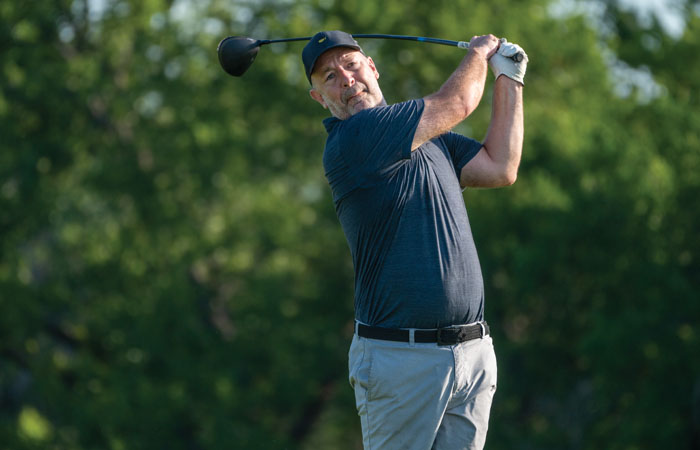 AG: You have a lot of irons in the fire. What does a typical day look like for you?
BS: During football season, a typical day is really working hard from 7-10. I am trying to write something important, and that also serves as some show prep for a topic I want to cover. Writing is kind of a different gig, but it's also show prep. I study most of the morning, and then from 10-1, I have some me time to work out, hang out with the wife, or do some other stuff. Then at around 1, I head downtown and start locking in for the show. After the show, I head home and catch whatever game is on or maybe head to a movie with the boys or something. Then it's wake up and do it all over again. Saturday and Sunday are with the family and staying around the house as much as I can. 
AG: Where does golf fit in?
BS: I try to have a couple days where I don't write, so golf fits in well. So, that opens
up that 7-11 window where I can get out there and play and try to get better at this crazy game. 
AG: What about weekend golf?
BS: I am not a Saturday or Sunday golfer. I am a weekday guy because I like courses that are empty and spacious. Plus, I can play quicker. 
AG: How did you get into golf?
BS: I have loved it for a long time. I don't really know what got me into the sport. I guess that feeling when the golf ball does what you want it to do. I was probably a 10-time-a-year player for 15 years, and I never got any better. It was frustrating, but I had this tie to the sport where it was always calling me, but it would also exhaust me. 
AG: When did you decide you really wanted to get serious about it?
BS: In 2016, I determined that I was really going to make an effort to improve. I am kind of self-taught, and I really didn't start playing until my mid-40s. But I am one of those guys who is always tinkering and sometimes you feel like you're running in circles, but I deeply love the sport. I think about it all the time, and not just playing. I love reading about it, I love the documentaries, the history and the courses. It has really been something fun for me over the last decade. 
AG: How is your game?
BS: I am a bogey golfer. There is no way around it. I am hitting four or five greens in regulation. I am basically playing the course as 10-15 bogeys. Sometimes it is really easy to keep score because I assume bogey on every hole and mix in a couple variations for a few pars and maybe a birdie or two. 
AG: You seem to have reasonable expectations on the course. 
BS: I am not a long hitter, but I also don't send it in directions where you lose balls very often. So, I am pretty sure I have my senior game already. I have never been a bomber, and my swing speed is that of a junior high girl. Now, she's probably a really good junior high girl, but my game is what it is. But the sport means an unhealthy amount to me. I never get tired of it. It's like the perfect game for me and my brain. 
AG: You are playing Pebble Beach later this year. Any other bucket list courses?
BS: There are so many of them. Because I play by myself a lot, I don't get to go on many guys' golf trips to places. Maybe I should find another group of husbands to take a few trips to some places I would like to see. I would love to play Bandon Dunes, and Cabot Cliffs looks incredible. There are a lot of places in Wisconsin that look incredible. I haven't played Whistling Straits, Erin Hills and Sand Valley. And, of course, I would love to go to the UK and see some of those historic courses. 
AG: Have you been to Augusta yet?
BS: I am going to the Masters for the first time next spring. I am really pumped. 
AG: If you could make one change to the current sports landscape, what would it be?
BS: If I could make any change at all to the sports world right now… I believe the most pressing answer is we need to have our teams accessible to our fans. Therefore, this three-year Bally's issue where the Mavericks, Stars and Rangers have been very difficult for the fans in this city to see is the most problematic. I don't have all of the solutions to all of our problems, but if people cannot see Luka Doncic in his own city, it is madness. I can watch Liverpool Football Club play every match they play, and they are 4,000 miles from here. Meanwhile, much of Doncic's career has not been televised to large parts of North Texas, and he plays in our city. It makes no sense, and it is hurting the entire sports industry right now in this market.
AG: Thanks, Sturminator. 
BS: Thank you.