Cover Story – Texas Two Step

Unless you've been living under a rock, then you likely know how dominant golfers from Dallas have been over the last several years. Jordan Spieth, although he isn't winning at the clip he was several years ago, still has 13 PGA TOUR wins, a trio of majors, and a whole lot of money at age 28. 
More recently, Scottie Scheffler has been on one of the most impressive heaters we've seen since, well, maybe Jordan in 2015. Scheffler won the Masters, finished second at the U.S. Open, and surpassed Spieth's record for earnings on tour in a season. Oh, and as of the writing of this feature, was the No. 1 player in the world. That's white hot. 
How about Will Zalatoris? In the span of a little over a year, the 25-year-old has second-place finishes in three of the four majors, losing in a playoff to Justin Thomas at the PGA Championship just a couple months ago, and then barely missing a 15-foot putt on the 72nd hole at the U.S. Open that would've sent him into a playoff with a chance to duel with eventual champion Matt Fitzpatrick. Although Will Z. doesn't yet have a tour win, it seems like it's only a matter of time. 
Point is Dallas golf hasn't looked this good in a long, long time. But, if you are interested in the next up-and-coming Dallas pros, then I need to direct your attention to a set of twins who are just making their way out as professionals, and believe me, you will want to take note. 
Charles Coody is known to many in the golf world. Although it has been over 50 years since he captured the 1971 Masters – and his name might not be as familiar to the younger generations – those who have an affinity for golf history or are from that generation undoubtedly know the name of the man who outdueled Jack Nicklaus and a young Johnny Miller to capture the green jacket. 
Kyle Coody, Charles' son, also loves the game of golf, having played at the University of Texas and even had a couple starts on the PGA TOUR himself. 
Now, a new generation of Coodys has emerged. This time? Twin boys. Parker and Pierceson. The Coody twins grew up around the game of golf, even caddying for dear 'ol granddad in the Masters Par-3 Contest when they were barely old enough to squeeze into that adorable white onesie.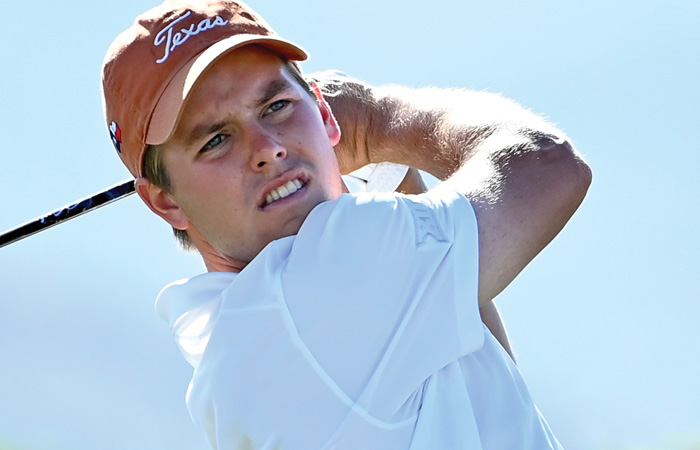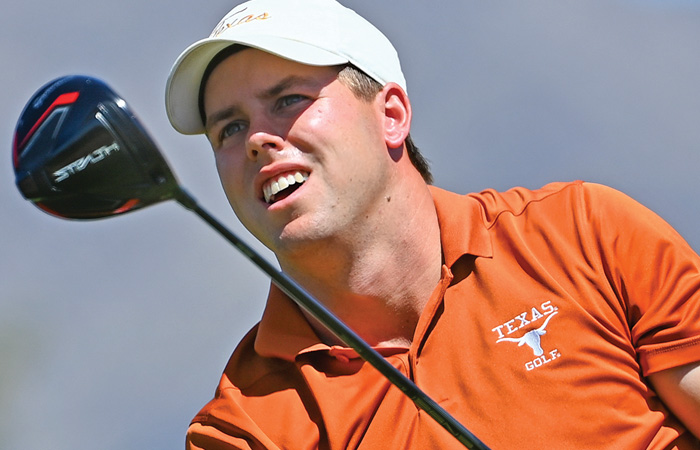 The twins dabbled in other sports as kids, but the golf siren always called and as they hit adolescence, it seemed clear that was the path they would take. Following in the footsteps of granddad and dad, the boys began to practice, and with that came success on the junior tours. All the hard work eventually paid off, as they headed to Austin to become anchor players for the storied University of Texas golf team. Just a few weeks ago, as seniors, they, along with other talented players like Cole Hammer, Travis Vick and Mason Nome, delivered the Longhorns' first national title since 2012, as they defeated Arizona State 3-2 in the finals of match play. After the win, Pierceson was overcome with joy and reflection about his and his brother's freshman year, where they finished as runners-up to Stanford. 
"I couldn't stop thinking back. I lost to Brandon Wu freshman year, and not that the situations were similar but Preston (Summerhays of Arizona State), he's young and I knew if I could just stay calm, I could edge him out. He played great and, luckily, a few putts went my way and just to come out on top, that entire experience gave me the confidence to do what we did today. For me to make a five-footer to seal my match, having the confidence to know it's going to go in, that's all from that match my freshman year," Pierceson said after his 2&1 win over Summerhays.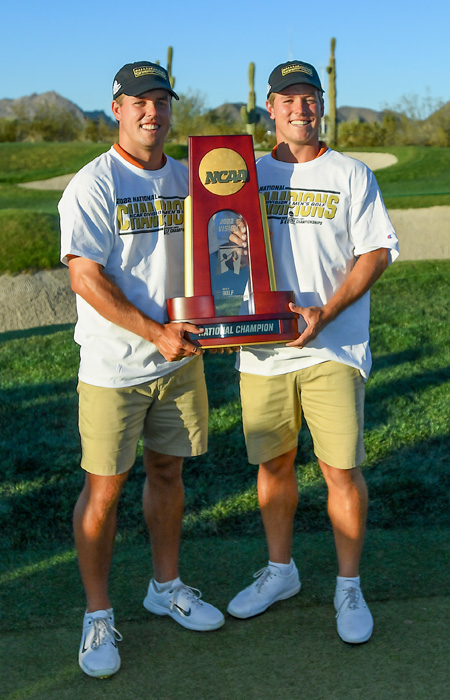 After the win in July, both Parker and Pierceson set out on their professional journeys, and when we spoke to the duo, Parker was playing in Canada. Just a few days later, we spoke with Pierceson the day after he notched his first professional win, the Korn Ferry Tour's Live and Work in Maine Open, a tournament in which the 22-year-old fired rounds of 69-62-67-66 for a -20 total and a five-shot win. 
AVIDGOLFER sat down with both Coody twins to discuss what it's like having a Masters champ as a grandfather, their journey to UT, a national title and why they didn't want to join the LIV Tour. 
Parker

 
AVIDGOLFER: You have the golf pedigree, but at what age did you really start to fall in love with golf?
Parker Coody: I would say probably about 13 or 14. I was involved with other sports, but I realized I liked golf and realized I wasn't too bad at it. 
AG: What other sports did you play? 
PAC: Anything I could play with my friends. So, all the sports offered at school I could play with them. Football, basketball, baseball. I liked all of them.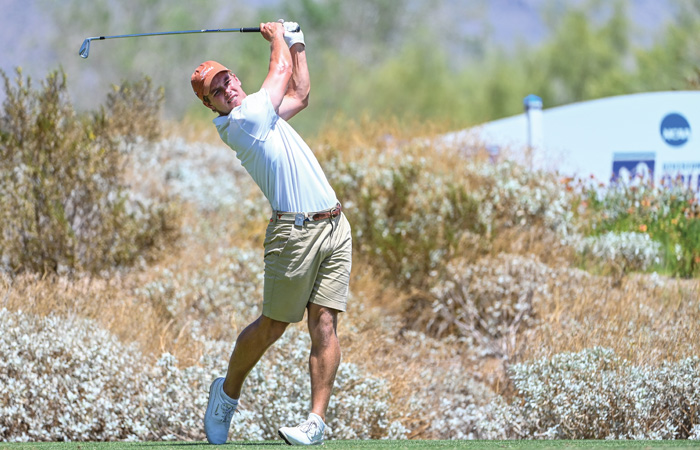 AG: How old were you when you finally understood how cool it was to have a grandfather who is a past Masters champion?
PAC: Probably around that same time. I went to the Masters a few times when I was younger, and I even got to caddy in the Par-3 Contest there. I played some with my dad and granddad, but once I realized this was what I wanted to do when I got older, I started to realize how great it is.
AG: When you were a kid, who were some of the professionals you looked up to?
PAC: The first one really was Jordan Spieth. He took off in about 2013, which would have made me 13, right as I started to fall in love with golf. More recently, Scottie Scheffler and Will Zalatoris. Those three really stick out. 
AG: Jordan and Scottie are both UT guys. Have you had a chance to pick their brains a little bit about what it takes to be a top-level touring pro?
PAC: A little bit. Honestly, it's been mostly Will. Pierceson and I both play at Maridoe and so does Will. So, he's been great to us and we have really gotten to know him well. We've been able to play with Scottie a few times, and he's great, too. He's always willing to answer questions and is super outgoing. But I would say Will has really been there to let us pick his brain. 
AG: How much influence did guys like Jordan and Scottie have on you and your brother choosing Texas?
PAC: A good amount. If you look out on tour, you look at who has won majors, who is successful now and just the overall history of golf at UT, it definitely speaks for itself. They have major champs, Ryder Cuppers and All-Americans. It checks all the boxes and to be around those guys is amazing. At UT Golf Club, we get to spend time around guys like Mark Brooks and Ben Crenshaw. Tom Kite still takes lessons there. From the '70s until now, they have a lot of influential players and they're all willing to help you in any way.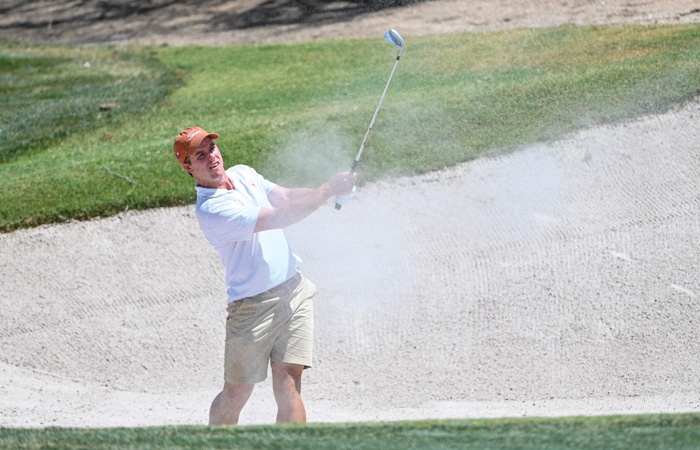 AG: Was it always the plan for you and your brother to be a package deal, or was there talk of going to separate schools?
PAC: We were never a package deal. We took our recruiting visits together, but that was mainly out of convenience. But the coaches always knew we weren't necessarily coming together. When we were ready to commit, our dad had us write on a piece of paper where we each wanted to go and give it to him. My brother and I didn't discuss it beforehand, but we both chose UT. As dumbed down as it sounds, that's how we chose without influencing one another. 
AG: Once you were at UT, how quickly did you begin to think that your class might be able to do something special like winning a national championship?
PAC: Pretty quickly. Cole Hammer's freshman year was incredible. Pierceson and I were both All-American honorable mention that year. We all got along, and we knew we had a great core of guys. So, we were able to see pretty quickly that we may be able to do something great. 
AG: You made two aces in a round during the U.S. Open local qualifier? Is that right? 
PAC: Yes. Sure did. 
AG: Did you have to buy any drinks after the round?
PAC: No. The guys I was playing with were really cool about it. 
AG: Do you hold that over your brother's head?
PAC: Absolutely. It's one of the few things I can brag about. 
AG: Now that you're out playing as a pro, what are the main differences from playing in college?
PAC: I would say just the time. You have a lot more time once you're out on tour. I can't speak for the older guys with kids and stuff, because I'm sure time gets crunched once you do. But now I feel like I have a ton of time from day-to-day. I can't be out there 10 hours a day grinding, or I risk getting burned out. In college, you feel like you have no time. You have class, then you're practicing and then you're studying at night. Now, I make my own schedule, I just have to play golf every now and then. So, the time is the main difference. 
AG: Your brother said in an interview a few weeks ago that he was offered a pretty healthy sum to join the LIV Tour. What are your thoughts on that and the current state of the PGA TOUR, and would you ever consider an alternate tour like the LIV?
PAC: I wouldn't. Jon Rahm mentioned a few weeks back that he wanted to build a legacy on the PGA TOUR and win major championships. That's what my grandfather was able to do and that's what I want to do. Good golf will take care of that other stuff. I have never had any aspirations of being on another tour. Professional golf is in a great spot, and the PGA TOUR is in a great spot. A lot of these guys are committed to playing on the PGA TOUR and that's great to see. Eventually, I want to play and win on the PGA TOUR, and that's the plan for now. 
AG: What are some of your other professional goals?
PAC: I want to win tournaments and, of course, I want to win majors. I have always loved the Ryder Cup, so I would absolutely love to do that, too. 
AG: Favorite course you have ever played?
PAC: I am biased, but I love Augusta. I have had a chance to play it with my grandfather, and the memories I have there are hard to beat.
AG: You mentioned you play a lot at Maridoe. Is that your favorite local course? 
PAC: I play Maridoe because it's a great place to develop your game. It's super challenging and it will test every aspect of your game. I also really like Royal Oaks. I didn't play particularly well there in sectionals, but I think it's a great course. I also really like Lakewood, where they have the junior Byron Nelson. I always liked that event and I like that it's an old-style course. 
AG: What about your dream foursome? If you could pick three other guys to play with, who would it be?
PAC: If I had one final round, or a dream foursome, it would have to be my dad, granddad and brother. I think that would have to be it. 
Pierceson
AG: First off, congrats on your first professional win. How does it feel?
PIC: Thanks. It's awesome. It feels like a blur. I couldn't be happier. The goal is to get a PGA TOUR card, and this win gives me an opportunity to potentially go do that. I am excited for the next five events to see what I can do and, hopefully, chase down that card. 
AG: What was it like as you hit the back nine and, eventually, what was it like as you realized you were going to be holding the trophy?
PIC: Starting the round, in my situation, it was easy to get into an aggressive mindset. To get to the top 25, I had to find a win somewhere, and being tied for the 54-hole lead, and with not many guys within striking distance, it was just kind of a one-on-one mentality. We hit the back with an eight-shot lead, and after that I settled down and cruised from there.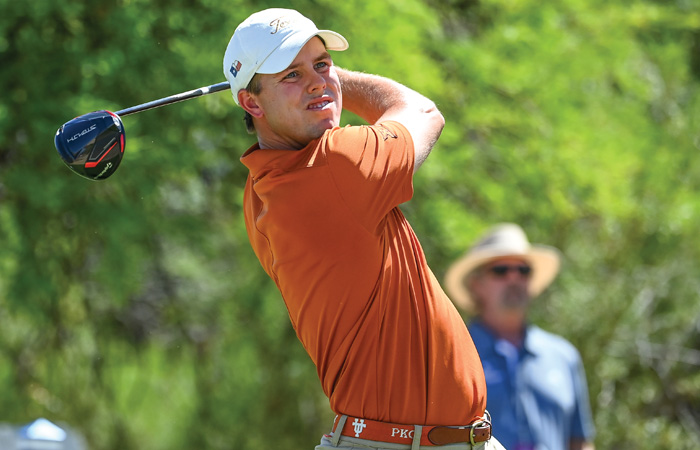 AG: June was a huge month for you. You won a national championship and then got your first pro win. What has it been like to share that with the people who are close to you?
PIC: It all feels like a dream. Walking away from UT with a national championship was incredible. Then starting my pro career with companies I really wanted to be with in TaylorMade and Nike was awesome. To have Veritex on my bag is great, too. Having that kind of support has been amazing. It really has been a blur, but I really hope I can keep the momentum for the rest of the summer. 
AG: What are the main differences you have noticed between playing in college and playing as a professional? 
PIC: You can get away with a handful of bogeys in college. You can go have six or seven birdies and a couple bogeys, and still shoot 68 and still move up the leaderboard. If you come out here as a pro and make a couple bogeys and shoot 68 or 69, you will drown. Those bogeys add up fast in professional tournaments. The best players in the world don't have a lot of bogeys the weeks they play well or the weeks they win. There are a lot of birdies out here, but you really have to avoid the bogeys. 
AG: Last month you said you were approached by the LIV Tour with a pretty healthy sum of money, but you chose to decline to pursue your PGA TOUR dream. Did it feel like you validated that decision by getting your first win? 
PIC: That's the reason I didn't do it. I believe I can and will eventually make it to the PGA TOUR one way or another. I wouldn't say the win validated my decision, because even had I not won, I wouldn't feel differently about my decision. I am just happy to be building my career toward the PGA TOUR and make a career out there. 
AG: Dallas golf is in a great place with what Jordan Spieth, Scottie Scheffler and Will Zalatoris have been doing. Do you feel some pressure to be the next guys in line, or is it more about being able to compete?
PIC: I really think it's a group of guys in Dallas that support each other. Will, Jordan, Scottie and even Davis Riley, who we play with out at Maridoe, as soon as I won, I got a text from all of them. I just really hope to get to the PGA TOUR and just be a part of what they're doing out there, because it is so special. To be honest, I am just happy to be mentioned in that group of guys.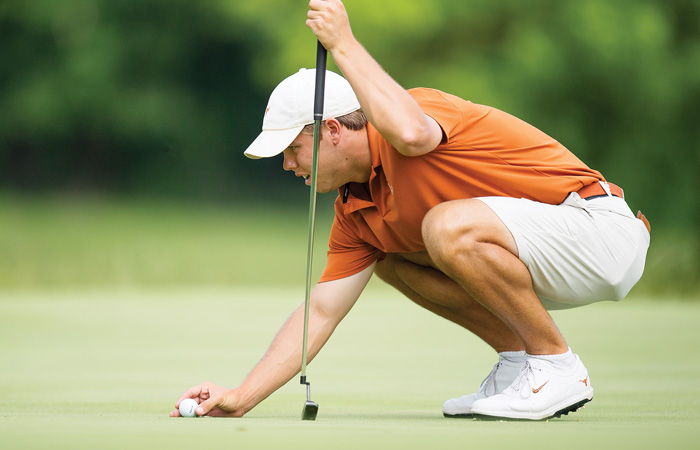 AG: What do you love about Maridoe?
PIC: I really love the competitive and difficult aspect of it. It honestly feels like tournament golf all the time. You better show up with your best stuff out there if you want to play well. When you're playing games with other pros out there, it feels like a tournament. I feel like it really gives me an edge, and I feel like it has made me better. 
AG: If you could win one major title, which one would it be? 
PIC: The Masters. It's such a special tournament,  it would undoubtedly be the Masters.
AG: We asked your brother this question, too. So, no pressure, but if you had one last round to play and you can pick three other players, who would they be?
PIC: I have always loved Rory McIlroy, so I would probably have to put him in there. Look, if I could go play Augusta, give me Rory, my grandfather and Tiger Woods. Those are all guys I idolized growing up. That would be the best.