Feature – A Chat with Warren Stephens

The Stephens family has a long and storied history when it comes to the game of golf. Jackson T. Stephens, the patriarch of the family, was a member at Augusta National Golf Club beginning in 1962 and later became the chairman of the club from 1991 to 1998. Throughout his many years of love for the game, Stephens developed a fondness for amateur golf, even becoming close with the great amateur Charlie Coe, and he was also a friend of Bobby Jones. In his time as a member and chairman of Augusta National, Stephens saw what golf can create and helped develop a series of amateur events throughout Arkansas. Stephens also was a proponent of growing the junior game, serving as one of the initial board members of the First Tee Program, which now has over 150 chapters around the world and boasts some 400 PGA and LPGA teaching professionals and around 15,000 volunteers. Talk about growing the game!
Jackson's son, Warren, also enjoys a day on the course, belonging to several high-end properties around the country, and even developing his own, The Alotian Club, just outside of Little Rock. Alotian is a fabulous Tom Fazio design that annually ranks among the best and most prestigious clubs in the United States. So, as you can tell, passion for golf runs deep with the Stephens family. 
Warren, wanting to carry the torch for his father in promoting and championing the amateur game, came up with the idea for a collegiate tournament that would not only shine a spotlight on the best college golf has to offer, but also some of the best and most interesting courses in the country. We are just weeks away from balls in the air at the third annual Stephens Cup, which will be played right here in Dallas at Trinity Forest Golf Club. This three-day tournament will feature 14 teams, including both men and women competing in 36 holes of stroke play on day one, 18 holes of stroke play on day two, and a final round match play. 
AVIDGOLFER spoke to Warren Stephens about the inspiration behind this event and how it ended up at Trinity Forest in 2023.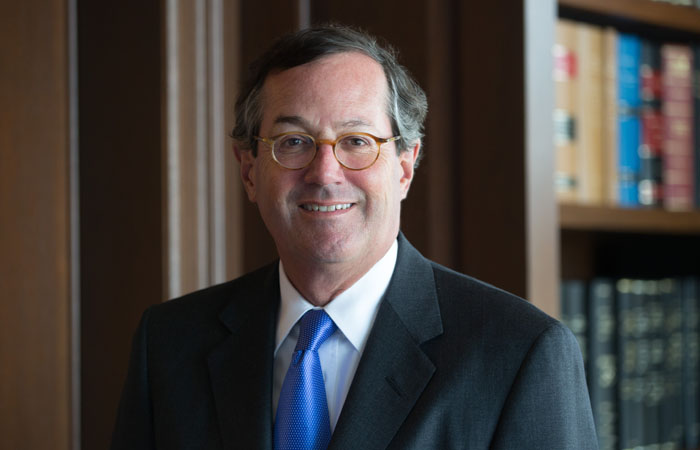 AVIDGOLFER: You and your father developed a great passion for the game of golf. At what point did you get into the game?
Warren Stephens: I started playing around 10, but I played other sports in my teenage years. But I always knew I was going to come back to golf because I played so much with my dad and his friends. They were older, but they could play, and they enjoyed each other. That's the beauty of the game, is that even as you get older, you can still play. That's why I encouraged my kids to play. They are now in their '30s but they are avid golfers.  
AG: Your father was one of the original board members for the First Tee Program. Clearly, he was interested in growing the game and making it more accessible for those who may not have the means to play as much. Have you kept up with the First Tee at all?
WS: I do keep up with it. I think it is a critical component of growing the game of golf. It expands the reach of golf to different socioeconomic levels. I think that's a great thing that has come from The First Tee. If you need golf balls, they don't charge you. If you need clubs, they will provide them. Golf can be expensive, and The First Tee helps with that. 
AG: What was your inspiration for starting the Stephens Cup Tournament and what was the process like?   
WS: Alotian Club hosted the Arnold Palmer Cup in 2019. I had the honor of getting a call from Mr. Palmer himself, asking if we would host. When Mr. Palmer calls you and asks something like that, there is only going to be one answer, and that is going to be yes. 
AG: So, Alotian hosted the Palmer Cup. How did that tournament help you develop the idea for the Stephens Cup?
WS: After hosting the Palmer Cup, which was the perfect size event for Alotian, I began to kick around the idea of hosting a tournament and naming it after dad. Dad was so big into supporting amateur golf, so I wanted to do something with collegiate golf. When dad was a younger member at Augusta, he got to know Bobby Jones, and later became friends with Charlie Coe, so he loved the amateur game. I was sitting on the porch at Alotian and chatting with Bill Macatee, and Bill thought it was a great idea. So, we started reaching out to some others about making it happen. But the Palmer Cup was 100 percent the inspiration for the Stephens Cup tournament. 
AG: You have players from service academies and some of the HBCUs involved in the tournament, right?
WS:  I think having individuals from the HBCUs and service academies adds to the tremendous field and definitely helps grow the game. After two years, we are very pleased with how it has been received, and we are really looking forward to being at Trinity Forest. 
AG: How to you select the venues? Alotian hosting the first year was a no-brainer, but you went to Seminole last year and you are at Trinity Forest this year. Those are some real heavy-hitters when it comes to hosting the event. How do you decide where to take the Stephens Cup?
WS: Honestly, now we are getting incoming calls from really nice clubs wanting to host. When they saw Seminole host it, some of these clubs began to contact us, thinking it is something they want to do. And I am talking about places that have never hosted any kind of event, large or small. So, that's very rewarding to us. 
AG: Was that the case with Trinity Forest?
WS: That was actually Bill Macatee's idea. He thought they would be a great host course. We thought it would give us some exposure in the Dallas market. We want to move the tournament around to get exposure in different parts of the country.  We're in Dallas this year. We're at Oklahoma City Golf and Country Club next year, then we go to Chicago, Frisco and Quaker Ridge. With these college players, most of them likely won't go pro, but we are giving them an opportunity to play and experience these clubs that they otherwise might never get to play. But I have to say, Seminole hosting it got the attention of some of these other great clubs. 
AG: And the tournament even has TV coverage on the Golf Channel?
WS: We have some great partners with that. We have Workday and Dillard's, and we're working on a couple more that we hope to have on board soon. So, we have some great partners that are helping us promote and sponsor the event. 
AG: And any money you make beyond your expenses goes to charity, right?
WS: That's correct. Any money we earn from the event is going to be going to charity. We will work with Trinity Forest and help any of the charities they work with in that area. That is something that is really important to us and something we plan to do in every city we go to. 
AG: We are looking forward to the golf tournament. 
WS: So are we. 
2023 Jackson T. Stephens Cup
October 9-11 
Trinity Forest Golf Club, Dallas
The Jackson T. Stephens Cup is an annual collegiate golf tournament named in memory of the late Augusta National Golf Club Chairman, Jackson T. Stephens. The tournament is a four-day stroke play-match play event featuring NCAA Division I National Championship-contending men's and women's teams and top players from Historically Black Colleges and Universities and United States Military Service Academies. The Alotian Club in Roland, Ark., is the home course for the Jackson T. Stephens Cup and will host the competition every four to five years, alongside other prominent world-class golfing venues. 
The men's field includes 
University of Arizona, University of Arkansas, Florida State University, Louisiana State University, San Diego State University, Southern Methodist University and Stanford University.
The women's field includes
University of Arkansas, Duke University, University of South Carolina, Stanford University, University of Texas, Texas A&M University and Wake Forest University.
Additional invitations will be extended to individuals from HBCUs and U.S. Military Service Academies ahead of the event.
2023 Tournament Schedule
Saturday, Oct. 7, 2023: Official Practice Round
Sunday, Oct. 8, 2023: Collegiate-Am Event
Monday, Oct. 9, 2023: Stroke Play (36 holes)
Tuesday, Oct. 10, 2023: Stroke Play (18 holes)
Wednesday, Oct. 11, 2023: Match Play Final Round by seed (1 vs. 2, 3 vs. 4, etc.)
For additional Jackson T. Stephens Cup information, visit www.stephenscup.com and follow the tournament on Twitter, Instagram and Facebook.