The Ascendent LPGA Benefitting Volunteers of America is back at The Golf Clubs at The Tribute in 2023. Old American Golf Club will be the host course of the longest running Official LPGA Tour event in Texas, with players vying for a $1,800,000 purse. The tournament mission is to be the premiere event in North Texas, serve as champions of Volunteers of America's message and create an atmosphere that is fun for the entire family. Past champions include Charley Hull (2022), Jin Young Ko (2021), Angela Stanford (2020), Cheyenne Knight (2019), Sung-Hyen Park (2018), Haru Nomura (2017), Jenny Shin (2016), Inbee Park (2015, 2013) and Stacy Lewis (2014).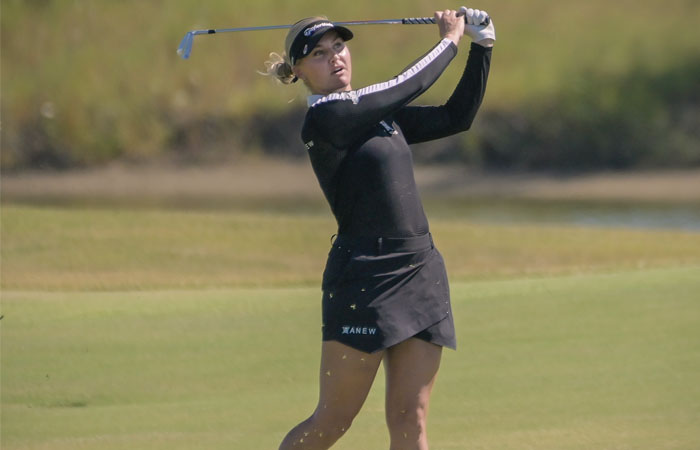 Volunteers of America
The Volunteers of America was founded 125 years ago. It signified that the organization was comprised of people voluntarily choosing to help others. In those days, a volunteer was anyone who was committed to a mission or cause. Since its earliest days, when Volunteers of America brought food, medicine and comfort to people not served by other charities, volunteering has been instrumental in every aspect of the organization's ministry of service. Today, Volunteers of America services are delivered through a partnership of professional staff, volunteers and other community supporters.
Title Sponsor: Cypress Ascendent Services
Cypress Ascendant Services, a Cypress Ascendant company, and the Official Title Insurer of the PGA TOUR, is a Proptech company that pairs innovation and aggregated data to provide technology-driven end-to-end real estate closing solutions. Utilizing the latest technology and available data, Cypress Ascendant Services offer clients more cost efficiency, simplification, speed, purposeful process, and customized focus to deliver a seamless, consistent experience. Cypress Ascendant Services is proud to be the title sponsor of The Ascendant LPGA benefiting Volunteers of America, a premier tournament event. Visit www.ca-svs.com to learn more.
The Course
The tournament will again be held at Old American Golf Club, which is the sister course to The Tribute Golf Links. Old American Golf Club, designed by Tripp Davis and major champion Justin Leonard, is a stern test of golf for any skill level, and a perfect venue to test the world's best LPGA Tour players. Holes are strategically designed to account for the unique lakeside terrain, with a tip of the cap to the golden age of golf course architecture. Dynamic bunkering, native grasses and windswept topography make this a special venue, and one that will test every club in the bag.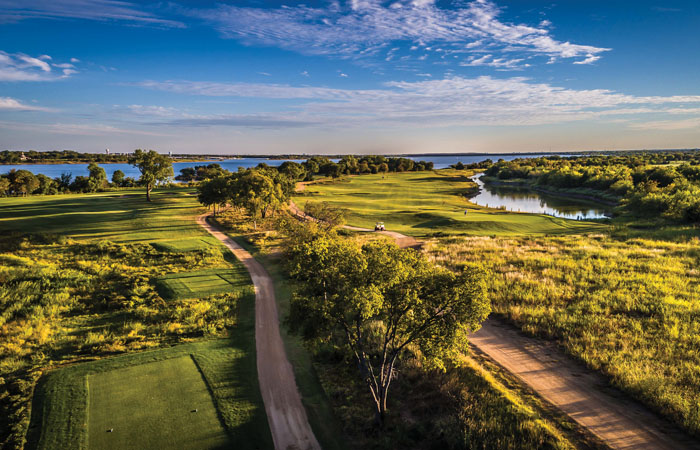 The flag, barn, feather and the bridge all represent the history that surrounds Old American and the 1900s.  The 48-star flag was the authentic U.S. flag from the era and stands proud in the clubhouse, along with the farm barn built in central Michigan in 1920 (which was originally constructed for farmers to be used as hay storage, but now houses the Old American golf cart fleet).  To the classic steel railway bridge designed in Pennsylvania that bridged a fork over the Red River connecting Texas and Oklahoma 100 years ago, which now connects Old American holes No. 2 and No. 3. And finally, the logo – the feather that stems from the Red Tail Hawk prevalent in the area surrounding Lake Lewisville, which Native Americans also considered sacred and is now protected by law.  For the Ascendant LPGA tournament, the course will play around 6,400 yards.
Defending Champion
Charley Hull hails from Kettering, England, and has six wins since turning pro back in 2013. Hull, now 27 years old, also has top-10 finishes in all five women's major championships, including a T2 at the Chevron Championship in 2016, a T6 in the 2018 Women's PGA, a T2 in the 2023 U.S. Women's Open, a solo second at the 2023 Women's Open Championship and a T3 in the 2022 Evian Championship. 
Hull loves a challenge, and the 2022 The Ascendant LPGA benefiting Volunteers of America was certainly full of them. The 132-player field battled gusty winds on day one, contended with fast, firm fairways throughout the week and dealt with difficult hole locations on the whimsical greens of Old American. Hull held off some of the best the LPGA has to offer, earning her second LPGA Tour victory.
New for 2023
The Ascendant LPGA is excited to welcome a new, upgraded culinary experience to the tournament in 2023. BITE by the Lake, located behind No. 17, will feature signature menu items from a variety of local restaurants, bars and chefs. Patrons will have access to all-they-can-eat bite-sized samples throughout tournament play Friday-Sunday. BITE by the Lake will also feature patio-style seating, access to shade, and live broadcasts of multiple sporting events.
Volunteer Opportunities
The tournament will welcome approximately 500 volunteers to facilitate the event. Responsibilities range from marshals and hospitality to special events and assisting fans. Youth volunteer opportunities are also available.
The volunteer package includes: Two official tournament golf shirts, one official tournament visor or hat, one volunteer badge, valid for grounds and parking access all week, four complimentary weekly grounds passes and complimentary meals during scheduled shifts. Volunteers are required to cover the cost of their uniforms for a fee of $60. Volunteers who work three or more shifts will receive a voucher to play Golf Clubs at The Tribute. Volunteer registration can be found on the tournament website. 
The Ascendant LPGA 
Benefitting Volunteers of America
When: October 2-8, 2023
Where: Old American Golf Club, The Colony
Course Architects: Tripp Davis & Justin Leonard
Purse: $1.8 Million
Defending Champion: Charley Hull (-18)
Television Coverage: Golf Channel (Thursday – Sunday)
Tickets: Daily Grounds $20, Weekly Grounds $45, Bite by the Lake $50 per day
Website: www.ascendantlpga.com
Schedule of Events
Monday, October 2
Course closed to public. Monday Pro-Am (Morning Shotgun Start), Qualifier Tournament (afternoon tee times)
Tuesday, October 3 
Course closed to public. Practice rounds. Women's Leadership Summit. Champions Party
Wednesday, October 4 
Course closed to public. Official Pro-Am (morning and afternoon tee times)
Thursday, October 5 
Course open to the public. First round play. Onsite hospitality open. Family Fun Zone open. Live television coverage on The Golf Channel.
Friday, October 6 
Course open to the public. Second round play. Onsite hospitality open. Family Fun Zone open. Live television coverage on The Golf Channel.
Saturday, October 7 
Course open to the public. Third round play. Onsite hospitality open. Family Fun Zone open, Volunteer appreciation party. Live television coverage on The Golf Channel.
Sunday, October 8 
Course open to the public. Presentation of the Colors Ceremony, Final round play. Onsite hospitality open. Family Fun Zone open. First Tee Junior Golf Clinic, Live television coverage on The Golf Channel. Awards Ceremony on No. 18 green following play.