Feature – DFW Schedule Shuffle

Next spring's opening of the new PGA Frisco golf headquarters and resort facility – along with the 26 announced PGA tournaments it will host, including the first major golf championship in North Texas in more than 50 years – will establish the area as the new home of golf competition for both professionals and amateurs in America. 
Whether that's a good, great or troubling thing for golf fans, sponsors and organizers, greatly depends on who you ask.
When you add the previously announced PGA Frisco events, which start next May 25-28 with the 2023 KitchenAid Senior PGA Championship, to the already full professional spring golf schedule in DFW, it's inevitable you'll have conflicts. 
That starts with the 2023 Charles Schwab Invitational, which will be held during the exact same May dates as the Senior PGA Championship. The longstanding PGA TOUR event, which recently celebrated its 76th anniversary, is contested at historic Colonial Country Club, just 44 miles from PGA Frisco.
"We'll have our Colonial fans and sponsors who are loyal to us, and I'm sure they (PGA) will have fans and sponsors loyal to them," said Colonial tournament director Michael Tothe.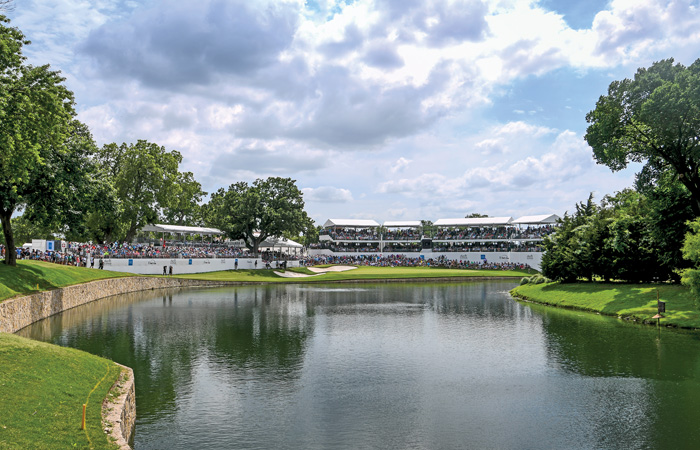 "I don't see it as a problem, because we have a dedicated group at Colonial, and I don't see that changing." 
"Some areas of the country can't even keep one professional tournament, and we've got tournaments from every organization you can imagine," added Byron Nelson tournament director Jon Drago.
With the 2027 PGA Championship scheduled for PGA Frisco, under the current dates it would fall on the week after the Byron Nelson tournament, which is held in McKinney, 10 miles away from Frisco. The Colonial is currently scheduled the week after the PGA Championship. 
"With the Colonial, we could have a three-week festival of professional golf here; it would be incredible," Drago added.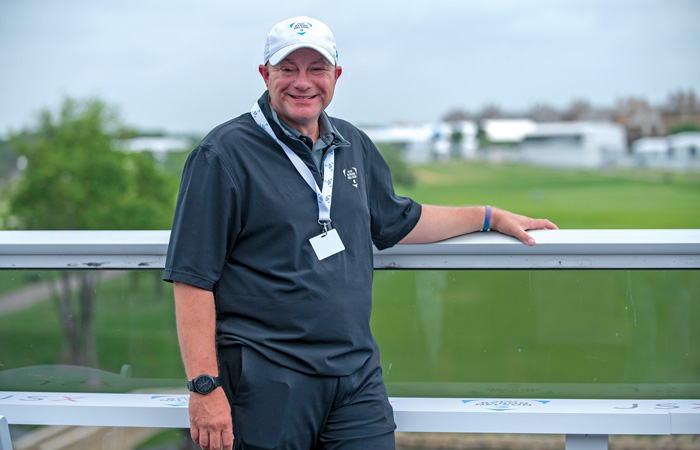 Jon Drago, AT&T Byron Nelson Tournament Director
Incredible is one way to describe all the choices North Texas golf fans will have for in-person golf watching in the future. Others, however, might see is differently. 
Including Vertex Bank Championship tournament director Rob Addington. He is in charge of the Korn Ferry event that takes place at Texas Rangers Golf Club in mid-April, the first professional tournament on the North Texas schedule. 
"You have all these tournaments competing for the same group of fans and volunteers, which are the lifeblood of any tournament," Addington said. "I think it could really push the Dallas/Fort Worth Market to the max. I'm not sure it's good for any of them."
Jason Mengal, the tournament director of the Senior PGA Championship, believes, as many local golf organizers do, that the growing North Texas market is big enough to absorb another series of pro events.
"I'd say our market is definitely big enough to handle more sponsors, more volunteers and more fans," Mengal said. "I'd say, by and large, this is a positive."
His boss, PGA of America CEO Seth Waugh, largely agrees with him … but with a caveat.
"I believe it's really hitting different markets in the area, but I think, over time, we will work on our schedules," said Waugh. "I'm not sure it's in our best interest having the PGA Seniors the week after the PGA Championship. The KPMG Ladies PGA Championship is in late June."
Waugh said possibly scheduling the Byron Nelson as the opening act before the 2027 PGA Championship would be a bonus for some.
"I think the players would love getting ready for a major championship, playing the week before and not having to travel," he said. "I think they could rent the same house for two weeks, the same car, but I'm not sure the Byron Nelson would prefer it."
Addington said it comes down to the same pool of golf sponsors, along with the same volunteers and fans.
"The Salesmanship Club (which operates and provides sales sponsorship for the Byron Nelson) is very well connected in the business community and has been reaching out to those folks for a long time," Addington said. "The PGA of America is the new kid on the block, but do they have their own sponsorships, or will they be looking for new ones? 
"The same goes for volunteers. Will they find new ones or reach out to the same people? You only have so much time to volunteer."
While Drago said he has had no conversations with the PGA TOUR about moving the dates of the Nelson when the PGA Championship takes place in nearby Frisco, he believes the Byron Nelson field might be helped by having a major championship in the area the week before.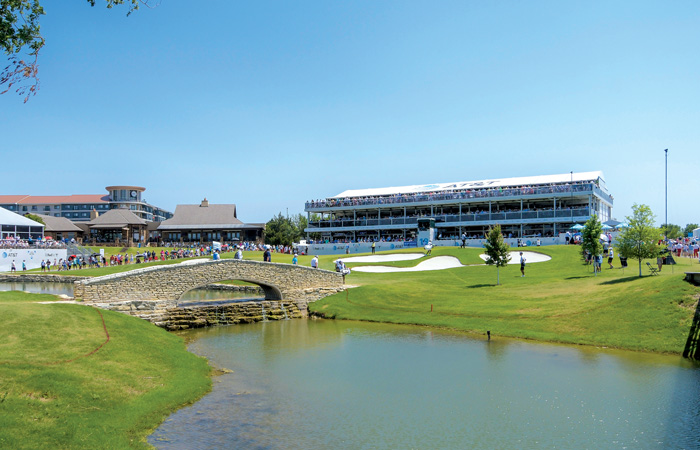 A third component Addington points out, is fan interest for the added events to the North Texas calendar.
"Next year, we are going to have a Champions TOUR event (at Las Colinas Country Club), followed less than a month later by a PGA senior major," Addington said. "So, if you want to see Fred Couples and Annika play, you go to the Champions TOUR event at Las Colinas. If you want to see Bernhard Langer at a senior major, you go to PGA Frisco.
"But, either way, you make the decision as a fan with cost and time factored in."
One more determining factor is the North Texas weather and general sports schedule. Most of the summer is out, due to the 90-degree-and-above temperatures. The winter can be cool or cold, and there are golf tournaments elsewhere. The fall has been ruled by a factor that has long dwarfed any other sporting event … football in Texas.
"Move your tournament to the fall, and you could be on the same weekend as a Dallas Cowboys home game or Texas and Alabama playing on Saturday," said Addington. "We really have a pretty narrow spring window when conditions are perfect." 
To be sure, the tournament schedule crush is not going away any time soon. The PGA of America will continue to bring high-level events to its shinning new golf facilities. The Byron Nelson and Colonial aren't going anywhere. ClubCorp is committed to its Champions TOUR event for the long term. The Korn Ferry tournament has a strong local sponsor.
Drago said a time of reckoning and reasoning could be coming in the future.
"I think we will see how it goes for the first year," he said, "and then maybe we get everybody around a large conference table and see what's best for our tournament and our fans."