Feature – Luxury Essentials 2018

It's August, so that means it is time once again for AVIDGOLFER's Luxury Edition. It is our pleasure to highlight some of the finest things that the world has to offer in 2018. From top-of-the-line vehicles, to the world's most expensive fountain pen, we have everything that you need to be the essence of luxury among your social circle.
Whether you are looking for a personal aircraft, or a golf simulator to impress your friends the next time they come over to watch the big game, we have you covered with everything from A-Z. The theme of this year's list was not only to highlight the finest things the world has to offer, but also to bring you luxury essentials that you can use and have in your own household to give you that extra WOW factor.
We are excited to bring this list to you and hope that you find this list of essential items as luxurious as we did. We hope that some of these items even make it to your home, the golf course, country club, or even the runway!
W Motors
Lykan HyperSport
$3.4 Million
W Motors is redefining the impression of Arab auto companies with this sleek, sexy, and futuristic automobile. The Lykan HyperSport is the first car to feature jewels embedded in the headlights, 420 diamonds or about 15 carats to be exact. The HyperSport features a futuristic holographic mid-air display with interactive motion technology. It also features a Twin Turbocharger engine that can reach a top speed of 245 mph and reach 0-60 in 2.7 seconds. Get one while you can, because there are only 7 units in existence.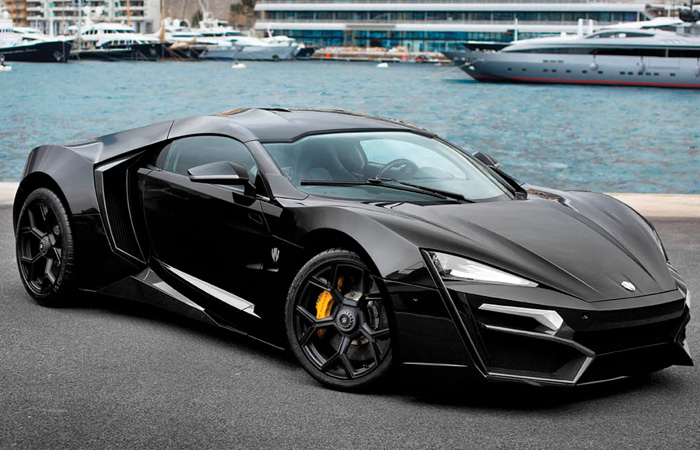 Gucci
Signature carry-on
$4,800
Need a bag for that weekend golf getaway? Or that quick trip to the Caribbean? Then the Gucci carry-on is the perfect bag for you. Handcrafted in Italy, this luggage features Gucci's signature black leather with black leather details, and four 360° wheels which make it easy to maneuver this carry-on bag wherever you may be. This bag also has standard features such as a padded from exterior with a zipper pocket, and elastic straps inside the bag to secure belongings while traveling.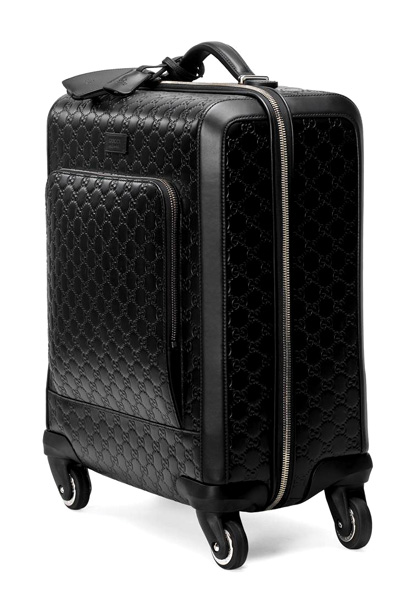 Icon
The Icon A5 is a high-wing amphibious light-sport aircraft. No airport? No problem with the A5, this amphibious beast can take off from a runway, a beach, or even the water itself. With a fuel range of 490 miles, and a top speed of 109 mph, getting around in this plane is easy and convenient making it the perfect method of transportation for this quick trips. The A5 also features a trailer that the aircraft can be loaded on to when broken down, giving you the ability to transport it easily from place to place when you are not flying. This two-seater aircraft is perfect for flight enthusiasts of any level, from professionals, to the novice flyer who just wants to go out and have a good time in the sky.

Samsung
Q9F-QLED Series- 2160P TV
$20,000
Samsung's new 88" QLED TV has everything you could possibly need to make your entertainment center stand out from the crowd. Equipped with Smart TV capabilities, you can enjoy Netflix, Hulu, Pandora, Spotify, YouTube, and countless other apps from your television. This TV features Samsung's tiny quantum dots, which create the most life-like images possible on a screen. Q color is Samsung's latest, and greatest color technology which creates over a billion combinations of color bringing out the best in your picture quality. It's 100% Color Volume technology means that this television produces fantastic images, even when there is a sudden change of light in the room.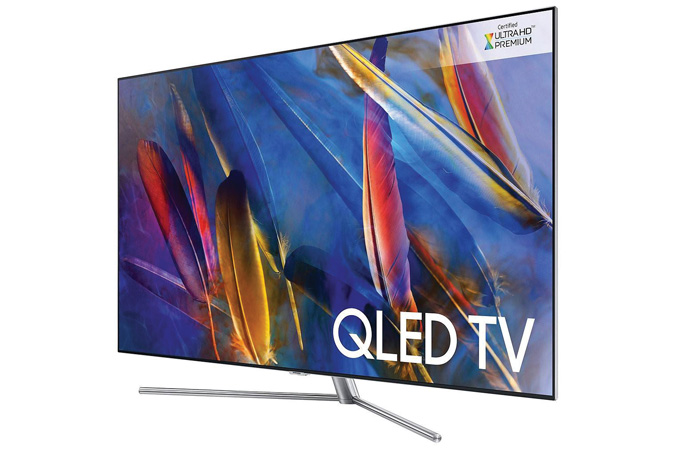 Hôtel de Paris Monte Carlo
Diamond Suite Princess Grace
$48,000/night
If you want a luxurious getaway on the French Riviera, then look no further than staying at the Hôtel de Paris Monte-Carlo in Monaco. This 9,795 sq. ft. suite occupies the 7th and 8th floors of the hotel. This extravagant room is named after the famous Princess Grace of Monaco, and features 2 bedrooms, 2 lounges, a living room, dining room, and kitchen. The terrace features a heated infinity pool, pool house, shower area, and jacuzzi. Other luxuries included in this room include a personalized welcome gift, complimentary open bar, and a housekeeper to assist with unpacking, and packing bags on arrival and departure.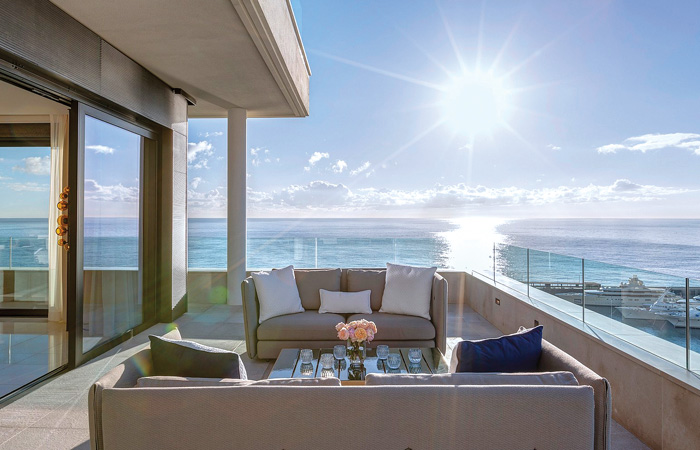 Hommage
Damascene Straight Edge
$30,000
Only two people on earth are able to hand-forge the Damascene steel razors for this grooming product. Which makes owning this straight edge razor from the London based grooming company Hommage, puts you in exclusive company. The distinctive folds of the Damascene steel separate it from other straight edge razors on the market, which makes this razor such a luxury to own. This is the perfect shaving companion, that is essential for every modern man to own.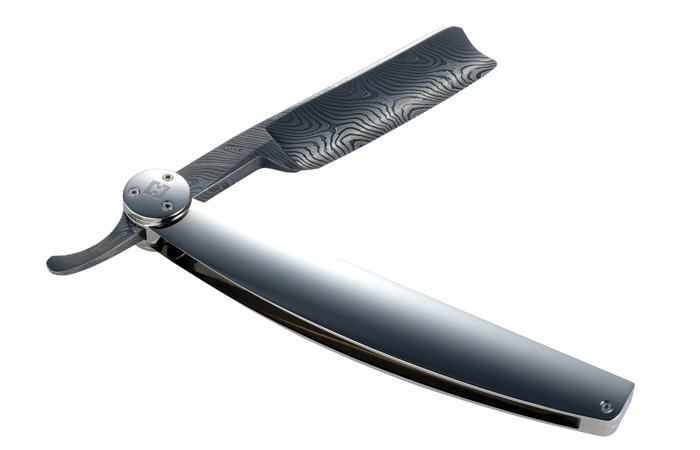 Bottega Veneta
Nero Intrecciato Calf Briefcase
$2,850
This Italian crafted briefcase is the perfect way to carry your personal belongings back and forth from the office and can withstand the day to day uses. Hand-woven in leggero calf leather, this briefcase will hold all of your essentials. This briefcase features a braided handle and detachable fabric shoulder strap for even more versatility. Available in black or navy.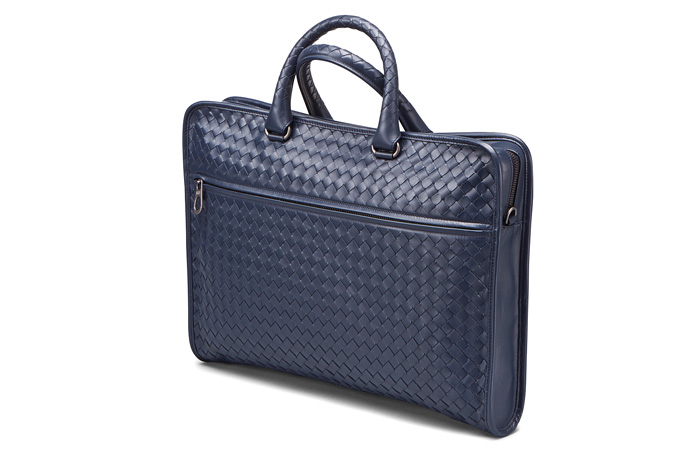 Louis Vuitton
Every cigar aficionado knows that the key to a good cigar, is having a good case to preserve them in for the right occasion. Louis Vuitton has crafted the perfect case to store your cigars elegantly. This case is made from Mahogany with a Macassar ebony veneer finish that features pear tree wood accents. The classic Louis Vuitton pattern is present on the top of the box. Inside is a Cedar lining to absorb humidity. This case also features a Credo humidification system, and hygrometer.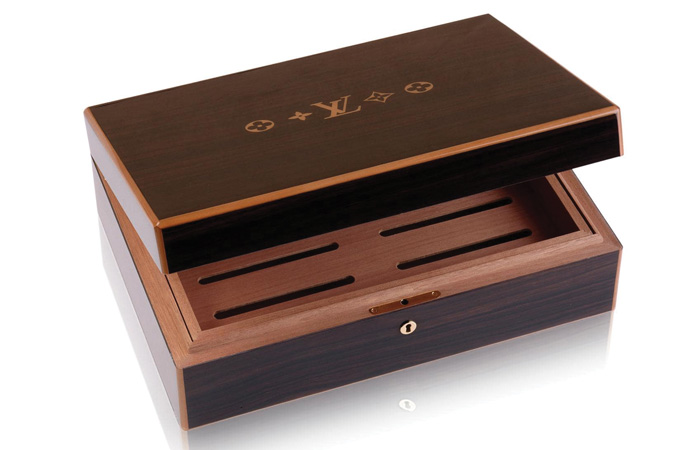 Mitcher's
Celebration Sour Mash 2016
$3,690
If there is one thing that Kentucky is known for, it is their bourbon, and Mitcher's Celebration Sour Mash 2016 sure doesn't disappoint. Blended from their finest Kentucky Straight Bourbon, and Kentucky Straight Rye this 116.8 proof packs a delicious punch. The whiskeys were selected personally by Willie Pratt, Mitcher's Master Distiller Emeritus. You can taste the flavors of caramel, spice with orange zest, milk chocolate, cherry wood, smoky fruit, and honeyed vanilla. This bourbon is full of aromatic flavors, while being able to remain elegant. If you are lucky enough to get your hands on a bottle enjoy it, in 2016 only 256 bottles were released.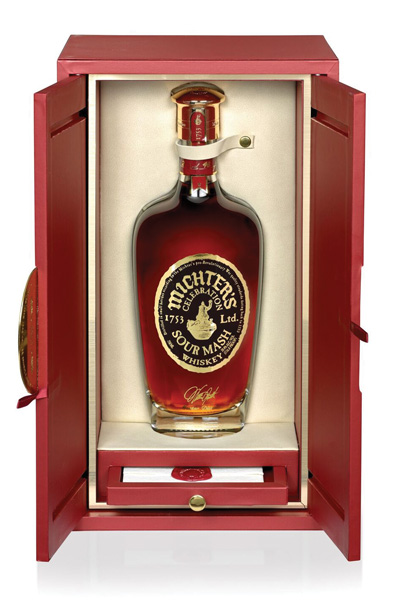 Royal Albartross
Captain Bianco Shoes
$475
The all-white Captain Bianco is designed for those who want to just get on with their game, while the punched brogue detailing raises it from monochrome to magnificent. The insole is built for comfort with a ventilated forefoot and gel heel insert and arch support. The fabric trim on each pair is designed for heavy wear and a moisture barrier and anti-microbial treatment gives added protection against odor. www.us.albartross.com

Galvin Green
Angelo GORE-TEX Paclite Jacket
$495
The ultimate full-zip waterproof golf jacket. A combination of GORE-TEX Stretch fabric and non-stretch material provides maximum flexibility in the golf swing, while resisting abrasion on bag-carrying shoulders. Excellent breathability and special features such as water repellent zippers and rain channels at sleeve ends. It incorporates 18 meters of seam tape to keep water out. www.galvingreen.com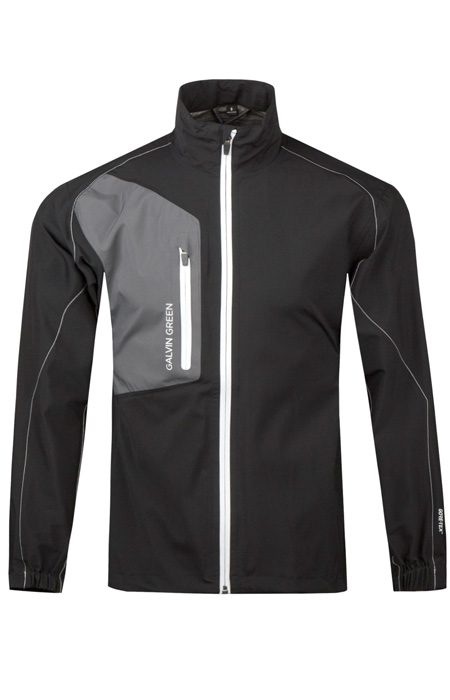 Cartier
These cufflinks are sure to get you plenty of attention at your next charity event or cocktail party. The Panthère de Cartier cufflinks feature rhodiumized 18-carat solid gold paved with diamonds, 2 emerald eyes, onyx nose, black onyx half bead. www.cartier.com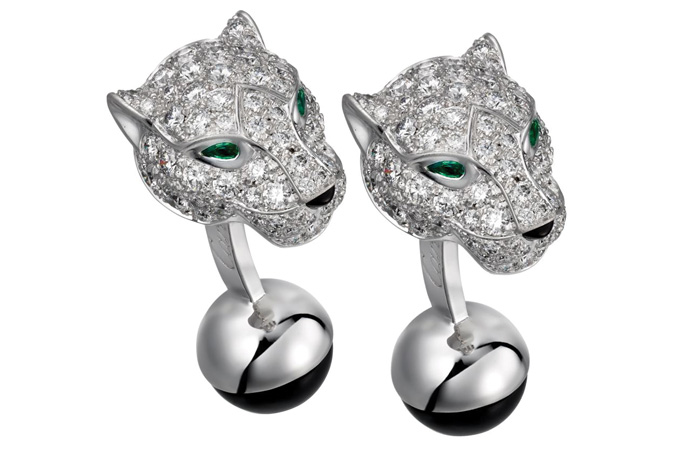 Breitling
Navitimer 1 B01 Chronograph 46
$24,270
The classic Navitimer 1 features a generous 46 mm diameter accentuating its presence on the wrist and enhancing the originality of its design. A transparent caseback reveals the chronometer-certified, high-performance self-winding chronograph caliber. In addition to the steel and steel & gold versions, this model is available in red gold. www.breitling.com