Golf swing guru Tim Cusick is no stranger to AVIDGOLFER readers. Cusick, who has spent a lifetime dedicated to the great game of golf, was AG's instruction contributer from 2002 to 2018, during which time he penned 175 monthly features. So, needless to say, he has been a huge part of the AG family. In addition, Cusick also served as the Director of Instruction at the Four Seasons Golf and Sports Club for 15 years. He has taught winners on every major professional tour and was the Assistant Golf Coach for Southern Methodist University from 1993-1997. Cusick's fingerprint on the game of golf is expansive, and the majority of that has taken place right here in the Metroplex. In 2018 Cusick attained the status of Master Professional in Teaching/Coaching with the PGA of America. This distinction is the highest level a PGA Professional can attain.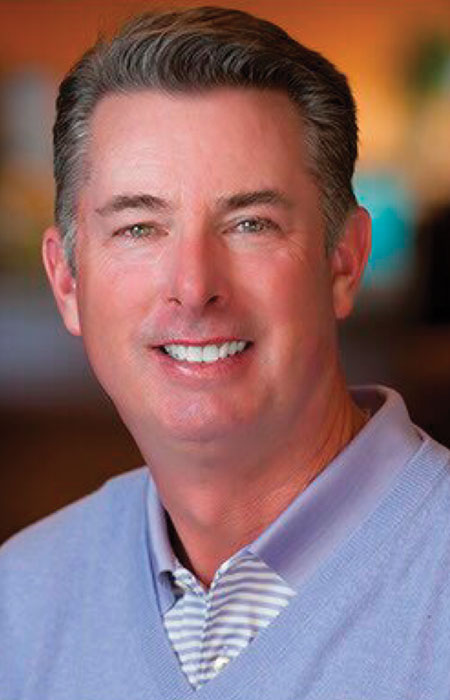 In September, Cusick officially began a new chapter in his golf career as a member of the education faculty for the new PGA Frisco development. Cusick will be primarily responsible for the teaching and coaching training and career track for the golf professional industry. He has already started his new duties and will be working from his home until the PGA Frisco offices are complete late next year. AG caught up with our old friend for a quick conversation about his new endeavor and his excitement to be a member of the new PGA Frisco family. 
AVIDGOLFER: Tell us about how you ended up with your new role?
TIM CUSICK: I was asked to be a part of the new adjunct staff for the teaching and coaching for the PGA of America. For a number of years, the education center has been in Port St. Lucie, Florida. So, six or seven times a year I would go down there and do a level one, two or three business school for the associates of the PGA. Basically, those that want to become a class A professional. 
AG: Weren't you also doing some university education as well?
TC:  Yes. There are 18 universities that offer professional golf management in their curriculum. So, I would go to those universities on weekends and do seminars. Schools like Clemson, Nebraska, Penn State, and Sam Houston State. This was in conjunction to my duties at the Four Seasons. A position became open earlier this year for a full-time faculty member in education, and I had already been doing it part time. I applied and became one of three that were hired for this position. 
AG: When do you actually start? Or are you already on staff?
TC: I started the day after Labor Day. I am currently working from home. I have a virtual studio upstairs. When COVID hit, everything went virtual, so I am doing these business schools from my house as well as in between these business schools, the associates have portfolios they submit for each level, and I am one of the staff members that will grade those. 
AG: When you say portfolios, what exactly do you mean?
TC: There are written documents that applicants need to put together. For example, it may be a plan for a tournament, that they submit depending on what level they're at, to get a feel for golf operations, teaching and coaching, or executive management. Those are the three things you can specialize in. If you are going into teaching and coaching, you might need to evaluate a swing, or film a short game lesson. They then send those to us, and we grade them on their performance.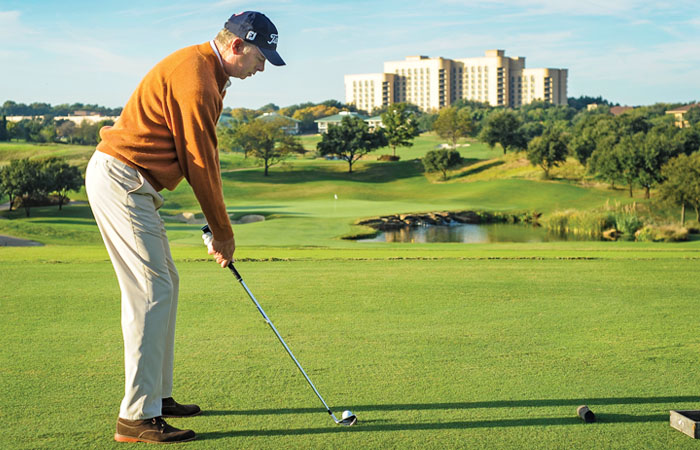 AG: So essentially you are grading these applicants to move up to the next professional level?
TC: Yes. That's correct. 
AG: How many levels are there?
TC: We have 29,000 PGA professionals in the United States. To be recognized as one, you need to have at least three years working at a recognized golf facility. In addition, you have eight years to complete three levels of business schools and then pass a standardized test. You also have to complete a portfolio. Once you get to the second level of the business school, you specialize in teaching and coaching, executive management or golf operations. Once you have completed all of these steps, you have the opportunity to present yourself to become a class A PGA member. Most directors of golf and head professionals at golf clubs hold that status. 
AG: Once the new PGA Frisco location opens up, you will office there, right?
TC: Yes. At that facility there will be the NTPGA, the PGA Headquarters, and the education center will be between those two buildings. We'll have our own stand-alone structure that will office the faculty and have rooms for us to conduct the business schools. We'll also have a practice tee, short game area, nine simulators, a putting lab, as well as two covered indoor hitting bays and a club fitting center. These will all be available to these associates to help them go through the business schools, so they get some hands-on interaction as well as the theory associated with the school.
AG: When should you be in your office?
TC: I will be working virtually through most of 2021. Our building is set to be finished late 2021. They are looking to have the courses open by August 2022, but we should be in our building by the end of next year. 
AG: Thanks, Tim We wish you the best and can't wait to see the new offices and courses!
TC: Thanks. I'm looking forward to it.