Instruction – Turn Your Swing Inside Out

Over the top is one of the most common swing faults for amateur golfers. Below are several drills to leave this fault in the past and help keep you on the right track for a successful swing. 
1. Place a pillow or folded towel in line with your trail heel one grip length away. From here, go to the top of your backswing and start your downswing by letting the clubhead fall into the pillow rather than missing the pillow. Rehearse this several times then take the pillow away and hit some shots starting with the ball off a tee. This drill is helping you exaggerate the inside to outside path.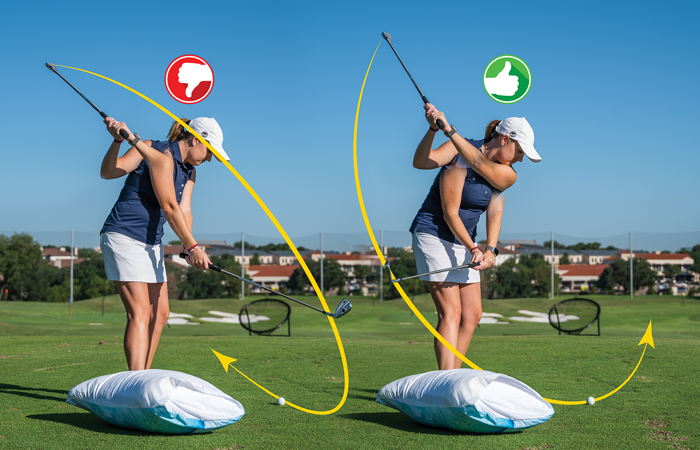 2. Place an alignment stick one grip length away from your trial side and one grip length in front of the golf ball at a forty-five-degree angle. Start with your golf ball on a tee this will assist with a shallower path. If you hit the alignment stick when doing this drill, you are coming over the top on your downswing. If this happens, rehearse the pillow drill to get you back on track.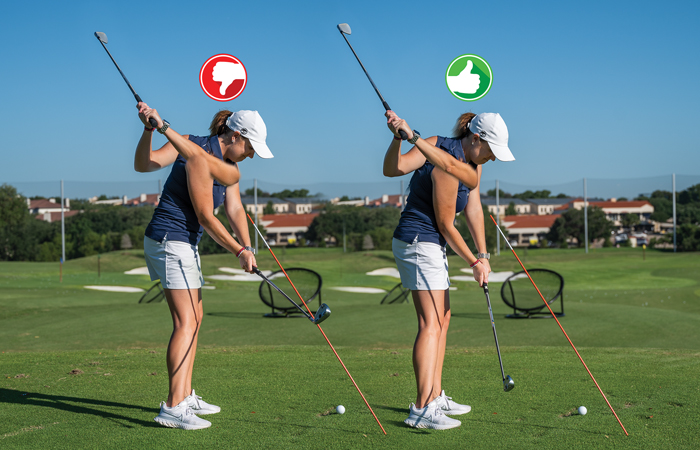 3. Stand one grip length away from a wall and rehearse going to the top of your backswing and dragging your clubhead against the wall until you are at hip high. If your club-head comes off the wall you are coming over the top.