Tech Talk – The Perfect High Tech Home

Remember when "The Jetsons" seemed like the future? Or when the worlds created by our favorite Fantasy and Science Fiction authors seemed decades, or even centuries, away? Well … we're there. Every day it seems there is breaking news of some new mind-bending technology that promises to make our lives better and easier. Think about it. We can start our electric cars and trucks with a key fob from inside the house. We talk through our watches, pay through our cell phones, and soon, we'll get packages and food delivered via drone. With every advance in technology that comes, it seems we have more and more of the world in the palm of our hands. Literally, when you consider how much we can control from a click on our cell phones. It's incredible. And nowhere is it evolving more quickly than in the amount of control we have over our homes.  
It's not that the concept of Smart Home technology is new. Various concepts and iterations of Smart Home tech have been around since the 1960s. But while those applications were distant precursors that at best were hopeful and profoundly limited, today's technology is fully integrating our homes at light speed, making them more efficient and more environmentally sound than ever before. Quite simply, Smart Home technology saves homeowners time and money. It cuts the cost of monthly utility bills, and it elevates the value of the homes that it's in. Smart Home tech is hot! And nobody knows that better than our team at Starpower.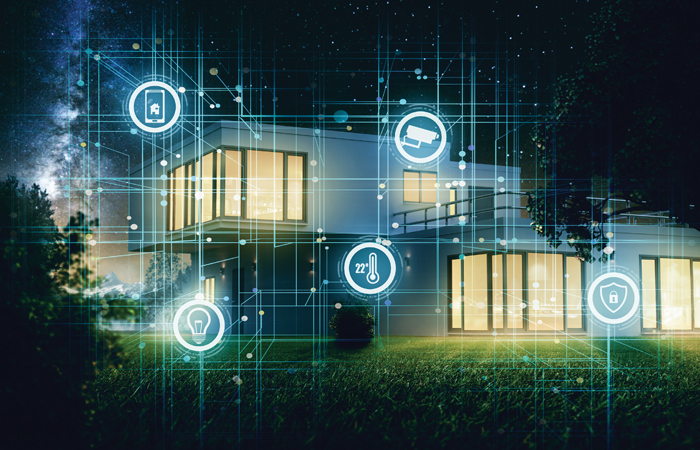 "Everybody's talking about Smart Home technology and what it can do," said Starpower CEO David Pidgeon. "We've been in the business of designing and installing Smart Home technology for decades, but we've never seen the level of acceptance and urgency that we're seeing now. We're past the early adopters. More and more, people are seeing the elegance and benefits of Smart Home tech in their friends' homes, and now they're wanting to incorporate it into their own. And rather than piecemealing the tech on their own, our customers are coming to us for a more comprehensive plan. 
"Where Starpower can really add value is planning and installing a fully integrated system that allows you to control your entire home. We can certainly deliver individual elements like doorbell cameras and digital thermostats and special lighting. But when the entire holistic system is able to work together, that's when real transformation happens." 
The Complete Smart Home
Every year, Smart Home automation continues to get better and, with it, our design and install team's knowledge of the technology. At Starpower, we are committed to transforming homes and adding well-earned luxury to our clients' lives, and when our customers come to us for expert recommendations on how to make their homes smarter, better and more efficient, that's what we deliver. 
Locks and Security
For any homeowner, peace of mind is priceless. We've all left the house to run errands, or go on vacation, and wondered whether we left one of the doors unlocked. With Smart Home technology, that's no longer a concern. And from a security standpoint, whether you're at home or away, the security system we can build with cameras, lights and recorders will always allow you to monitor the entrances to your home and any intruders who may be approaching. If it's someone you don't know, there are ways to handle that. And if it's your kids home from school, with the touch of a button on your phone, you can open the door and let them in.
Audio and Video
There is a luxurious elegance to fully integrating an audio and video system throughout your house. No more juggling half a dozen remote controls. No more issues with compatibility and uncooperative brands. With Starpower, we can put state-of-the-art audio and video in any and every room in your house with full, reliable control at the touch of a few buttons. The same is true for our custom-designed home theaters and outdoor entertainment spaces.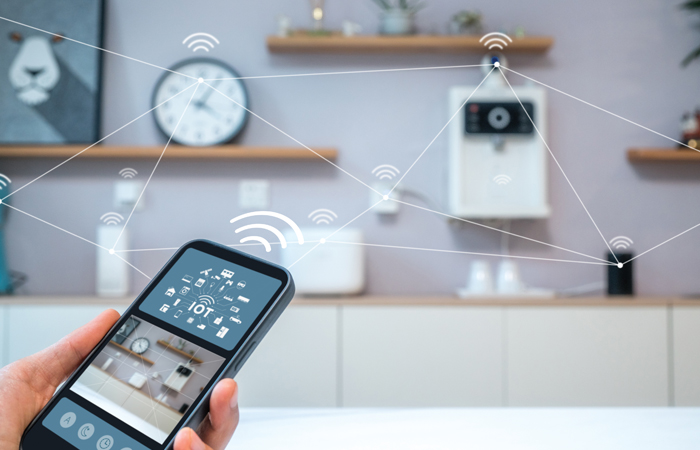 Lighting 
With Starpower's Smart Home system, you'll never come home to a dark house again. Whether the lights are set to come on at a certain time, or you turn them on from a touch of your phone, your home will always be light and bright, even when you are gone for the evening or on vacation. And, of course, the opposite it true, as well. When you are home and want to move to more ambient lighting, your system can also dim the lights with the touch of a button. 
Blinds
Whether you simply want to lessen the light coming in your windows, or move to full blackout, remote-controlled blinds give you a refined and elegant way to control the lighting in any room. They also make your home incredibly efficient, drastically cutting down on the heat coming through your windows in the scorching Texas summers. 
Thermostat
Digital thermostats are the picture of ease and efficiency, giving you the freedom to adjust your home's temperature from the car, your bed, or anywhere else you have your phone. You can also pre-program your temperature plan by time of day or night to maximize the efficiency of your system and cut down on utility bills.  
Appliances
As Smart Home technology continues to improve, so too is the integration of better, smarter, more efficient appliances. From stylish refrigerators and ovens to super smart microwaves and coffee makers, our team stands ready to fully integrate today's cutting-edge appliances into your Smart Home kitchen, den, theater or outdoor entertainment area. 
Smarter Homes Takes a Smarter Team
Today's Smart Home networks require sophistication to meet the needs of multiple connected devices, audio and video distribution matrices, and multiple home automation features. Quality home networking hardware offers Wi-Fi strength and customized features tailored to your particular needs, and Starpower will complete any required programming to make sure you're getting the most out of your investment, expert advice and service. High-functioning, fully integrated systems start with outstanding equipment, but they also require a highly seasoned design and installation team with both the technical prowess and the customer service required to create the kinds of systems we create at Starpower. 
"As the CEO of Starpower, I'm thrilled that our clients choose to work with our team time and time and time again, and when I ask them why, they usually give me a similar response: we provide a level of world-class customer service they just don't get anywhere else," said Pidgeon. "When I talk to our customers about their smart homes, or the outdoor entertainment spaces we built for them, or their home theaters, they rarely lead with comments about the equipment itself. Don't get me wrong. They love their projectors, and their screens, speakers and appliances. But what they really love is the exceptional customer service our design and installation teams provide. We love what we do, and our clients see that. 
"At Starpower, we are committed to transforming homes and adding well-earned luxury to our clients' lives. I'm proud to say we deliver on that promise every day."
If you've considered upgrading different rooms in your home to include more Smart Home technology, or if you're ready for a complete transformation, make 2023 your year to get smarter. At Starpower, we welcome the opportunity to consult with you, answer any questions, and search for ways we can help add luxury and efficiency to your home and your life. Call us or visit one our showrooms and let's get started.