Youth is king on the PGA Tour, and with the under-25s starting to dominate the sport, pros in their 40s are starting to look like antiques, and even the current stars in their late 20s and early 30s are starting to have to watch their back, as the current crop of young guns look to take over the Tour and the world of golf.
In the post-Tiger Woods era (or maybe post-pre, if he can make a comeback?), there was a time of silence, when the golf world held their breath, waiting (and begging) for the next superstar or group of superstars to emerge from the wreckage caused on that fateful night in 2009 when the Reign of Tiger began to crumble. For a while, golf floundered, as the Tour, so used to running for second behind the invincible machine that Woods created, tried to find a way to sort itself out and let the cream of the crop rise.
The early 2010s were a bit of a quagmire, as a few old faces found their way into the winner's circle more often (Phil Mickelson, Zach Johnson, Matt Kuchar, Sergio Garcia etc.), and guys like Dustin Johnson and Jason Day emerged just a bit, but true dominance seemed to allude us. Rory McIlroy made a splash early, winning a few majors by jaw-dropping margins (almost at Tiger Woods level), but couldn't seem to fully grab the reins on the PGA Tour and take control. The lack of a star at the top was like deafening silence, and fans continued to hold their breath, waiting.
In the past 12 months, that silence has been shattered by a rush of star power, as a new crop of guys in their early 20s have begun to break through the barrier that was the "post-Tiger" funk. Guys like Jordan Spieth, Justin Thomas and Hideki Matsuyama have stormed into the Top 5 in the World Rankings, winning major championships, WGC events and top-level Tour events like they were 15-year veterans.
Now, they lead a new wave of youngsters looking to take over in the Tiger-less landscape, doing so with raw power, nerves like steel and depth touch. Extreme youth reigns supreme on the PGA Tour today, and guys we once thought were young – McIlory, Day, DJ, Rickie Fowler, Patrick Reed, etc. – look like the old guard, and are forced to fight and claw to avoid losing their own footholds at the top of the professional golf mountain.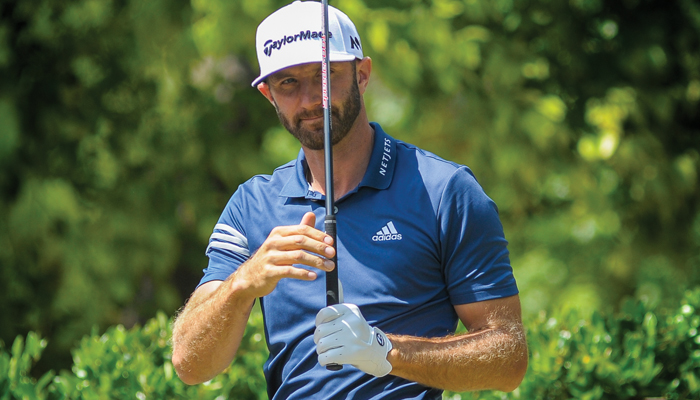 The World Top 10 is as young as it has ever been. When you look at the Official World Golf Rankings and look through the Top 10, it is truly amazing how youthful and powerful that group is. In the final ranking of December, Dustin Johnson still retains a healthy hold on the No. 1 spot, but the next four guys – Spieth, Thomas, Rahm and Matsuyama – are all 25 years old and younger. In fact, six of the Top 10 are under 30, and only three are older than 35 – Justin Rose, Henrik Stenson and Sergio Garcia. In recent history, it hasn't been uncommon to see a heavy dose of late-20-somethings or 30-year-olds in the Top 10 (DJ, Jason Day, Rory McIlroy, Rickie Fowler, Brooks Koepka, etc. all fall into this category), but having four players in their early 20s in the Top 5 is unprecedented for the PGA Tour.
Making moves into the Top 5 or Top 10 in the OWGR isn't an easy task that can be accomplished by a good week or two. It is relatively simple to play your way into the Top 100 or Top 50 with a win or a couple of Top 10 finishes, but to crack the Top 10 takes much more than just a short streak of good play. It takes months (and maybe years) of top finishes and victories to earn enough points to maintain a place in the Top 5, so to see such young players (with short PGA Tour careers) rise so quickly is astounding.
Is the time of winning in your 40s now over? Of the Top 30 players in the world, only two played on the Tour this year in the over-40 club – Stenson and Pat Perez (Charley Hoffman just turned 40 at the end of December, but was 39 for the entire season). It could just be a random thin time for PGA Tour players in their 40s, but the evidence could be pointing to the fact that it has become extremely difficult to win a golf tournament, or even compete at a high level for an entire year, once you reach your 40s. Guys like Phil Mickelson, Zach Johnson, Ian Poulter, Lee Westwood who were mainstays atop leaderboards on the PGA Tour and European Tour just four or five years ago have fallen off significantly in the last 24 months or so. Throw in Bubba Watson to that group, who will turn 40 this year, and you've got some Hall-of-Fame résumés that have recently seen their play decline. Or, more likely, have not been able to keep up with the youth movement sweeping the globe.
Distance still reigns supreme for the young guns. While only one of the under-25s were in the Top 10 in driving distance on the PGA Tour last year (Justin Thomas was eighth), three more were in the Top 30 – Xander Schauffele, Rahm and Matsuyama, and all four averaged over 300 yards off the tee in 2017. But others, including Spieth, Daniel Berger and Si Woo Kim, are all somewhat pedestrian off the tee, averaging in the 290-295 yard range. That is certainly long enough to be hyper-competitive, but it isn't the 300+, jaw-dropping range of the longest hitters. However, when you are in the Top 15 on Tour in Strokes Gained: Approach-The Green (as Spieth and Berger were last year), you can certainly make up for the 10-15 yards lost off the tee.
McIlroy led the Tour in driving distance at 317.2 yards, with DJ right behind him at 315. At 33, Johnson is the "oldest" player in the Top 10 in driving distance, but considering he is 6-foot-4-inches with the wingspan of a pterodactyl, it is easy to see how he still cranks drives well over 300 yards (Ryan Brehm, who is 31 and was fourth in driving distance, is also 6-foot-4-inches). Of the guys in the Top 10 in the OWGR, only Spieth and Stenson didn't average more than 300 yards off the tee, with Spieth being the only real "short" hitter of the group, as Stenson still averaged 295 yards while mostly hitting a 3-wood. Conclusion? Hit the ball far. Be young. Win tournaments. Profit.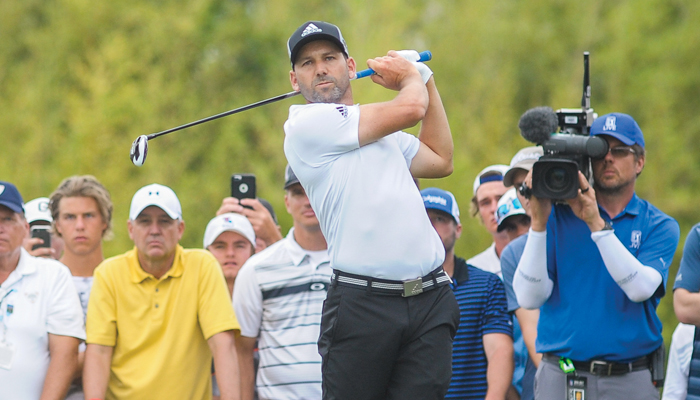 35 is the new 50. Yes, that sounds backwards, but on the PGA Tour, it is pretty dang accurate. But trying to win on the PGA Tour in 2017 at the age of 35 or older was almost statistically impossible. It only happened at a full-field event three times – Sergio Garcia (37) at the Masters, Jason Dufner (40) at the Memorial and Henrik Stenson at the Wyndham Championship. Heck, by April, there had been 14 PGA Tour full-field events, and only three were won by guys over 30 (DJ won twice, and Marc Leishman won at Bay Hill). More than 70 percent of the PGA Tour victories in 2017 were captured by guys 30 and younger, and a stunning 33 percent of the victories were claimed by guys 25 years and younger. By that metric, there are a large group of star players on the outside looking in. We mentioned Garcia, who did win the Masters this year, but did little else; Matt Kuchar is 39, and while he is still in the Top 15 in the OWGR and making good money, he hasn't won since 2014; Justin Rose is 37, and finished the calendar year strong with great play overseas, but his win in October during the 2017-2018 wrap-around season was his first PGA Tour win since the Zurich Classic in April 2015; Adam Scott, also 37, has had a bit of a fall the last year or so as well, currently standing outside the Top 30 in the World and without a win anywhere since March of 2016.
What to make of the guys in their late 20s? So where does this leave guys like Fowler, McIlroy, Jason Day (who turned 30 in November), Brooks Koepka, Patrick Reed, and the other guys in that 26-30 year range? Well, it wasn't too long ago that those guys were the 24-25 year olds that were exploding onto the PGA Tour. McIlroy won nine times on the PGA Tour before he turned 26, including four major championships, and also spent a good time at World No. 1 during that stretch. Day, Fowler, Koepka and Reed all notched wins by the time they were 25 (Reed won four times), and the group as a whole has six major championships and a PLAYERS Championship crown amongst the five of them.
These guys (along with DJ) are now being viewed as the "elder statesmen" on the PGA Tour, which seems absurd, given their age. What they don't lack is experience, however, as each guy has played at least four full seasons on the PGA Tour, most having played five or more. All also have team experience, with Ryder Cup wins under each of their belts (McIlroy with the most, given the European team's recent run of success). There is no reason to believe that these guys can't continue to win on Tour and challenge for major championships, despite the increased pool of competitive players younger than them.
The biggest risk to these guys – especially guys like Day, DJ and McIlroy – is injury. We all watched what happened to Tiger Woods when he got into his mid-30s. Personal follies not withstanding, what derailed Tiger's career was injuries, be them from too much weight lifting or from pressures put on his back and legs from his golf swing. At 33, DJ has been fairly healthy his entire career, but 2017 were injury-plagued seasons for McIlroy and Day. As these guys get older, the injury risk is going to increase, and could prove to be the biggest threat to their dominance.